Some bridges should of never been built in the first place
Set at 20:57 on January 22, 2022
WHAT XDARKWITCHX IS DOING
Websites
Quote:

" No amount of flaming it going to provoke a reaction one seeks out"



boli ste varovaní



A moonlit dream and vision shown

Within a shimmer of a dream
Worlds colid between a wish
Formed from an eternal cry
A call for a home within a tear
Looking for answers on this night
A calm ignites within stillness settles
As clarity breaks thru reveal the truth
Enchantress come to light, deceitful
Bind and bend their words this night
Break the ties that hold tight in deceit
Let there be healing, calm, and peace
Bring this deceitful curse to an abrupt ending
May no harm come from this injustice shown
From this night forth now their cover is blown

Let this be heard, felt, or seen

So mote it be






We walk on the outside looking into a world we never fit in. Why must we be like those who see us as monstrous creatures? We walk that fine line between what is considered dark and light. Never will we apologize or bow to hypocrites, nor be part of your world. We are the dark ones, different, outcasted, beyond your reality. We walk in the shadows, casting your ignorance toward us back threefold. You who forced us to hide will all see us appear from the shadows of your nightmares. We are the monsters you see us as, for we see beyond your delusions and lies, bringing to light what you're afraid of being exposed.

We may walk among you, blending into your delusions hiding in plain sight. Your delusions will soon be seen as we show you what you have been blinded to see in front of you.

You are the true monsters walking amongst us in our world.





A bit about myself,


I have been stained in sin, full of regret, pain, and see-through shadowed eyes, No I am not an angel more like a shadow of what I am meant to be. I have come a long way from the days of self-harm and loathing for myself and others. I am a work in progress molding into an artistry of shadows and light illuminating in my own World I am creating.

My history is foretold within my own foundation while built with every experience I have lived, thrived, and adapted to the life I am living at present time. I still am finding, changing, and creating within each experience, that comes about bolding me into the woman I am today. I have lived a life of my own making, creating each trial, obstacle, and hurdle I have overcome with every path I have chosen.




Profile music by, LILITH CZAR - Anarchy




My coven




My Alliance




Cha bhith sinn uair sam bith a 'cromadh sìos don bullshit agad a' cumail bitches coiseachd

Thank you for stopping in, please feel free to add, rate and stalk.

I will return the favor.

I rated back what is given most of the time.



| | |
| --- | --- |
| Member Since: | Aug 29, 2021 |
| Last Login: | Jan 22, 2022 |
| Times Viewed: | 2,097 |
---
| | |
| --- | --- |
| Times Rated: | 137 |
| Rating: | 9.927 |
Rate this profile


---

PsychoticDragon
05:39
Jan 21, 2022

whowho
11:14
Jan 19, 2022

markus666
19:40
Jan 14, 2022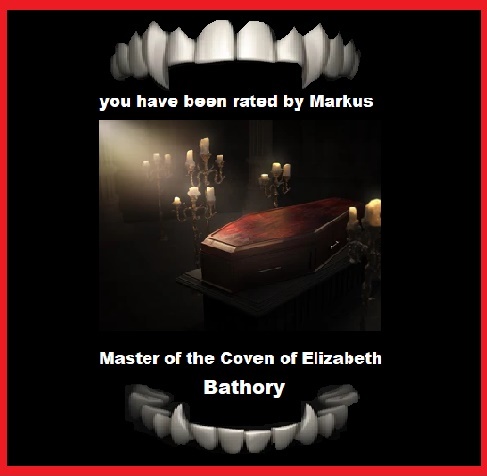 [
All Comments
]
NEWS



16:11:41
Jun 14 2021


I had to apply some security updates. I needed to take the site down for a few hours to complete everything. I did it in the middle of the night.. When hopefully, most of you wouldn't notice :)

More News...