Jamming to the 80's rock and pop....
Set at 01:22 on September 06, 2021
WHAT XSHADOWSPELLSX IS DOING




ShadowSpells welcomes you to her domain and hopes you have a nice time. She does warn you though that she does not tolerate misbehavior or nonsense. She is not the type of person whom you think she is...she may look calm and serene but if she gets mad watch out bitches she will let you know you have done wrong. She does not take bullshit from anyone that causes her pain or strife or stress to boot.




ShadowSpells is my name and I will do all that I can to make this world a better place for my daughter and my family whom I adore. I am married to a wonderful man that also resides on here and he is not to be played with either. I love my home in the country as it is quiet and I am not ashamed to be a witch or practice it, or show whom I am to the people of my town. I am lucky I guess to have that when most people like myself have to live in the shadows. lol well that is a contradiction in why I chose the name ShadowSpells, as I do not have to hide in the shadows to cast any spells. I do find that it is easier to do my spells in the darkness, do not ask me why I just do.




I am also a artist and I love these pictures I found on that is right Pinterest and that is why they are there for. Too use and enjoy and of course I do make sure I can use them as as artist myself I would not like to have my art used if I wish them not too.




I do use the full rate scale, but only rate a low rate if you do not have anything on your profile if you have been here as a registered member for a week or so. I rate ones when people act stupid and or try to cyber with me or they are just plain trouble makers and they do not know when to stop making trouble.




I do not think your profile has to be perfect shoot mine are not either but if you are going to rate me a low number make damn good and sure your profile is perfect with no spelling mistakes and there are some pictures of some sort and you have a brain in your head. I cannot stand stupid, brainless nitwits, liars, players, haters, abusers etc. If I find you are any of those forget about even adding me or even messaging me. You will get a block and dishonor...oh by the way did I mention that I am not new. I know the ins and outs of this place and I know the players here very well.




So do not be stupid to even try to mess around with me because this witchy will not stand for it....have a nice day folks and blessed it be.


| | |
| --- | --- |
| Member Since: | Sep 03, 2021 |
| Last Login: | Oct 17, 2021 |
| Times Viewed: | 690 |
---
| | |
| --- | --- |
| Times Rated: | 73 |
| Rating: | 9.721 |
Rate this profile


---

Deedrah
07:23
Oct 19, 2021

KatriannexVeldonxDrakul
04:37
Oct 19, 2021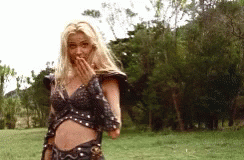 Mistress of The Celtic Order of the Wolf (Coven) and Blood Kindred


If you wish to join either, please message me.
666Judas666
23:26
Oct 14, 2021
rated as I see fit to rate you.
[
All Comments
]
NEWS



16:11:41
Jun 14 2021


I had to apply some security updates. I needed to take the site down for a few hours to complete everything. I did it in the middle of the night.. When hopefully, most of you wouldn't notice :)

More News...