Food Comma
Set at 21:41 on March 17, 2019
WHAT XTHEGATEKEEPERX IS DOING
Quote:

your soul has been assailed by cowardice, which often weighs so heavily on a man-- distracting him from honorable trials-- as phantoms frighten beasts when shadows fall.

This idea of a marginal place--inside the gate but before the river blood--for souls neither good enough for heaven nor evil enough for hell proper is a product of gatekeepers imagination, pure and simple. Possible theological justification for gatekeepers invention may be found in Apocalypse . "But because thou art lukewarm and neither cold nor hot, I will begin to vomit thee out of my mouth." Included among these cowardly souls--also known as fence-sitters, wafflers, opportunists, and neutrals--are the angels who refused to choose between God and Lucifer. What does this original idea say about gatekeepers view of human behavior and its relation to the afterlife? What might gatekeepers conception of this region imply about hell proper and its eternal inhabitants?






Through me you go into a city of weeping; through me you go into eternal pain; through me you go amongst the lost people" I have your name in my book of life.




I am the way into the city of woe,
I am the way into eternal pain,
I am the way to go among the lost.



These dwell among the blackest souls, loaded down deep by sins of differing types. If you sink far enough, you'll see them all. it is his fate to enter this gate. This has been willed where what is willed must be, and is not yours to question. Say no more, for I am the gatekeeper.




It is your fate to enter the gate. This has been willed where what is willed must be, and is not yours to question. Say no more .





Thy soul is by vile fear assailed, which oft so overcasts a man, that he recoils from noblest resolution, like a beast at some false semblance in the twilight gloom.




MY MENTORSHIP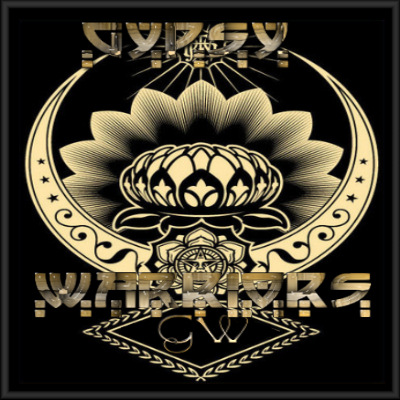 | | |
| --- | --- |
| Member Since: | Dec 12, 2018 |
| Last Login: | Mar 17, 2019 |
| Times Viewed: | 1,508 |
---
| | |
| --- | --- |
| Times Rated: | 220 |
| Rating: | 9.995 |
Rate this profile


---

DarkElsa
22:31
Mar 17, 2019
Avenile
17:14
Mar 17, 2019
KarminaTheDarkAngel
20:36
Mar 16, 2019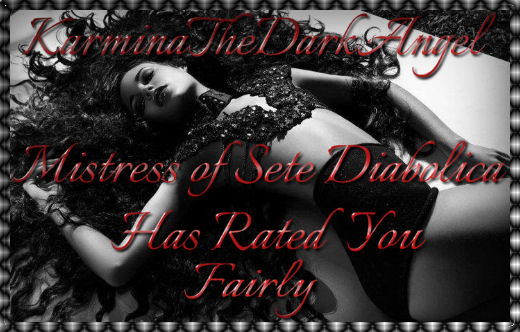 I dont hand out 10's they are earned,
If I have rated you low and you update please let me know and I will rerate..


Feel Free to Add and Stalk Me :) Let me know if u do and I will return the favor.
[
All Comments
]