I have gotten my profile back on track chek it out please
Set at 09:13 on September 21, 2010

Quote:

If you are in my path you better be walking WITH me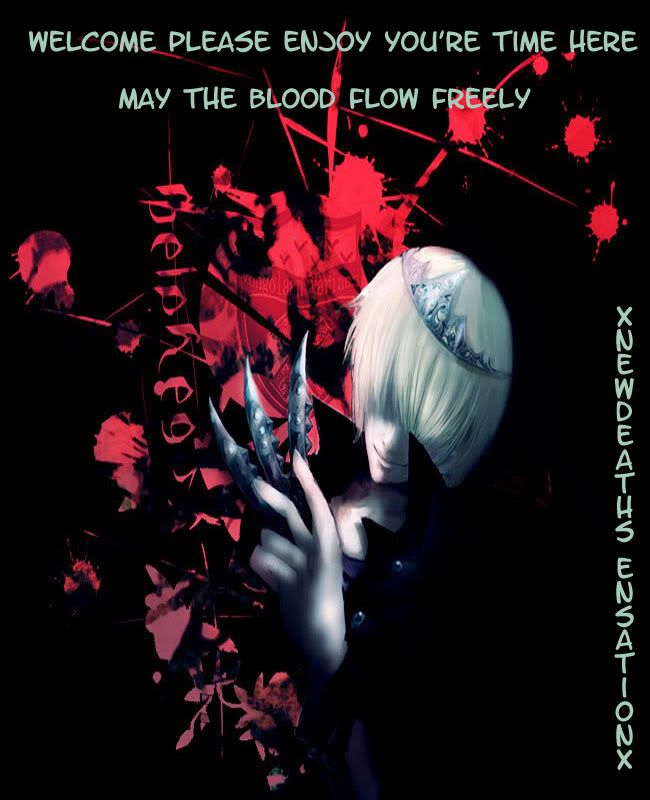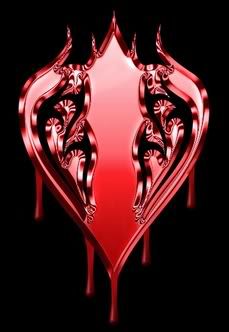 So this is the part you hope to actually find something out about me.....well like most on here i live a sang vampire life style i enjoy it greatly
it has cost me all of my family but to be truthful i never really felt like i was ever that close to them any way.





And now freaks and friends here is the one thing that keeps me from climbing a water tower with a rifle and killing most of the dumb ass fuckers i meet EVERYDAY ..........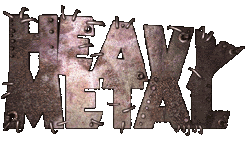 this is one of the best bands i have heard for a long time..so fucking scream it to all maggots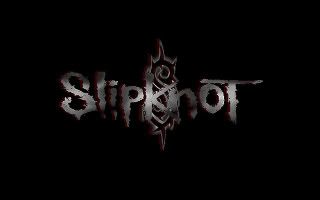 First off not everything in my life is crappy even if i act like it is.
I have a wonderful woman and two awesome children *they live with there mother and i don't get to see them much :(*
I look around some days and think damn I really don't have it all that bad.






Summer nights with a full bright moon

the taste of that someone specials warm blood

that fluttery feeling you get in the pit of you're stomach when you are doing something new and exciting

the awesome way you feel after 8 beers and three shots and you just nailed the bass solo from N I B by black sabbath






This one is going to take some time I have so many thing I could put here





Ok ok hehehehee this is where the shit gets wierd my sense of humor.......

Torpedo Joe.

This is Gerboom.

"FOAMY'S RANT IV"

"CEREAL BOX PRIZE"

"HAMMERS & FLOODLIGHTS"

"A-GORE-APHOBIA"






These are the core of my belives...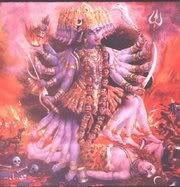 O Kali, my mother full of bliss! Enchantress of the almighty Shiva!
In Thy delirious joy Thou dancest, clapping Thy hands together!
Thou art the Mover of all that move, and we are but Thy helpless toys.

-- Ramakrishna Paramhans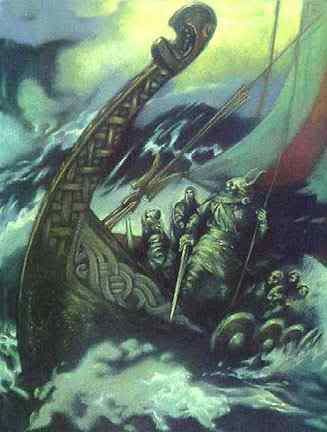 by Micha F. Lindemans
Loki is one of the major deities in the Norse pantheon. He is a son of the giant Farbauti ("cruel striker") and the giantess Laufey. He is regarded as one of Aesir, but is on occasion their enemy. He is connected with fire and magic, and can assume many different shapes (horse, falcon, fly). He is crafty and malicious, but is also heroic: in that aspect he can be compared with the trickster from North American myths. The ambivalent god grows progressively more unpleasent, and is directly responsible for the death of Balder, the god of light.

Loki's mistress is the giantess Angrboda, and with her he is the father of three monsters. His wife is Sigyn, who stayed loyal to him, even when the gods punished him for the death of Balder. He was chained to three large boulders; one under his shoulders, one under his loins and one under his knees. A poisonous snake was placed above his head. The dripping venom that lands on him is caught by Sigyn in a bowl. But every now and then, when the bowl is filled to the brim, she has to leave him to empty it. Then the poison that falls on Loki's face makes him twist in pain, causing earthquakes.

On the day of Ragnarok, Loki's chains will break and he will lead the giants into battle against the gods. Loki is often called the Sly One, the Trickster, the Shape Changer, and the Sky Traveler.
Taken from the: Encyclopedia Mythica™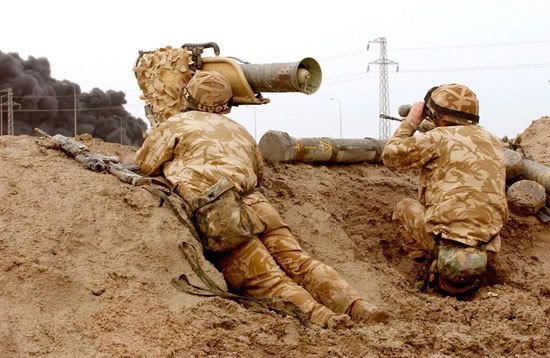 If you have never done anything like this I don't even know where to begin describing it to you ..........


sorry I have no internet so i will return the rates as soon as i can

| | |
| --- | --- |
| Member Since: | Nov 18, 2006 |
| Last Login: | Sep 20, 2019 |
| Times Viewed: | 24,782 |
---
| | |
| --- | --- |
| Times Rated: | 368 |
| Rating: | 9.814 |
Rate this profile


---

MistressofChains
00:16
Jan 21, 2023
you have been rated fairly

CuriousAlice
03:54
Jan 18, 2023

ShadowBorn
23:54
Dec 26, 2022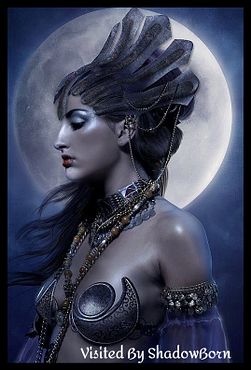 [
All Comments
]
REAL VAMPIRES LOVE VAMPIRE RAVE
Vampire Rave is a member of
Page generated in 0.0655 seconds.