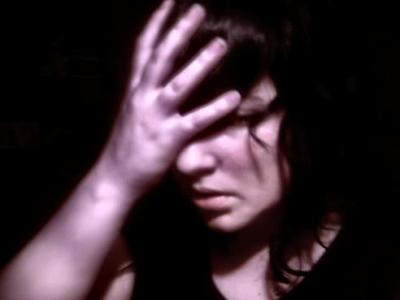 And there will be emu's in the zone
Set at 13:41 on December 03, 2010

Quote:

"I wait in this place where the sun never shines, wait in this place where the shadows run from themselves"
Close the door

Leave your fears behind
Monsters in the Dark
I have absolutely no idea what i want to do with my life, most of the time thats fine with me, but then as with everything you start to think if you're wasting your life, time catches up and you wonder if you should be doing something more important more meaningful, you look back and note what you have and haven't accomplished so far, so far as in 22 years worth of not much to note... And then the feeling passes and you're back to "fuckit lets go shopping then to the pub" "No not doing much today No i don't want to go out tonight i'll probably just go on the computer". And i'll wait for the next attack, feelings, frustration, jealousy, pondering my self worth, mortality, lack of living.
"Can you see me when I'm running?
Away from them"

Is it daylight?
I hardly ever notice
I hardly feel the sun
And I never feel anyone






Shes Hearing Voices


*Evil*Little*Girl*





I hold, you close
the fire in my soul
surrounds, to me, again




And, hello! My name is ishta, i'm not a vampire, a werewolf a ghost or any other manner of literary madness or, so as not to upset the "believers" historical figures and modern day entities. I am wholeheartedly human, i bleed, i hurt, i cry, i anger, i die and a whole other heap of shit inbetween. I would say i am very open to a certain extent, and don't misconstrue my openess to mean i that will believe you are a dragon prince or an ages old vampire. I'm not into Roleplaying, i think its pretty lame! how about instead of roleplaying you take your ideas and your world and write a story or a comic stop being lame you lame ass lamer.
*I apologise to all RP'er you are not really lame.
**But really. Yes you are.
***MUHAHAHAHAA....but not really? (Rushes into the shadows)




Music

Understanding the soul
I love beauty, i love art, especially gothic art. It moves me more than any other. The darkness, the sadness, longing, foreign substance. The colours, the imagery i think is completely amazing. It can shock and it can subdue.
It makes no apologies for what it is, it ask nothing from the viewer, but gives so much in thought and feeling, it can create a completely different world for you.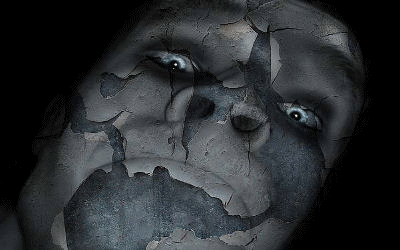 Movies


TELEVISION



Well i was born and raised on the paranormal and the supernatural, the backdrop to my life. I find it very fascinating, and all aspects of it. The unknown, where its not set in concrete, where its all open to discussion and debate, there are so many different ideas on these subjects, and the mysteriousness of it all could draw anyone into it. From the vampire world to alien worlds the ghostly realm to the realms of our minds from Jesus to Satan flying saucers and flying broomsticks! The unknown is fascinating and it keeps our mind guessing all the time. So yes i like to think up new ideas on topics like this, and try to stay well clear of beliefs - the web of lies that hold men down and steer their course in the direction of bigotry.




My other interests include: Swimming, Ski-ing, Boxing, Canoeing, Netball, Football (Watching), Music, Art, Literature, Painting, Drawing, Shopping, Web Design, Sci-fi Horror movies, LOtGD, Obsessing, Beauty, Poetry, Lyrics, Religion...and not RP'ing!




House Of


UMBRAE OCTO






I am a member of THEE number one house Umbrae Octo, i'm extremely proud of my house and its fellow residents and all that they've accomplished!


I am also Rector to the Hall of Fossor, see what its about by clicking on Miss Harley



And i'm also a member of the Hall of Aranea Obviam, its main goal is to help the house members with HTML for their profiles.
I lurve web design and coding!

ISHTA

She's Hearing Voice's...
Ghosts in the Light
I come from a large family, the eldest of seven, it was great, my mother was completely insane and my father had a small drink problem which escalated into a fucking monster of a problem when my mother, younger brother and sister died in a house fire. Addiction is very self centered, i cannot express how much i hate him for it, but still i'll never confront him about it. I lack the strength for confrontation. We all know whats happening, and the effects its having on him but still we (I) don't say a word. Hes a ghost of his former self, a hard arse army officer, now skinny and pale haunched over dishevelled hair overgrown beard, barely eats just drinks from morning till night and have a handful of coughing fits and naps throughout the day, which ultimately leads to him passing out at around 3am. I moved out as soon as i could, which i still feel guilty about leaving my younger brothers and sisters with him. Though they stay with me a lot, and when they don't i go round in the mornings get them ready for school take them, bring them home afterwards make their dinners etc; i use them as an excuse not to do anything more with my life, maybe i've just given up. Resolved myself to the fact that they need me and i'll make sure they live life to the fullest and have every option open to them.

Sometimes i think i would prefer it if my father were dead, that he wasn't a variable, it was just me and my brothers and sisters. Then i get self centered and worry about giving up my last bit of freedom, i wasn't ready to raise a family, it wasn't fair that i was forced to, and living with the fact of having a dead mother and a dying father.


"He knows that the taste is such
Is such to die for"
----
"Freeze without an answer
Free from all the shame
Oh lord
Said I'm bloodshot for sure
Pale runs the ghost
Swollen on the shore
Then I'll hide cuz i'll never never sleep alone"
----
"Freeze without an answer
Free from all the shame
Let Me Die
'Cause I'll never never sleep alone"


"Cowards die many times before their deaths; The valiant never taste of death but once. Of all the wonders that I yet have heard, it seems to me most strange that men should fear; Seeing that death, a necessary end, will come when it will come."

-Will Shakespeare




What have i become


*My*Sweetest*Friend?*




"Love goes towards love like school boys from their books,
But love from love towards school with heavy looks."
-Will Shakespeare






And i'll cop out by saying, I'm a complete Taurus, and then post up the starsign traits MAH HA errr.

Patient and reliable
Warmhearted and loving
Persistent and determined
Placid and security loving


On the dark side....


Dark and Brooding
Jealous and possessive
Resentful and inflexible
Self-indulgent and greedy

The Taurean's characteristics are solidity, practicality, extreme determination and strength of will - no one will ever drive them, but they will willingly and loyally follow a leader they trust. They are stable, balanced, conservative good, law-abiding citizens and lovers of peace, somewhat hostile to change.



Shapes of every size,
Move behind my eyes.
Doors inside my head,
Bolted from within.
Every drop of flame,
Lights a candle in-
The Memory of the one,
Who lived inside my skin.

-Chris Cornell



Mentally, they are keen-witted and practical more often than intellectual, but apt to become fixed in their opinions through their preference for following accepted and reliable patterns of experience. Their character is generally dependable, steadfast, prudent, just, firm and unshaken in the face of difficulties.

On rare occasions a Taurean may be obstinately and exasperatingly self-righteous, unoriginal, rigid, ultraconservative, argumentative, querulous bores, stuck in a self-centered rut.






Contempt loves the silence
It thrives in the dark
With fine winding tendrils
That strangle the heart






They are faithful and generous friends with a great capacity for affection, but rarely make friends with anyone outside their social rank, to which they are ordinarily excessively faithful.

Although their physical appearance may belie it, they have a strong aesthetic taste, enjoying art, for which they may have a talent, beauty (recoiling from anything sordid or ugly) and music.



The evening came.--The setting sun stretched his celestial rods of light across the level landscape, and like the miracle in Egypt Smote the rivers, the brooks and the ponds and they became as blood.



They may have a strong, sometimes unconventional, religious faith. Allied to their taste for all things beautiful is a love for the good things of life pleasure, comfort, luxury and good food and wine and they may have to resist the temptation to over indulgence, leading to drunkenness, gross sensuality, and covetousness.

In the main, they are gentle, even tempered, good natured, modest and slow to anger, disliking quarreling and avoiding ill-feeling. If they are provoked, however, they can explode into violent outbursts of ferocious anger in which they seem to lose all self-control. Equally unexpected are their occasional sallies into humor and exhibitions of fun.













VAST


Flames


Close your eyes
Let me touch you now
Let me give you something that is real
Close the door
Leave your fears behind
Let me give you what you're giving me
You are the only thing
That makes me want to live at all
When I am with you
There's no reason to pretend that
When I am with you
I feel flames again
Just put me inside you
I would never ever leave
Just put me inside you
I would never ever leave you




Visit my Portfolio?



Thanks for visiting my profile, and if you actually read it...LOL you're sad, can't believe you read all that shite! Whats up with you? You loco crazy!
And if you didn't read it you're an arsehole HATECHEW, you know how much bleeding fricking time i spent on this crud? You anger me.


aaaaaaand i'm done! Goodnight, happy hunting!



Justputmeinsideyou


I would never ever leave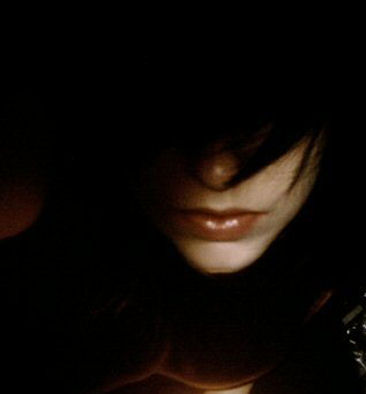 | | |
| --- | --- |
| Member Since: | Apr 15, 2006 |
| Last Login: | Dec 19, 2013 |
| Times Viewed: | 17,982 |
---
| | |
| --- | --- |
| Times Rated: | 2,163 |
| Rating: | 9.926 |
Rate this profile


---

Ostara
22:43
Feb 27, 2023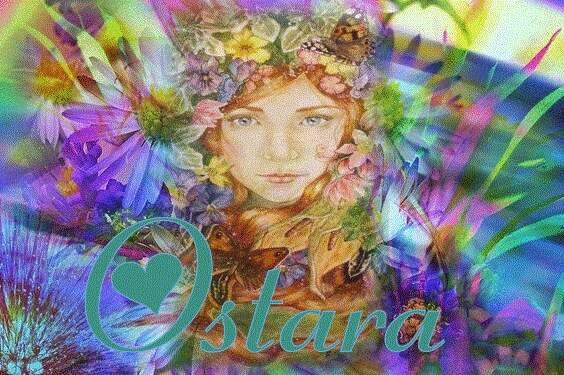 EternalRat
23:07
Feb 19, 2023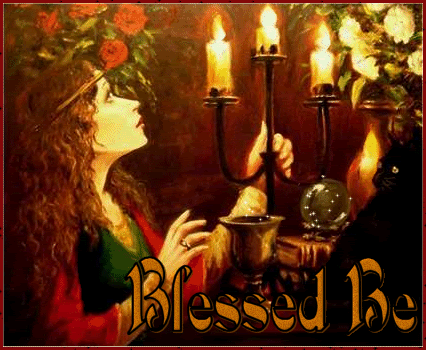 MistressofChains
01:19
Jan 23, 2023
[
All Comments
]
NEWS



16:11:41
Jun 14 2021


I had to apply some security updates. I needed to take the site down for a few hours to complete everything. I did it in the middle of the night.. When hopefully, most of you wouldn't notice :)

More News...