yahoomessenger= genesbaby4



NAME-MINDY




HEIGHT-5"8
HAIR COLOR-LETS SEE ITS BROWN BLONDE AND BLACK (NATURAL COLOR BROWNISH BLONDE)SHHHH:)
SMOKE-YEP
DRINK-OF COURSE
DRUGS-TAKE A GUESS:)




HOBBIES-FUCKING WITH PEOPLE




,CONNING,TATOOS,FRIENDS,PARTIES,U GIES KNOW THE FUN SHIT:)




WHAT I HATE ABOUT PEOPLE-FAKE TWOFACED LIARS WHO CANT ACT THEMSELVES AND CONSTANTLY REMIND YOU OF WHO THEY ARE
(LETS KEEP IT REAL PEOPLE)




WHAT I LIKE IN PEOPLE-I LIKE PEOPLE WHO ARE LAIDBACK,TRUTHFUL,TALKATIVE,
INTERESTING,ALWAYS SPEAK THEIR MINDS,AND KEEP SHIT REAL AND BLUNT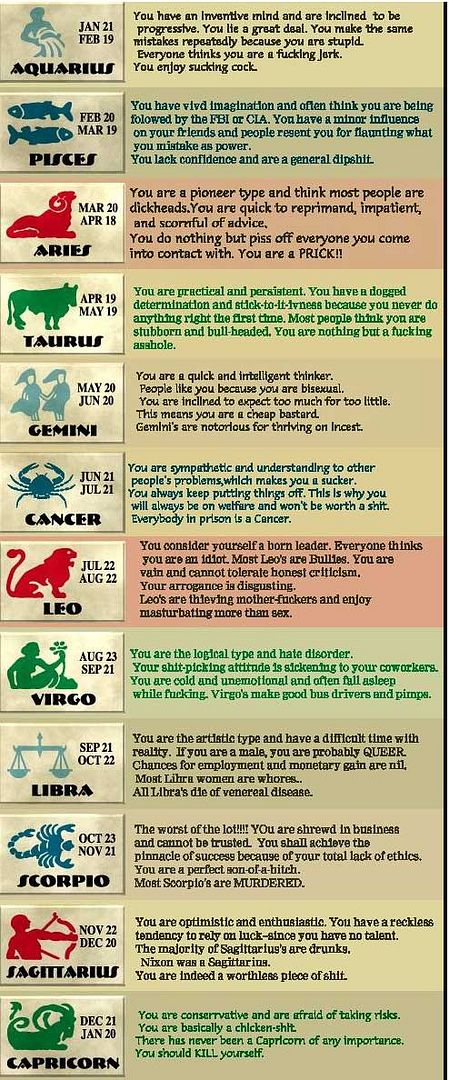 MUSIC-I.C.P/METALLICA/EMINEM/BIGGIE/PAPA ROACH/ROB ZOMBI/ETC

I LIKE ALL KINDS OF MUSIC/MY FAVORITE MOVIES ARE ANY TO DO WITH MURDER I THINK SERIAL KILLERS ARE THE MOST INTERESTING THING >:)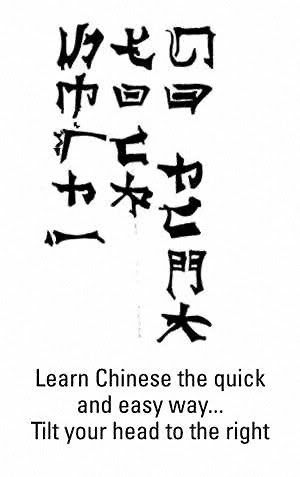 I LOVE ANIMALS I HAVE SIX CATS AND TWO DOGS THERE SO CUTE AWWWWW:)




IF U WANT MORE JUST MESSAGE ME
PEACE!
Personal stuff.
Name: mindy
gender: female
pets: 2doggies and seven kitties
Hobbies: listening 2 music, drawing, writing poems, watching tv, going in vampirerave.com, singing,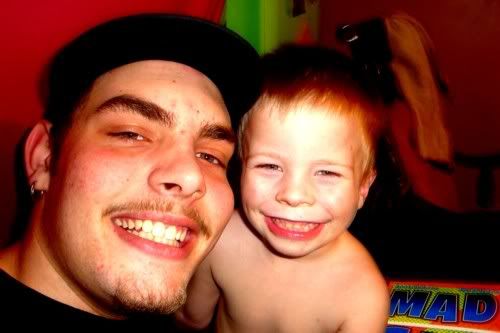 Slept together with the opposite sex without actually having sex? yep

Slept all day? hell ya all the time
Killed someone? im not telling you >:)




Made out with a stranger? hell nah diseases diseases

Had sex with a stranger? what the hell do i look like a slut




Thought you're going crazy? i am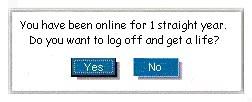 Kissed the same sex? fuck no

Done anything sexual with the same sex? hell no we gonna be fighting cuz i aint diking

Been betrayed? havent we all




Had a dream that came true? nope fuck dreams

Broken the law? every day of my life people!

Met a famous person? i aint that lucky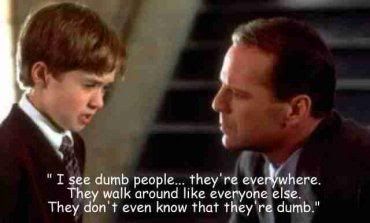 Have you ever killed an animal by accident? :.( ya

On purpose? no way i aint that mean

Told a secret you swore you wouldn't tell? yep and people lets keep it real so have you

Stolen anything? yep yep

Been on radio/tv? nope there just jealous of my talent




Been in a mosh-pit? yep

Had a nervous breakdown? nope come on guys it cant be that bad can it

Had a dream that kept coming back? yep




Beliefs ...




Belive in life on other planets? nah

Miracles? fuck that




Astrology? what are those little shiny things in the sky

Magic? yes

God? nope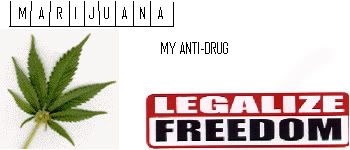 Satan? oh that god yep!

Santa? that fat boy nope




Ghosts? BOO! HEHE YEP

Luck? fuck luck

Love at first sight? I didn't use to but I do now


ASS LICKER

Yin and yang (that good cant exist without bad)? yes




Witches? yep i suppose

Easter bunny? hehe your kidding right???

Believe its possible to remain faithful forever? it hasnt been forever yet

Believe theres a pot of gold at the end of a rainbow? what kind of drugs r u on cuz i want some




Do you wish on stars? dont waist your time

Deep Theological Questions ...




Do you believe in the traditional view of Heaven and Hell? um your confusing me now

Do you think God has a gender? how the fuck should i know i havent met him

Do you believe in organized religion? only mine

Where do you think we go when we die? I believe in recarnation or hell

Friends ...

Do you have any gay/lesbian/bi friends? lots of them dont we all

Who is your best friend? my baby GENE

Who's the one person that knows most about you? GENE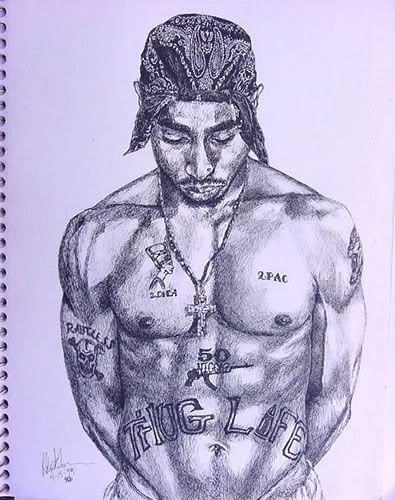 Last person you talked to online? sleepperfect

Who do you talk to most online? havent been on in awhile but usually radu,hellboy,gene,scope,nightstalkervamp,maundrell,sleepperfect,lifekillingme,etc

Who are you on the phone with most? gene

Who do you trust most? myself

Who listens to your problems? gene and my lovely friends on here

Who do you fight most with? people who abide and enforce the law

Who's the nicest? scope hellboy gene

Who's the best singer? mariah carrey,eminem, violentj,shaggy

Have you ever thought of having sex with a friend? yes but not since i been with my baby

Do you always feel understood? never

Who's the loudest friend? david

Do you trust others easily? fuck no do you?

Who's house were you last at? mine im here right now:)

Name one person who's arms you feel safe in: gene

Do your friends know you? close ones

Love and All That ...

Do you consider love a mistake? no not always

What do you find romantic? walking at night with i love yous and kisses gentleness being held cuddling overprotectiveness:)i love it

Turn-on? sexy lips,pretty eyes,gentleness,kissing on my neck,taking bath together,and so much more
Turn-off? fake twofaced cocky jealous preppy bitches people who think they know everything or who cant be real with themselves or others guys who will fuck any hot girl they see

If someone you had no interest in had interest in dating you how would you feel? sorry and confused alot of times this happens to me some people are so sweet but i have someone already and i love him you can loose a lot of friends by this

Do you prefer knowing someone before dating them or going out? going out and getting to know the person that way

Have you ever wished it was more socially acceptable for a girl to ask a guy out? nope this works out just fine

Have you ever been romantically attracted to someone physically unattractive? ya it sucks

Do you think the opposite sex finds you good looking? hell ya i know it but not everyone has the same taste

What is best about the opposite sex? there more interesting then girls,they are more risky,funny,exciting,they dont bitch so dam much,there easily accepting

What is the worst thing about the opposite sex? there always pissing on the toilet seat they flirt to much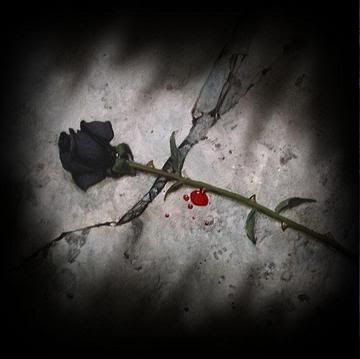 Are you in love? yes

Who Was the Last Person...

That haunted you? casper:)

You wanted to kill? im not that crazy YET>:)

That you laughed at? some preppy bitches

That laughed at you? same preppy bitches

That turned you on? gene

That broke your heart? gene

To disappoint you? colleen

To ask you out? bob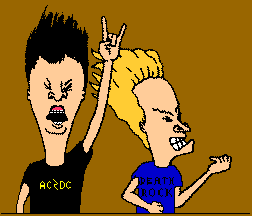 To make you cry? mommy

To brighten up your day? bob



That you thought about? scope

You saw a movie with? sister

You talked to on the phone? gene

You lost? jerid rip baby we love you