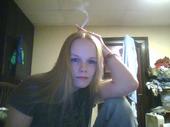 Status:
Harasser (15.18)
Rank:
Member
Honor:
0 [

Give / Take

]
Affiliation:
No affiliation.
Account Type:
Regular
Referred By:
crystheart
Gender:
Female
Birthdate:
?
Age:
ANCIENT
Location:

on crysthearts lap cuddled in his warm embrace
Quote:

i love one man and always will
Confused Yet ?





im a very random and silly 24 year old girl who loves to have fun and hates drama i like meeting new people and finding new things to do online and off i am the mom of four wonderul kids and i have the man of my dreams what more can you ask for right i will do more to this profile when i have a better pc sometime this month on this old thing i can olny load certain things


i guess i should tell you that i get confused easy lol to say the least if you are going to talk to me please make sure i know what your talking about or most likely ill just tell you im confused take what you will from my confusion i think its fun

p.s I LOVE YOU Babydoll




What is your name?: Salina
How old are you?: 24
When is your Birthday?: May 16
What is your zodiac sign?: im a bull
Where were you born?: Galesburg , IL
Where do you live now?: Abingdon, IL
What color eyes do you have?: blue
What color hair do you have?: blonde
How tall are you?: 5'7"
What is your race?: white
Do you smoke?: Yes
Do you drink?: yes
Do you cuss?: yes
Do you use drugs?: haven't in a year or two
Have you ever or will you ever steal?: yes i have before
Are you dependable and/or trustworthy?: My friends say yes
Do you play in a band or play an instrument?: nope
Do you have any tattoos and/or piercings?: 8 tattoos and 4 piercings
Do you suffer from depression disorder?: no
If you had a choice about how you wanted to die what would it be?: Quick and painless
Have you ever tried to commit suicide?: No
Have you ever purposely caused harm to yourself or someone else?: nope
What subculture do you belong too?: None
Are you evil?: *giggles* who me o course
Are you a paranoid person?: i dont know *are you looking at me * j.k no

Do you ever get jealous of somebody else?: just my baby lol
Are you obsessive and/or compulsive?: No
Are you a violent person?: Not usually
Do you take your anger out on other people?: yes on poor dustin but he knows its so i dont kill someone else
Do you blame other people for your mistakes?: No
What is your favorite game?: risk and asshole
What is your favorite movie?: boondock saints
What kind of books and/or magazines do you read?: preternatural, anita blake, anne rice, anything to do with supernatural
What is your favorite color?: red and orange
What is your favorite food?: ramon noodles lol and cheetos
What is your favorite drink?: pepsi
Would you ever kill yourself or someone else?: if someone hurt someone i love like my baby or my kids id kill them for sure with no regrets

Are you a virgin?: no
Are you kinky?: hell yeah
Do you like biting?: i love to bite
Do you masturbate?who dont
Do you watch pornography?: all the time i love the stuff
Have you ever dyed your hair an unusual color?: yeppers
Have you ever shaved your head in a socially unacceptable way?: Nope
Does pain turn you on?: yes
Do you stand for originality and creativity?: Absolutely
Do you like meeting new people?: sometimes
What do you like most about life?: my family and friends
What do you dislike most about life?: drama queens and fake people
Do you believe in love at first fright?: Yes
Have you ever pierced a body part yourself?: yes
Have you ever had to beg for dinner money?: nope
Do you own a car?: Yes
Have you been to jail, yet?: nope
Are your clothes held together with safety pins?: no
Do you have actual scars from punk rock shows?: no
Have you ever vomit while making out?: No
Have you held a job for less than a day?: No
Do you own more than two pair of jeans?: Yep
Have you ever had to fuck stuff up for no good reason?: yep
Have you ever been kicked out of your parents house?: yes
Have you ever been fired from your job because of your attitude?: yes
Does the world piss you off?: sometimes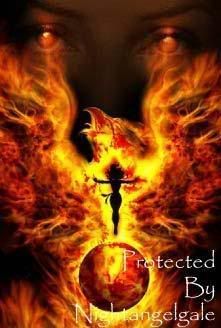 _-*-_ your never going back baby forget it lol_-*-_






Relationship Status:: Taken forever and always by the man in my dreams Crystheart *Dustin*
Eye Color:: Blue
Hair Color:: Blonde
Lefty/Right/Ambidextrous:: Right
Innie or Outie:: innie
Piercings:: a few
Tatoo's:: 8 of them and i want more
Natural Hair Color:: Blonde
Hair Style:: Straight
Hair Length:: long
Is it dyed now?: Nope
What Color?: N/A
Do you have any freckles?: blah yes and i hate them
Birthmarks?: one
Scars?: Plenty lol i am dangrous to my own self
Do you wear glasses?: umm nope but i should they are ummm i dont know where they are really
What color are the frames?: red
Do you wear contacts?: Nope
Smile lines?: Yup
Frown Lines?: Yea
Do you Have big hands?: No
Length of nails:: long *real*
Ring size:: thanks to dustin i know its a 7
Pets:: a cat but it never comes out of hiding
Parents still together?: no
Do you get along with them?: my dad nope hes a dork and if my mom was still here on earth with me id have to say yes most times
What are their names?: ummmmmmm mom and sperm donor
Do you look more like your mom or dad?: i dunno
Do you have any nicknames?: babygurliehead lol thanks babydolliehead for makeing me have to type that
Siblings?: Two Brothers and four sisters
How old are they?: i hope i get this right j.k 31, e.j 29, jake 22,beth21,rose 18 ,steven 11
What are their names?: lol read above
If you were a member of the opposite sex what would your name be?: i have no clue
What makes you happy?: lots of stuff but mostly dustin and my kids
Have you ever almost died?: lol we wont go there
If you were a crayon what color would you be?: Candy apple red
Who do you tell your dreams to?: Dustin
Defining your personality
silly random and sometimes moody rarely anger but its nasty when it shows its head
Do You...
Smoke:: Yep
Drink:: Yep
Go To Church:: No
Take Walks In The Rain?:yes but id much rather o0o umm never mind
Talk to people you don't like?: sometimes
Believe in premarital sex?: Yep
Wants to have kids?: i already have 4
Sing in the shower:: Sometimes
Color/Highlight your hair?: Rarely
Like Coffee:: Yes but id rather have pepsi i kind of have a pepsi addiction
Wear makeup every time you go out:: just about
Like roller coasters:: Hell no
Like to cook:: Depends on what Im cookin
Like to clean:: i dont like it but i do it any how really i most dislike folding laundry
Consider yourself tolerant of others:: some what ok not really lol
Have any secrets:: Secrets from who
Have any regrets:: a few but one major
Twirl your hair:: i play with my hair but i dont really twirl it
Play with your food:: Always
Like scary movies:: Yeah
HaveYou Ever...
Gone on a cruise?: Nope
Beaten someone up?: lol yes
Been Beaten up?: yep
Bullied someone?: Yep
Been Bullied?: Yep
Attempted suicide?: nope
Attempted Murder?: nope
Broken The Law?: who hasnt in our o0o so free country with all of its laws
Stolen Something?: yep
Had an abortion?: Nope
Known the president?: No
Met a famous person?: yep
Had an affair?: yes ...but...that was befor dustin
Been out of the country?: nope
Out of the state?: Yep
Out of your town??: Yeah
Written a poem?: Crappy ones... Yea
A story?: Crappy ones... Yet again
A novel?: would take to much paying attention id forget it and get side tracked
A song?: tryed
Read a book for enjoyment?: o0o0o yes i love to read and will so read anything
Bunjee jumped?: nope
Skydived?: I wish!
Danced?: Yep
Been to a dance?: Yep
Scuba dived?: Nope but i so want to
Broken a bone?: Yup... Plenty
Kissed someone in the rain?: hehe yes huh i have huh babydolliehead
Gotten pregnant?: yep 4 times
Helped a stranger?: Yep
Kissed a stranger?: No
Made out with a friend?: Yes
Hugged a stranger?: Yep
Been in love?: Currently am.
Gone on a bind date?: Nope
Passed out?: yep from lose of blood
Hurt someone you loved?: I hope not.
Done Drugs?: Hahahaha
Gone skinny dipping?: YEp
Had surgery?: yep
Played strip poker?: Nope
Been on stage?: nope
Eaten an entire box of oreo's?: ewwww no they are icky
Been on a plane?: Yep
Fallen from a tree?: yep
Seen a Friend as more than a friend?: yes i have
Seen someone die?: No
Been so vulnerable that anyone could convince you to do anything?: Not really
Slept outside?: Yep
Lost touch with a good friend for a long time?: yes
Been in an accident?: yep
Been in the hospital?: yep
Been hurt emotionally?: yes
Been hurt physically?: Yep
Beliefs…
Miracles:: Not the holy kind
Magic:: Is possible
Angels:: Are holy stalkers!
Ghosts:: Are fun!
In Love:: with dustin more then words could ever say
Luck:: Is on my side
Karma:: will get you
Love at first sight:happens with your soul mate
That it's possible to be faithful forever?: damn straigt
Shooting stars?: Are cool
Wishes?: come true
Soulmates?: each person has theres
Currently...
What are you feeling?: happy dustys on his way home
Seeing?: ryan playing with his toes
Hearing?: dustin talk on phone
Doing?: This.
Who are you talking to online?: Nobody
On the phone?: dustin
What room of the house are you in?: i dunno what to call this room
Are you cold?: yes
Warm?: nope
Bored?: Sorta
Are you eating anything?: Nope
Drinking anything?: pepsi
What are you worried about?: Nothin
Sad about?: Jack shit
Happy about?: Being in love
Angry about?: Nuffin
Are you IMing anyone?: Nope
What's the weather?: Cold
Are you listening to music?: nope
What time is it?: 0226
Day?: jan 6th 2009

YOU HAVE BEEN FUCKED!

Spread the legs and go at it! Pick any of your friends and FUCK THEM! This is for any one you think is hot!

RULES:
1- You can fuck the person who fucked you, of course.
2- You can fuck the same person as many times as you can (c'mon, ENDURANCE)! Be creative!*
3- You -MUST- spread the sex! At least 1 fuck is fine and dandy!
4- You should fuck in public! Be adventurous, damn it. Paste it on their user page so they feel slutty!
5- Random sex is perfectly okay!
6- Please, don't worry about same gender fucking, it's HOT.
7- You should most definitely get started fuckin' right away!

This is about showing everyone how much you care for them and HOW BAD YOU WANT THEIR ASS! Make everyone feel a little loved (and roughed up!). Please don't take this too personally, BUT I JUST FUCKED YOU!!!!!!!!!!!!
>>>>>>>>>>>>>>>>>>>>>>>>>>>
F.U.C.K
Stands For:
Friends U Can Keep.
So promise me
we'll F.U.C.K forever! Send this to 10 people & 1 back to me. To know who your true F.U.C.K
| | |
| --- | --- |
| Member Since: | Jan 03, 2009 |
| Last Login: | Mar 26, 2009 |
| Times Viewed: | 2,688 |
---
| | |
| --- | --- |
| Times Rated: | 260 |
| Rating: | 8.98 |
Rate this profile


---

Ylvax
21:33
Feb 03, 2020

sippa
11:39
Mar 13, 2019
Victorum
08:07
Dec 12, 2018
[
All Comments
]
REAL VAMPIRES LOVE VAMPIRE RAVE
Vampire Rave is a member of
Page generated in 0.1257 seconds.