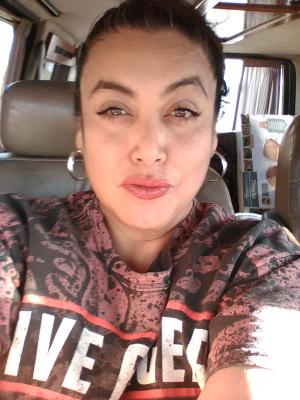 Free .. is just a state of.mind..
Set at 02:15 on March 24, 2019

Websites
Quote:

Shades of Death is all I see.. fragments of what used to be
~Music played in the background... A somber piano melody.. To suit her mood. A gentle breeze blowing through the open window.
There she waited ...She knew he would come.. She lit candles through out the room. Giving her bedroom a soft luminous glow..
Glancing in her mirror she saw her reflection.. Long black wavy hair. Soft brown eyes..Red juicy lips.. A shear pale pink nightgown hugged her frame..
Her body flushed with the thought of his hands exploring her body once again.. She knew what he was and she wanted him even more..
As time ticked slowly by she waited patiently.. Soon ,she will see his beautiful face and feel his arms around her.. Feel his lips trailing kisses down her delicate neck..
The sound of his voice whispering her name made her body flush again.. She turned around and there he was.. So wickedly handsome.. Piercing blue eyes taking her in.. She rushed into his arms.. Her body melting against his. ~



~Hello,you can call me Nyna... There's really nothing special about me.. I'm just me.. trying to make it through this crazy hectic life.. I lost someone I love very much.. my son.. and I haven't been the same.. I don't think you can ever get over losing a child...
He's loss defines who I am now.. a broken soul.. forever searching and waiting for a release..
~ Music has been my faithful companion.. I need the tunes man m/ Metal is my preference but I can get into alot of different genres.. some of my favorite artists are In this Moment, Metallica , Korn, Pretty Reckless, Pantera, Hatebreed, 5FDP Hollywood Undead, Rage Against the machine, Ramstein, Disturbed.. ~
~ I love Horror!! The scarier the better. Be afraid.. be very afraid.. ~

~ As the blood ran down the blade.. she brought it to her lips.. she closed her eyes and reveled in the taste .. The sobbing brought her out of her euforia.. "please", he said "I don't want to die".. she looked down at his bleeding body.. he was covered in blood.. she kneald down and got close to his face . .. The hatred she felt for him consumed her.. she looked into his frighten eyes.. and smiled.. again he pleaded.. beging her to spare him.. she responded her voice so cold and foreign to her ears.. "what was taken from me you can never give back" with one final thrust she burried the blade deep in his chest.. peircing his heart..
She looked into his lifeless eyes and there she found her peace ... ~



I belong to the Dark Souls Coven and This is our Coven Crest.. I place it here with pride..








This is our Alliance :href="https://www.vampirerave.com/houses/alliance.php?aid=86">





Thanks for stopping by..
| | |
| --- | --- |
| Member Since: | Apr 01, 2016 |
| Last Login: | Mar 24, 2019 |
| Times Viewed: | 8,466 |
---
| | |
| --- | --- |
| Times Rated: | 560 |
| Rating: | 9.911 |
Rate this profile


---

Queenlady0ftheUndead
10:08
Apr 19, 2022

NikkiAidyn
11:09
Mar 24, 2022

Deedrah
11:27
Jan 29, 2022
[
All Comments
]
REAL VAMPIRES LOVE VAMPIRE RAVE
Vampire Rave is a member of
Page generated in 0.0679 seconds.