| | | |
| --- | --- | --- |
| | | |

Websites
Quote:

quod per sortem sternit fortem mecum omnes plangite...
i'm a 25 years old math teacher.
i'll tell u more if u ask.


What is your name :ask, i could answer!
How old are you?: 25
When is your Birthday?: 9/11/1979l
What is your zodiac sign?: Virgo
Where were you born?: france
Where do you live now?: france(do u really care?)
What color are your eyes?mostly white
What color is your hair?: Black
How tall are you?: 1m75
How much do you weigh? :65kg
What is your race?: human
What is your worst fear?: don't wanna freak u out!
Do you smoke?: no
Do you drink?: not often
Do you cuss?: No Fucking doubt i can't understant that word!
Do you use drugs? : only alcohol
Have you or will you ever steal?:while younger
Are you dependable and/or trustworthy?: who knows?
Do you play in a band or play an instrument?: i once played the guitar!
Do you have any tattoos and/or piercings?:nope
If you had a favorite serial killer who would it be?: a killer can't be a likeable person
Do you suffer from depression disorder?: yes
If you had a choice about how you wanted to die what would it be?: there r so many funny ways!
Have you ever tried to commit suicide?: nope
Have you ever purposely caused harm to yourself or someone else? : does insects count?
What subculture do you belong too?: anarchist!
Are you evil?: what is good, what is evil?
Do you believe that you can be possesed?: yes
Are you a paranoid?: y does EVERYBODY ask me this?
Do you ever get jealous of somebody else?: yeah!most holliwood actors r uglier an worst acting than me!
Are you obsessive and/or compulsive?: what?
Are you a violent person?: i once was
Do you take your anger out on other people?: i don't know anger... how does it feel?
Do you blame other people for your mistakes?: yes, anybody does blame me!
What is your favorite game?: D2
What is your favorite movie?: starwars,brce lee's and monthy pythons!
Who is your favorite band?:DeepPurple, LedZeppelin and TheDoors
What is your favorite song?any song of those bands!
What kind of books do you read?:comics, stephen king, and science fictoin
What is your favorite color?: guess that!
What is your favorite food?: frensh fries
What is your favorite drink?: chateau pommerol 1959
Do you skateboard?: no
Do you watch wrestling?: yup
Do you study martial arts?: i'm a once and future addict to kung fu!
Would you ever kill yourself or someone else?: does insects count?
Are you a virgin?:that's personnal!
Are you kinky?: can't understand the word!
Do you like biting?: my cat! the lil stupid animal keeps on biting me, an eye 4 an eye!
Have you ever dyed your hair an unusual color?: if my natural colour is unusual does it count?
Are you hyper active person?: lazy butt!
Do you like to write poetry?: nope
Do you like to do your own photography?: yeah
Do you like modeling and/or acting?: yes
Do you have any self inflicted scars?: does haircut count?
Are you religious?: yes, I'm an atheist!
Do you stand for originality and creativity?:what?
Do you believe in vampires?: of course not!
Does pain turn you on?: depends the pain... no!
Do you believe in witchcraft?: witchcraft is unexplained science!
Have you ever played a oiuja board or used tarot cards?: yes, tarot is a funny game!
Do you like to rave or go to clubs often?:no, i prefer having time with my friends!
Do you go to many concerts?: no
Do you like meeting new people and hanging out?: depends the mood
What do you like most about life?:being alive!
Do you believe in love at first fright?: it happend to me once, never met that girl again...


"What is your dream car?"



Dodge Viper
And you'd own a Dodge Viper! You feel the need to speed and like to look good doing it.





Your an ice dragon! Congrats! Out of all the
dragons, you are most powerful but do not like
to show it. A rare and special creture, you
have artistic style and are great at expressing
yourself. You think friends and Familly are the
most important, and are a hopeless romantic.
But of course, as ice goes, you can be a little
cold or harsh at times. But not to worry, you
always apoligize later!


What elemental dragon are you?
brought to you by Quizilla



btw my quote is from Carmina Burana
"if fate defeat those who r strong, do all cry with me"


AND I DON'T LIKE UNKNOWN PEOPLE BITING ME WITHOUT A REASON!
| | |
| --- | --- |
| Member Since: | Oct 31, 2004 |
| Last Login: | Nov 12, 2009 |
| Times Viewed: | 7,499 |
---
| | |
| --- | --- |
| Times Rated: | 844 |
| Rating: | 9.076 |
Rate this profile


---

PaganMoon
19:40
Nov 28, 2021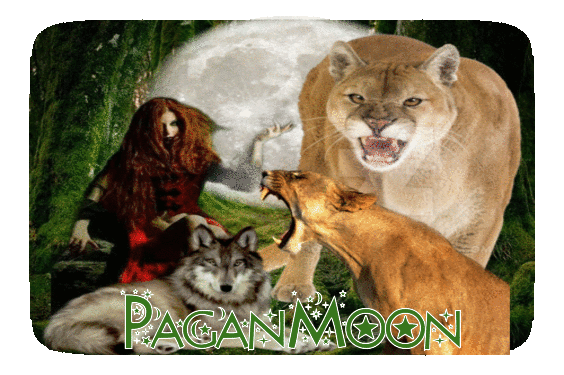 EclipsedVoodoo
21:14
Nov 10, 2021
ThanaNight
01:52
Oct 09, 2021
[
All Comments
]
REAL VAMPIRES LOVE VAMPIRE RAVE
Vampire Rave is a member of
Page generated in 0.0994 seconds.