| | | |
| --- | --- | --- |
| | | |

WHAT XXWICKEDTEMPTATIONSXX IS DOING
Quote:

Im alive My instincts are free The seven vital sins Are so becoming of me Unlike the lamb, who waits to bleed, I'm the wolf Come try and take it From me!

To My Profile , The lil corner of the dark network that I call home. I hope you enjoy your visit . I will touch on a few things about myself if you would like to know more please feel free to ask , I don't bite hard :)





Hypocrisy

It is puzzling that a religion that is designed to appeal to the elite of our society contains so many members who are socially inadequate, dressed as teenage stoners, perhaps pumping gas for a living, and claiming to 'hate people'. They ignore what is obvious to everyone else: They hate people because people feel disdain for them.





Satan, should he take on the form of a man, would not live such a life. He would smile at the excess the world has given him. He would wear the finest clothes, be the ultimate charmer and would be surrounded by crowds of admiring people who hang on his every word. The Devil, in human flesh, would have the most exquisite lovers every night; he would savor his wine and make every meal a banquet. His parties would be legendary; he would be the envy and lust of every man and woman. Yet, he would never look down upon others. He would never say: "Wash my feet to prove that you are worthy." Instead, if he were to meet you, he would take you by the hand and say "Come friend, sit here at my table beside me, eat, drink, and tell me more about yourself, perhaps we can be of assistance to each other."

You are always the Devil's equal, never his servant, and even if you were you would never know it.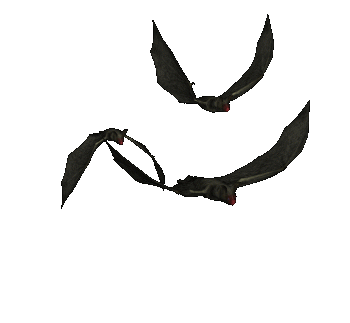 Satan's Hollow

Nocturne arises, dusk has come
Starry lumanesence
Lucifer's face shines in the western sky
The nook awaits amidst the black twisted tree
Five chairs 'round the circle stand for thee
The horned skull there gazing into the night

Moonlight filters through the gnarled grasp
Quietude in darkened corner, course the breeze
The Shadowy form ignites the hellflame
The muse dances and echoes among the garden leaves

The sounds of creatures great and small
To prance about and feel the thrall
The scent of jasmine afloat in the crisp air
The eeriness increases there

Begins the world created afresh
Whispering thoughts inspiring haunted breath
The Noctuary there it dwells
A Gate of sin, a Gate of Hell
Herein, the daemons dwell

The bane of mortals, upon which it feeds
The black embrace devours the energy
Black soil calls forth unto the beast
With shimmering eyes He leads

The cauldron stirs with Belial's Brew
Embibed with infernal ecstasy
A nightmare to some, a dream to another
The phantom speaks the ancient number
'Neath clouds of blue, gray, and purple
And dawn is soon to being the slumber

The wings of night enfold for now
With shining star upon its brow
To rise again with the shades
In glory, in wisdom, and in strength
To birth the darkness of the glade
And Satan's Hollow returns eternal again.




I am not new I have been on VR for a few years now , This is not my only profile .

I am easy to get along with most of the time . However I am no ones door mat ! I do not forgive easily if at all . I am a perfectionist , a nature lover , a fan of Football . Hockey , Wrestling .

I have a very dark and morbid sense of humor , that has sexual overtones . That does not mean I am interested in you , don't make me hurt your feelings!

I love to make those I love and care about smile and will do whatever I can That is within my power to make them happy. I am a loyal friend I do however have high standards so I am not an ass kisser ..therefor I have few close friends.








I am a Psi ( energy ) Vampire , with empathic attributes .
Besides just the ability to feed off donors by absorbing their pranic or emotional energy, psi vampires have many different abilities that they need in order to survive. These abilities not only allow them to feed and do what they need to do to maintain their health, but they are also very helpful in self-defense and upon a psi vampire's awakening, it's important that these skills are learned so that they may learn how to live life as a psi vampire to their best advantage.

One of the most important abilities of a psi vampire is the ability to shield. Shielding allows a psi vampire to decide what type of energy they absorb while feeding. If they are taking energy from a donor that is very angry, they may choose to take some of this anger away by absorbing some energy but will want to avoid taking all of the emotion so they do not become just as angry.

The ability to link is simply the ability for a vampire and another person, to open up their energy channels so that they can both share the same energy at the same time. This is a very intimate form of two people interacting and can be very relaxing and exciting. Skelpting is an ability that closely resembles linking but it's a much stronger ability and a much stronger bond because it requires a mental projection as well. Once the channel has been opened, both parties will meet in the mental projection and the energy is then exchanged within the projection.





I am a highly developed and an immense omni-terrestrial practicality of the human form, one that is a traveller between realms, a vessel of continual conscious reincarnation, and that of many names.

A void of consciousness that dwells within the mundanity of the existential realm and that, which is beyond infinite infinity, that which is also belonging to this earth or world. Existing in a state of disorder, of unformed matter and infinite space which, cosmogonically exists before any such ordered universe, if there is to be one.

A being that is controlling the parts of the world and aspects of life that I so desire or choose, and that, who is the personification of the force, the power that I gather from the myriad of eclecticisms that I so desire to incorporate into me, my practices, my own!

Translation:
If you wanna know me better, just ask me questions. Those who think they know me, really don't, those that don't know me, really shouldn't. And those that do know me, well then they are truly kindred spirits.




A comprehensive spirit of the Airts, which produces effects with the accomplices of the supernaturals, and by the mastery of the secret forces in nature. A shadow walker, who is spurred on by self-deification in the more extreme senses, and that which is only a divinity by way of participation.




I protect and love my friends and family , I am not a keyboard warrior I have other means of dealing out justice . Although on this site a block will get things going nicely .





My friends




Charge of The Dark Goddess

I am the Darkness behind and beneath the shadows.
I am the absence of air that awaits at the bottom of every breath.
I am the Ending before Life begins again,
the Decay that fertilizes the Living.
I am the Bottomless Pit,
the never-ending struggle to reclaim that which is denied.
I am the Key that unlocks every Door.
I am the Glory of Discovery,
for I am that which is hidden, secluded and forbidden.

Come to me at the Dark Moon
and see that which can not be seen,
face the terror that is yours alone.
Swim to me through the blackest oceans
to the center of your greatest fears--
the Dark God and I will keep you safe.
Scream to us in terror, and yours will be the Power to Forbear.
Think of me when you feel pleasure, and I will intensify it,
until the time when I may have the greatest pleasure
of meeting you at the Crossroads Between the Worlds.



| | |
| --- | --- |
| Member Since: | Aug 21, 2009 |
| Last Login: | May 05, 2019 |
| Times Viewed: | 33,737 |
---
| | |
| --- | --- |
| Times Rated: | 661 |
| Rating: | 9.904 |
Rate this profile


---
LordZacarias
06:55
May 13, 2019
Rated by Sire LordZacarias, Master of Dragon Kings And Dying Queens. I don't just rate 10's, whatever I rate is usually based on content. However, if you wanna be re-rated I'm happy to do so.
dwaynemcgriff01
09:43
May 05, 2019
VampyreLillianna
09:36
May 05, 2019
[
All Comments
]