MY COVEN
~*~OUR ALLIANCE~*~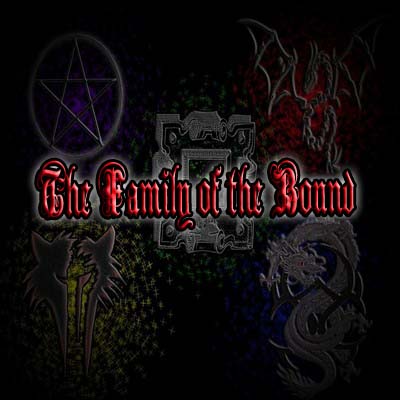 These Eight words the Rede fulfill:

"An Ye Harm None, Do What Ye Will"
I am young at heart. Free spirit, wild and untamed. Seeking that which quenches my thirst for adventure and mystery. I am no one nowhere, but I am everyone and everywhere. I see, yet, I see nothing at all. I feel everything, yet, I have not felt anything at all. There are many things for which I long to be able to do but at the same time, there are many things I have already done.
I hide and watch you from a distance. You catch a glimpse in the corner of your eye, but it is just your imagination. I am right beside you, but you don't notice.
I am calling, can you hear me? You hear something, but it is just the wind. I start to scream, but nothing comes out. I choke on my own fear and suddenly I am overcome.
Then, with a bolt of light, she emerges. The Goddess, in her shimmery glory, to give me back the very breath I thought had been taken away from me...
I feel alive again, though for only a brief moment. It is not safe for me to be exposed this way, out in the open.
Like a scared innocent little child, I run back and hide in the shadows from which I came. For there I shall dwell for eternity.
At once I turn to look at you and whisper, "Maybe I shall see you . . . somewhere on the other side."
I am honored to have danced this dance with you. I long to be able to dance this way again, by the glow of the full moon. Our shadows will waltz to a different beat of the drum. A song not yet heard by the masses though only we shall understand completely...for eternity.
Look for me in the dark shadows of your dreams...I will be there, somewhere...
...hiding.
I must use this space to give proper credit to xRoguex for her help in getting this profile as it is today! Thank you my dear friend!
~*~My Wonderful Protectors~*~