Transilvanian Dark Romanticism Mentorship is craving for new members!

The Collective

• The Collective Home • Forums Home •


---

21:23:40 Jun 30 2020
Read 829 times
Good evening ladies and gents!



My mentorship, called Transilvanian Dark Romanticism, is a basic society of VR meant to guide you on this site, and I am it`s leader, the mentor.

The mentorship is composed by pages (some of them private - only members can see them) and private forums. I am Transilvanian by birth and live in Romania. I am a professional artist by trade.

The theme of the mentorship is the study of the vampire myth in arts, history and literature! T.D.R. is not a Mentorship for the people who want to learn about psychic and sanguine vampire lifestyle I`m afraid, since I am rather skeptical about these.

Curious already? Just click on the stamp below and it will lead you to the main page of my mentorship.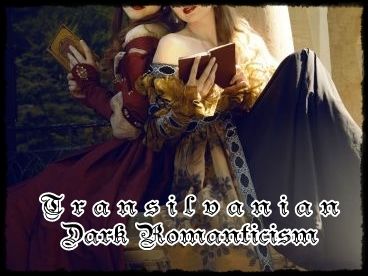 If you want to join, dont be shy! Just contact me and I`ll be happy to invite you in! Have fun and enjoy the rave!
•
REPLY
•
---
POST RESPONSE
• The Collective Home • Forums Home •

REAL VAMPIRES LOVE VAMPIRE RAVE
Vampire Rave is a member of
Page generated in 0.0635 seconds.