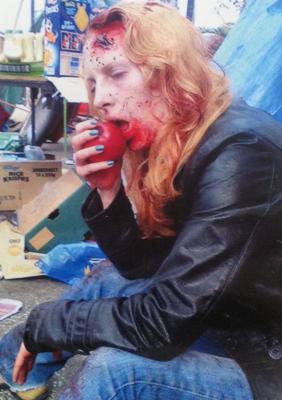 THIS JOURNAL IS ON 48 FAVORITE JOURNAL LISTS
Honor: 0 [ Give / Take ]













4 entries this month


New Works

11:48 Aug 26 2015
Times Read: 788


Below is my new book featuring art works from the last seven or so years, available from Amazon :)




The flip side
19:43 Aug 10 2015
Times Read: 817
1 year no alcohol



2 years no smoking



4 years no sex



...I dont miss the above three activities...strange.





20:03 Aug 08 2015
Times Read: 831
https://www.youtube.com/watch?v=yhOKhJaM1QE
Update
19:22 Aug 08 2015
Times Read: 838
Beyond Earth and Water Book 1 is finished and available. Although it predates The Shadow Walker it took longer to get around to it.



The Four Seasons project is also complete, and for ice art im happy with the result. I think I will revisit this project as the years progress under different mediums as it is one I like doing.



I have started work on The Goth and have taken the back ground monsters from cloud drawings from pencil, to crayon to digital and to clay.



Below is a prototype.




REAL VAMPIRES LOVE VAMPIRE RAVE
Vampire Rave is a member of
Page generated in 0.0855 seconds.