Forbiddenrose30's Journal

THIS JOURNAL IS ON 83 FAVORITE JOURNAL LISTS
Honor: 0 [ Give / Take ]













3 entries this month


"Spring"

14:53 Mar 20 2011
Times Read: 513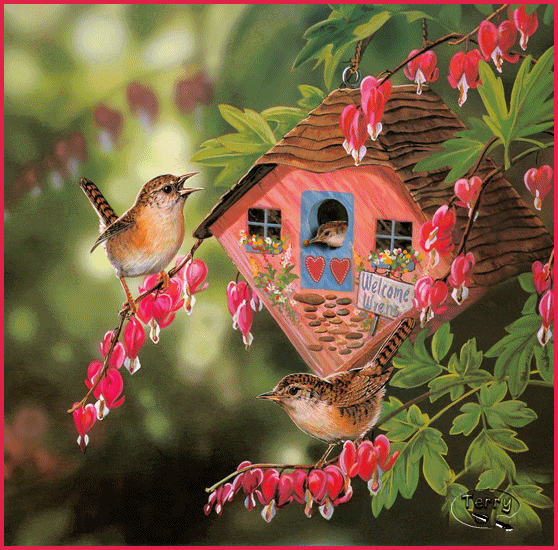 The flowers start to come out
The birds sing and shout
Oh it's so wonderful
It's not boring at all
The weather cannot be that nice
But it is better than being as cold as ice
The day's become longer
And the plants become stronger
The trees are not bare
And everything is in good care.
"Release Me"
03:28 Mar 06 2011
Times Read: 588
Romance.

Intriguing.

Non-believing.

Unreal.

Not necessarily necessary.

But damn good when it is.

Happy feelings, soft caresses.

Feeling your tongue linger there...

Then licking your way up from venus,

to my belly,

in between my breasts,

flitting licks up my neck

and pausing at my mouth.

Long deep kisses.

Not fucking.

Romance.

When these things happen,

I crave penetration.

I want you deep inside me,

in more ways than one.

But I am afraid,

I don't want to let just anyone in.

If it's just a romance, fine,

but don't lie!

I just want hot, wet, sex!

Hard and fast

then soft and wet.

Caress me, possess me

bring me to ecstacy!

Crave me, enslave me.

Bring me down to my knees

so I can please you orally.

I want to taste you, to taste it.

To suction the erruption

deep in my throat

I want you to watch

as I trace my fingers down my throat.

Who knows what feelings

this will emote?

Is it hot,

way sexy...

Or does it make you want to cry?

To let loose a piercing scream

and not know why...

"Finger licking good"
00:45 Mar 04 2011
Times Read: 616
After long time spent

in mutual pleasing,

it came to this:

hand pressed down,

on warm flesh just above

the pubic crest

to meet the upward pressure

from the finger pad below.

Soft pad pressing slowly up and down

round and round

side to side,

a wonderful glide.

Barth and Skene

eased the slide.

Time went by,

patience, patience.

Finger moving

up and down

round and round

side to side

a wonderful glide.

Then frozen in muscular tension

she lapsed into

timeless time

spaceless space. Sweet liquid smeared on

beautiful flesh, and I licked her clean.

REAL VAMPIRES LOVE VAMPIRE RAVE
Vampire Rave is a member of
Page generated in 0.0959 seconds.