Fresh Princess of VR
11:29 Sep 26 2019
Times Read: 494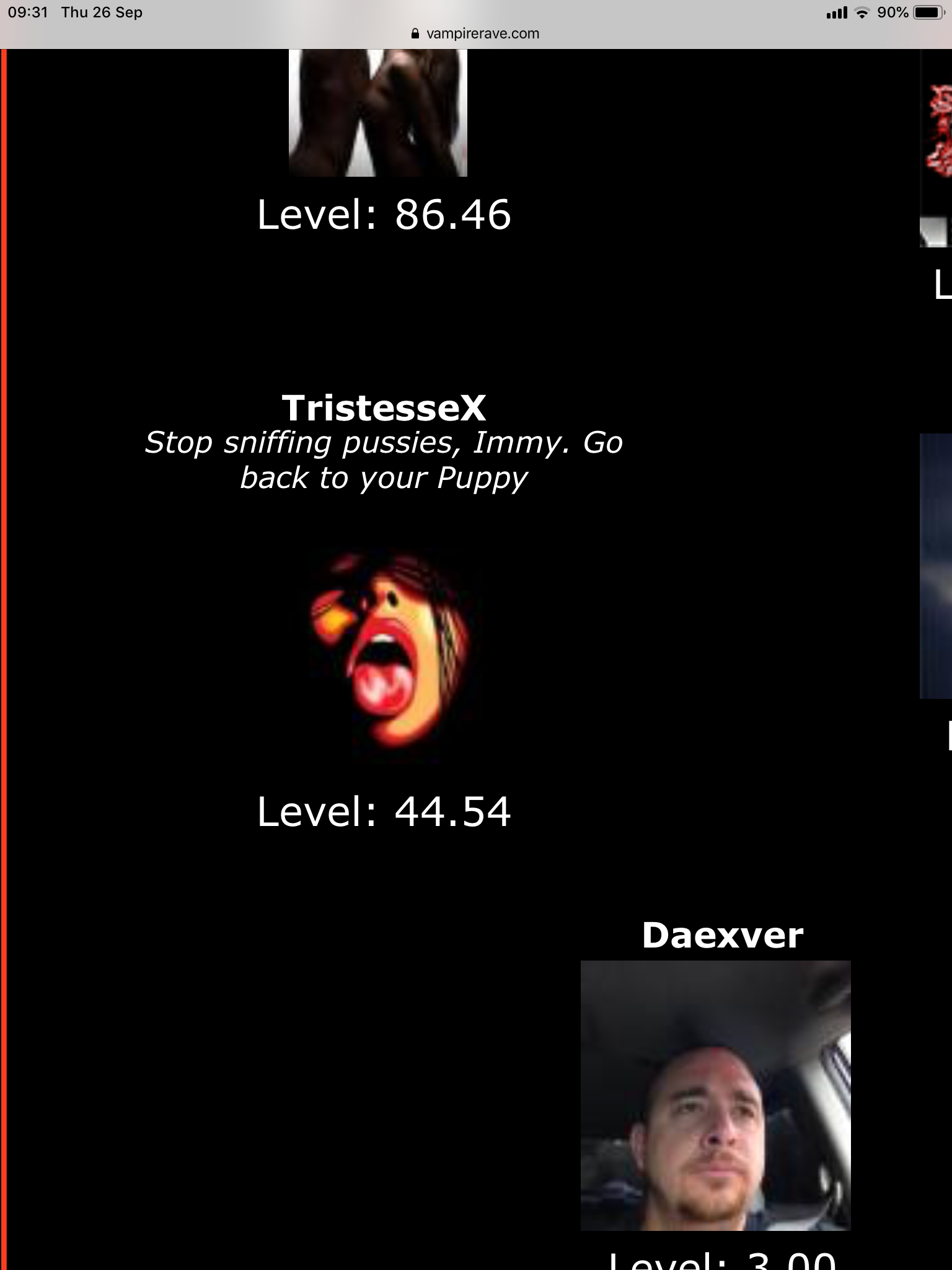 Now this is a story all about how
Her life got flipped turned upside down
and I'd like to take a minute just sit right there
I'll tell you how she become the princess of a Site called VR
Nooowwwww her name is Tristesse and she was born and raised...to be a terrible person full of rage. She think's people want her e-husband and gets real jealous...when oh no her e-husband gives honour to another woman.
Now you can imagine my shock and my surprise when she goes from not wanting any drama to causing drama again.
She'll sit on her throne and say "Oh I'm the victim....why oh why are people being so mean to me" and then we'll all say because your a dumpster fire of a person who just wants to cause conflict.
She'll call people racists day after day, she'll bitch whine and complain.
So I'll end this tale.....right here....of the Fresh Princess....of VR.