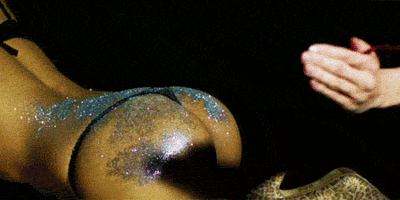 THIS JOURNAL IS ON 246 FAVORITE JOURNAL LISTS
Honor: 13 [ Give / Take ]













6 entries this month


Morri finally found a fortune that makes sense...

05:10 Jul 30 2007
Times Read: 1,008

So I was thinking.. if I had sex with someone, and then they revealed to me afterwards that they weren't actually human, but a very life-like cyborg... how would I feel about that?
Would that be as devistating as finding out.. she was once a man?
Hmmm....
Always something...
03:47 Jul 26 2007
Times Read: 1,017
...I always have a million ideas swimming around in my head.


Deciding to enact one of them.. is often.. a painstaking task of sorting them all out and finding the really good ideas.


*sigh*


I need coffee this morning...
14:44 Jul 12 2007
Times Read: 1,036
...it's brewing. Off to a late start this morning with brewing coffee - woke up to phone calls and got too busy too early to brew it before.


I need it too.


Been avoiding it lately. But this morning... something is dragging me down. I have no energy. I have aches all over.


I feel like curling up into a ball in the closet, closing the door, turning off the light... and never coming out.


Is it that bad? It can't be that bad... it just feels that way.


It will pass.. right? It has before...


Is it me? It is me, isn't it? It always has been. With everything I've learned and experienced in life, why can't I enact the changes that will... change me?


My life tends to change in a moment... and I haven't been able to change me in three decades. And then it's this... every time. I still struggle and can't figure out why.


When I've taught sales training I always tried to impress upon my trainees the importance of maintaining a balance... don't get to high over your successes.. don't get too low over your failures. And don't take anything a customer says personally....


...but I've never been able to apply that to my life...


This is going to be a long day...
I feel obligated...
01:34 Jul 06 2007
Times Read: 1,047
...almost as if it is my duty to entertain people here.


Everyone on my favorite journal's list comes up with such entertaining entries... I feel... like I'm slacking.


*sigh*
Ode to the incomplete entries...
14:57 Jul 02 2007
Times Read: 1,061
I actually meant to keep writing in that last one, but I didn't have the time yesterday...


...I've mentioned before, the notion that we can never go back. We have good times with friends throughout our life, and we can reminisce about those times... sometimes we might even try to recreate them and relive them, but it's never the same. It's never as good... it never has the same meaning.


But I have discovered the secret as to why that is...


...you want to know it?


You do, don't you?


Well... I'm not telling. I have to keep some of my discoveries to myself.


Lets just say.. it has less to do with time gone by and more to do with the people involved - including yourself.


We can never go back... it's true. I realize that. I have always known it.


But... it won't stop me from trying.


And now that I know the secret...
It's been a melancholy day...
00:52 Jul 02 2007
Times Read: 1,068
..don't have much more to say about it than that. After this weekend, how can anything else possibly seem... better? More fun?


Blah.. melancholy.


I sit and work and wait for a plane. Same routine, different day.. different airport. Knowing just a few hours down the road I had to leave behind a person, time and events that will forever impact my life.


Hopefully not for the last time. I truly hope not. Although it seems you can never go back and relive the same fun and happiness... I hope somehow, some day I will....
REAL VAMPIRES LOVE VAMPIRE RAVE
Vampire Rave is a member of
Page generated in 0.1543 seconds.