THIS JOURNAL IS ON 369 FAVORITE JOURNAL LISTS
Honor: 191 [ Give / Take ]











4 entries this month


Hang Me!

05:49 Mar 31 2011
Times Read: 917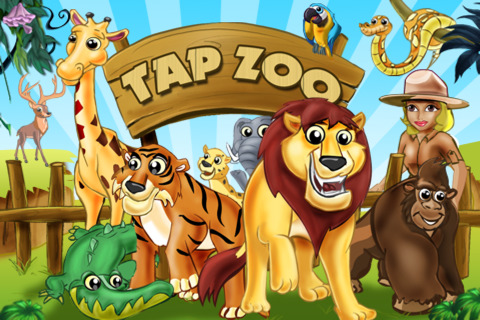 Two nights ago I had a text msg at around 4 in the morning. I crawled out of my blankie only to find a notification from Tap Zoo that my Zebra baby in the nursery was ready for collection. O.o A text notification from an iphone application at 4 in the bloody morning is choooo not right!
*punches pillow*


I cancelled the damn message and went back under the covers. Today, 2 days later ... on my way to work I was checking on my zoo ... and found out that my baby zebra was dying in the nursery! *gets watery eyes* I was left with no choice but to kill the baby and start nursing a new one ... I killed a baby zebra!!! Imma murderer! *throws self on bed and cries into pillow*


wait ... will you still get me a whittle black puppy called cookie? I promish to take care of it ...

Flower Power ...
15:54 Mar 23 2011
Times Read: 956


I haz da flower power ... don't mess wiz me!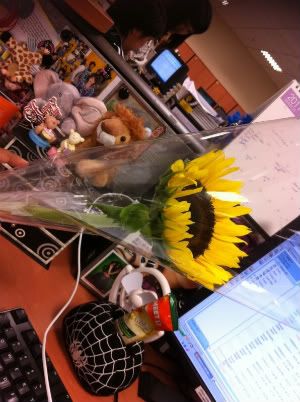 Today I walked into the office ... and to my sweet surprise there was this *points up* little thing waiting for me on my desk. A pretty sunflower! *smiles*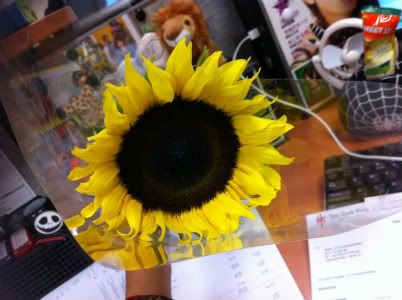 ... It was from one of my colleagues ...
*does the cookie dance* I haz a plower!!!

Pre Birthday Dinner at Emirada
15:03 Mar 23 2011
Times Read: 969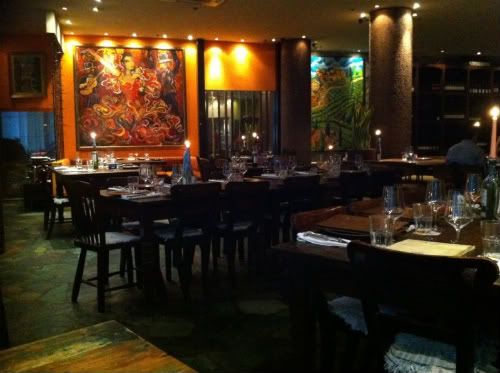 So the night before my birthday, one of girlfriends brought me to Esmirada for dinner. Esmirada is a cozy mediterranean restaurant and I had the best time ever!


Here are some pictures ... I managed to snap with my phone.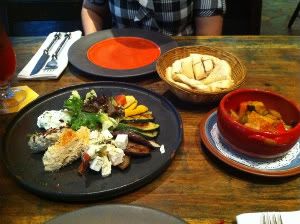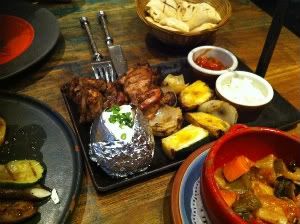 Mezze Platter

hoummus, baba ghanouj, marinated artichokes with olives and herbs, feta cheese

with sun dried tomatoes, green olives and herbs and yoghurt cheese served ...

Garlic Pita Bread

Chicken Kebabs

with special blend of Lebanese marinade ...

Ratatouille



The food was amazing! We both were giggling and messing around so much that I bet people thought we were drunk or something :)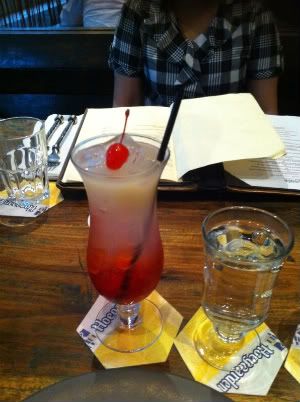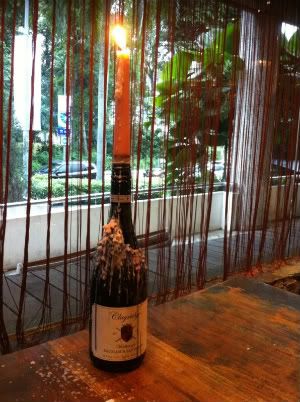 That's my friend's cocktail ... and my glass of water! lol ... looked like she was the one ready to party ... I found the candle-wine bottle stand very interesting ... it gave the setting a very romantic ambience ...

He makes me cry!
10:04 Mar 02 2011
Times Read: 1,006
Bryan Adams : Heaven : Live Acoustic Version

******


2011 and im still woofing it ...

made me smile ... after long horrible day ...

REAL VAMPIRES LOVE VAMPIRE RAVE
Vampire Rave is a member of
Page generated in 0.2902 seconds.