The Hieroglyphs of Egypt and History of Egypt

← Mentorships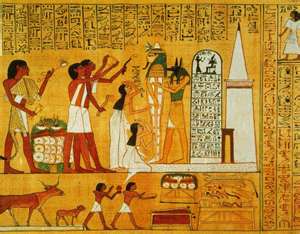 Mentor
dwaynemcgriff01
| | |
| --- | --- |
| Mentor Level: | 190.09 |
| Pupils: | 28 |
| Open Slots: | 82 |
| Mentorship Started: | Sep 20 2010 |
Here in the mentorship, I'm the mentor or in ancient Egypt I would have been called a pharaoh. This mentorship will not tolerate any drama. Here within this mentorship, we will get along with each other. I want it to feel like a family in the mentorship. Myself and staff in the mentorship will communicate and make sure there is no drama. And I as the Mentor Master will make all the final decisions here in the mentorship. Within this mentorship, you are going to learn about the hieroglyphs of ancient Egypt and the history of Egypt that I have studied for a long time. I made this Mentorship so that everyone can learn about the hieroglyphs and the history of Egypt that I spent so long to understand, and have a nice and peaceful place where people can talk about the hieroglyphs and others things. Another thing, this will be a place where you can chat about anything or ask the Administrators of the mentorship. A lot of the Administrators of this mentorship are Administrators in my coven or Assistant Coven Masters on different accounts you might know of, in other covens. If interested in joining this Mentorship, please contact the following Administrators. :Mentor Master: dwaynemcgriff01 :Assistant Mentor Masters:
REAL VAMPIRES LOVE VAMPIRE RAVE
Vampire Rave is a member of
Page generated in 0.052 seconds.