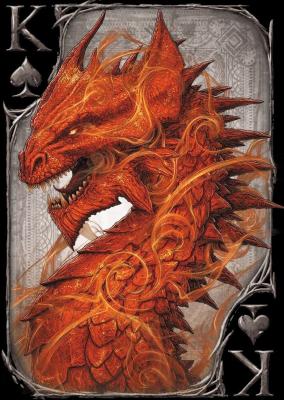 Honor: 80 [ Give / Take ]







o u t s i d e - m y - c a s t l e
Dragonrouge and Vampire Rave

I am on Vampire Rave because it stimulates me to find out more about the myth and by that keeping it alive... but dead.
My activity here is intense and my priorities are:


- adding items to the VR database
- administrating The Coven Of The Forbidden Fruits
- taking care of Transilvanian Dark Romanticism
- looking after the Miskatonic University in the Sci-Fi section
- contributing to the Dragon Order
- posting in my journal



As you can see on the Transilvanian Dark Romanticism pages I am enthusiastic about the traditional image of the vampire.What is myth and fiction has to remain like that.





My journal



Like every journal on VR mine is split in five sections:

Personal Entries - misc
My POEms - poems written by myself
MuSick - music and movies (my recommendations)
V-Empire - vampire related/Dragon Order related(excluding vampire tales)
Tell-Tale - where you can read short stories (mostly strange classical literature - including vampire tales)





Vampire Rave friends




I have a lot of close friends on this site and I tend to respond to them as often as I can.
I don`t add on my friends list persons I don`t know well enough, because by adding hundreds of profiles, the utility of this Vampire Rave feature would be lost. I don`t add profiles on the friends list just to stimulate them to add me too, so I can increase my level.I have a comfortably high VR level.
If you like to send me messages or just to see when I am online is ok to add me on your friends list or stalk me.In fact, the system allows you to do it without asking for my permission.

If I am online and I don`t respond immediately that means I am probably very busy.Usually I am, so please do not be offended and be patient.






Vampire Rave rating system




I don`t believe in fair ratings. Ratings are subjective and they are a way of having more fun on VR.
I usually look over the profiles and watch the images. If they are on my taste I read the information too.
I usually rate 10 or 9. There are enough people who use all the numbers on VR. Sometimes, if I don`t like a profile, I don`t rate it.
I like to re-rate profiles and visit them again.





Are you a vampire?




Yes, if you perceive that as a metaphor.
I don`t drink blood and I don`t suck energy from creatures.I am skeptical about the modern concepts of so called "sanguinarian" and "psychic" vampires. There are energies hard to perceived by our five known senses, but they are even harder to manipulate.




*****************************************************



Total Pictures: 18


Click on a thumbnail to expand.


| | |
| --- | --- |
| Last Updated: | Oct 15, 2017 |
| Times Viewed: | 10,480 |
---
| | |
| --- | --- |
| Times Rated: | 1699 |
| Rating: | 9.949 |
Rate this Portfolio
---
hannahrose
11:10
Jul 07, 2020

sippa
06:49
Jul 07, 2020

MorningStarAldan
13:39
Jul 05, 2020
[
All Comments
]
REAL VAMPIRES LOVE VAMPIRE RAVE
Vampire Rave is a member of
Page generated in 0.0782 seconds.