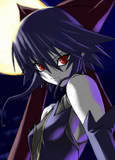 Honor: 0 [ Give / Take ]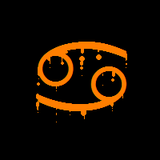 I won't give you a physical description of me, that would be boring. Instead, I can tell you how I am interested in the power of the mind, the processes involved in learning, and the acquisition of knowledge. Perhaps you care about none of that though and I should say whatever it is that comes to mind, right here, right now...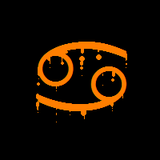 I came to VR as we all do, searching for...what? - I have no idea what I was searching for, but now that I have found something to keep me here, I can tell you why I stay...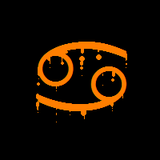 I used to dream about meeting interesting people from all over the world but I could never as a child comprehend how that would come to be as I lived on a small island on the NW coast of Scotland. Of course that was me as a child. Years later as I go through life, I find that I have indeed met interesting people from all over the world, and some of the most interesting are people I speak to here on VR.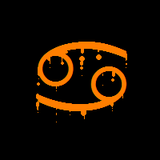 I love creativity and genius, and crave intelligent interactions. I get all of that here.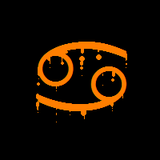 I love observing human behaviour and finding out what makes folk 'tick'. It should not surprise you then to find out that drama amuses me. I don't get involved in silly squabbles, I'd much rather conserve my energy for saving the world from extinction than argue over the internet.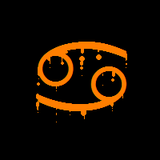 I appreciate honesty and courage in telling the truth. The world would never have survived if someone hadn't made rules and so I follow the rules. That doesn't mean I always like being told what to do but can you imagine how chaotic it would be if we all did as we pleased?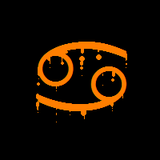 Hardly anyone reads profiles or portfolios but if you happen to read this, please do leave whatever rate you like. I won't complain after all, this is not my real life. I do switch off now and then to go save the world. Perhaps I will add more photos of myself here one day but for now, I am happy to leave this as it is. Use your imagination.





What I will do instead is show you where I live...These are some of my favourite places...I'm not a good photographer by any stretch of the imagination but I liked how these turned out, and I've put them here rather than uploading them because I wanted to leave proper descriptions.








Christmas 2009 at my parents' house.










Christmas 2010 at my parent's house.










Christmas 2010. This is the Lews Castle in the town where I live. Yeah there is moisture on the lens but I kinda like how it looks. It was taken around 11am during a fierce blizzard, there was hardly any light all that day.








This is the walk up to the Castle and where I go to college...and its my favourite walk... You can just see the side of the Castle coming into view..this picture looks across to the town (on the left) and towards the Scottish mainland (straight ahead).








...my favourite walk again and its lovely on a sunny day, to walk through the dappled shade of the trees, which makes everything have a green tint...








...and on the same walk there's this little bridge...its much deeper than it looks to the bottom, I'd estimate a 30-40ft drop.








Taken from the back of my house...and just a little further along...this is looking towards the Scottish mainland...the town is to the far right...








...and...this is a view of my town - where the ferry berths is to the left, and the Castle overlooks the bay and the shops...and I can't say its bigger than it looks because its not.








...Sunset, taken from the front of my house...this is the way I walk into the town...the Castle is just out of view, but the hill to the far right is where it sits...








...just along from there, to the left...this is where I love to sit and contemplate with a good malt whiskey. There is simply nothing better.





I wish I could convey just how peaceful it is where I live, but you will just have to come and see for yourself one day.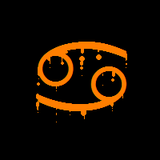 Total Pictures: 29


Click on a thumbnail to expand.


| | |
| --- | --- |
| Last Updated: | Nov 02, 2012 |
| Times Viewed: | 6,420 |
---
| | |
| --- | --- |
| Times Rated: | 552 |
| Rating: | 9.923 |
Rate this Portfolio
---

MistressofChains
23:50
Jan 18, 2023

Deedrah
03:23
Oct 28, 2021

captainglobehead
01:58
Sep 13, 2021
Very pleased to meet you. Feel free to drop by or write any time. We're open all night...
[
All Comments
]
REAL VAMPIRES LOVE VAMPIRE RAVE
Vampire Rave is a member of
Page generated in 0.0723 seconds.