La Tua Cantante.
Set at 09:22 on March 17, 2010

Quote:

Tell me when you hear my heart stop, there's a possibility I wouldn't know.


Hello, my Vampire name is Alice Rosalie. I have a human name, if you'd like to know it, ask me. I am tall and slender with spikey black hair and blue eyes. I am 29 and I am a Scorpio, born on Halloween.

I live in Edinburgh in Scotland and have Danish heritage on my Father's side. I am very proud of my mixed heritage.

I have a wonderful boyfriend whom I live with and is my true equal. I love him and am thankful for him coming into my life. He makes it more beautiful every day.

I love to make new friends and to see the beauty in things. I enjoy collecting books, music and vampire related items. I love being creative with words and listening to wonderful music. I am a writer and adore the arts. I am a passionate being when it comes to that which I love but also that which I hate, ha! And yes, I like The Twilight Saga - as well as many other Vampire stories, so before I get any hatred about this, think about why it bothers you so much. We all like what we want, surely?

I don't believe in any God or have any religious beliefs at all. I do, however, believe that there is good and evil in everyone and it's up to the individual how they conduct themselves. My Vampire name was created for this reason.

I have returned here after almost a year. I had to abandon my profile as I had some awful personal tragedy. However, things are better now and because of some great news, I feel things are on the up.

I will never be negative to another user, so I would appreciate no negativity on my page. I believe that we, as creatures of the dark world, should respect each other. Regardless of your vampire needs, wants or reasons for visiting here, you should respect mine and I will yours.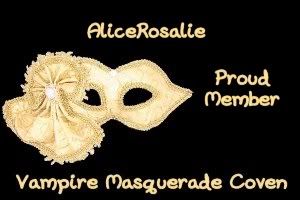 Music I Love:

The Killers
Muse
Paramore
Florence & The Machine
Placebo
Lady GaGa
Rihanna
Yeah Yeah Yeahs
Joy Division
The Cure
New Order
The Smiths
Depeche Mode
Stereophonics
Maximo Park
Paolo Nutini
White Lies
Noisettes

Books I Adore:

The Woman In Black
Dracula
Frankenstein
Gargoyle
Twilight
New Moon
Eclipse
Breaking Dawn
The Host
Violin
Interview With A Vampire
Queen Of The Damned
The Little Stranger
Romeo & Juliet
Wuthering Heights
A Picture Of Dorian Gray
The Road
The Man In The Picture
The Mist In The Mirror
The House of Night Series
The True Blood Series
The Winter Ghosts
Tipping The Velvet
The Lovely Bones
Macbeth
King Lear
The Time Traveler's Wife
The Blood Detective
The LOTR
The Hobbit


Films I Like:

Twilight
New Moon
Eclipse
Bram Stocker's Dracula
Interview With A Vampire
The Corpse Bride
The Nightmare Before Christmas
Sleepy Hollow
Sweeney Todd
Edward Scissorhands
What Lies Beneath
The Craft
Control
Mean Girls
The Little Mermaid
Dorian Gray
Beetlejuice
Rosemary's Baby
Little Miss Sunshine
Sliding Doors
Velvet Goldmine
(500) Days of Summer
The LOTR


TV Shows I Enjoy:

Criminal Minds
Doctor Who
Heroes
Being Human


Things I Hate:

Homophobia
Racism
Sexism
Liars
Cheaters
Ignorance
Fake people
People who judge me because I am a Twi-Hard
People who don't read
Werewolves
Drama spreaders
Guys/girls who stop being my friend when they find out I have a partner






My Radiant Alliance:



My Beautiful Coven:



My Protector:


Breaking Dawn and Breaking Dawn Movie



Twilight and Eclipse Movie



Which Twilight Girl Are You?

Alice
You are very bubbly. You are always on top of the latest trends. You are easy to talk to and love being with your friends. Sometimes people can get a little annoyed by your personality, but they still love you.
How do you compare?
Take this test! | Tests from Testriffic
What is you ideal Twilight man

Carlisle
You want someone that can take care of you and that you want someone to make you happy and grow old together!
How do you compare?
Take this test! | Tests from Testriffic
What kind of vampire are you?

Vegetarian
Unlike most vampires, you remember what it is like to be human. You are VERY strong. Especially since you can resist human blood. You are charismatic and you give off a sense of leadership. Sure, you may not enjoy your lunch very much, but it keeps you going which might explain why you have such a strong will. You know how to control yourself and to make others not afraid of you. As most people would say, your one of the 'good' ones.
How do you compare?
Take this test! | Tests from Testriffic
You are The Moon
Hope, expectation, Bright promises.
The Moon is a card of magic and mystery - when prominent you know that nothing is as it seems, particularly when it concerns relationships. All logic is thrown out the window.
The Moon is all about visions and illusions, madness, genius and poetry. This is a card that has to do with sleep, and so with both dreams and nightmares. It is a scary card in that it warns that there might be hidden enemies, tricks and falsehoods. But it should also be remembered that this is a card of great creativity, of powerful magic, primal feelings and intuition. You may be going through a time of emotional and mental trial; if you have any past mental problems, you must be vigilant in taking your medication but avoid drugs or alcohol, as abuse of either will cause them irreparable damage. This time however, can also result in great creativity, psychic powers, visions and insight. You can and should trust your intuition.
What Tarot Card are You?
Take the Test to Find Out.
What Mythical Creature Are you?

Vampire
You can be very powerful, hungry and obviously a night person. You're incredibly sexy, confident and smart. Your almost always the dominant one, or secretly wish to be.
Physically strong and captivating you sometimes use it to your advantage in the wrong ways.
You can use people for what they can give you, and you don't always care if you hurt someone. You're a little selfish, and love a little bit of revenge. You are very beautiful and no one would ever forget you.

How do you compare?
Take this test! | Tests from Testriffic

Artistic and maybe even a bit shallow, you belong to the clan of the Toredor. You have a keen eye for pretty things. The embrace is looked on as perserving all beautiful things for eternity. You are the sensual vampires that you hear people talk about that seduce to get what they want. This clan is the one thought of as being the spoiled sort who want to get what they want. However, you usually work right under the ventrue clan as they try to carry out their plans.


which of draculas brides are you?

You got Aleera
you got the red headed vampire of the group.Second in command you love to talk about how your going to kill some one or take revenge on them
How do you compare?
Take this test! | Tests from Testriffic
What Vampire Clan Do You Belong To?



Vampire, werewolf or human?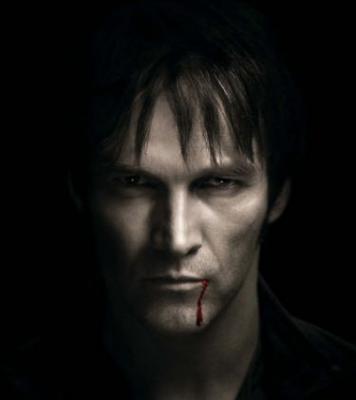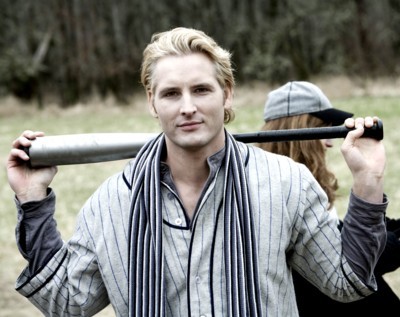 | | |
| --- | --- |
| Member Since: | Oct 06, 2009 |
| Last Login: | Sep 04, 2013 |
| Times Viewed: | 6,649 |
---
| | |
| --- | --- |
| Times Rated: | 466 |
| Rating: | 9.532 |
Rate this profile


---

Amaranthine
22:04
Oct 24, 2020
Earthgrinder
04:05
Mar 17, 2020

NikkiAidyn
14:41
Jan 18, 2020


You have been visited and rated fairly by Baronial Sire NikkiAidyn. Feel free to stop by my profile... All adds, rates, and favors are returned.


Enjoy the darkness.
[
All Comments
]
REAL VAMPIRES LOVE VAMPIRE RAVE
Vampire Rave is a member of
Page generated in 0.1566 seconds.