New Journals :) Thanks to all the ppl who constantly read my journal=)
Set at 01:08 on April 28, 2011

Quote:

"Trust your heart and you will never regret....unless you're betrayed by your heart itself"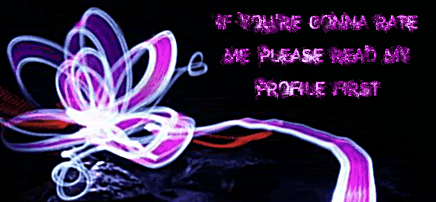 I am a proud member of The Coven Of Midnight Shadows and of The Alliance The Fallen Angel. I am a Level, Message, News, and Forum Master in my Coven, earning my way to Assistant and I love them like family.





My name is Amber and I am a rock 'n' roll chick raised in Hillbilly Hell. I have green eyes, red hair and freckles. I am about 5' 1'' to 5' 3" I am really bad at remembering that crap.
I am a happy and hyper person but i have extremely stong opinions. I love to chat and meet new people.




Single because of guyz not knowing how to keep it in one place and having to go to other girls constantly so ust because someone is single doesnt mean that they are open season so if u r just gonna hit on me i would rather you not message me. I love havin new friends so if you want a good friend feel more than free to add/message me

This is true about me



I really dont like stupid people. I have no tollerance for stupidity what so ever.





Heres my protection stamp all my FRIENDS are welcome to use it. Use common sense, please, if you are not my friend please dont use it.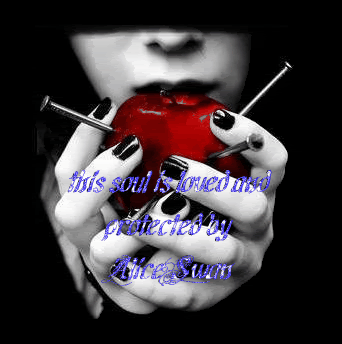 I love all things rock and roll. Without music life would be an empty pit as would we.
My favorite bands:

Avenged Sevenfold

Evanescence

Framing Hanely

Within Temptation

FOB

Marilyn Manson

Trapt

Metallica

Nickelback

Hinder

Seether

Flyleaf

Paramore





I play the Violin, the Viola, the piano, and the drums. I am trying to learn the Flute and the Clarinet but it isnt working out to well.




I am currently confused as to what my religion is so please dont ask or judge.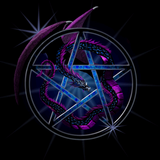 I love animals so much. They are one of my passions so if you think they are just vermin or you think it is ok to hurt them you dont even have to bother messaging me.





I am sorry if my name screams Twilight. I like Twilight like every other romatic movie but this one just has a vampire twist. Not that big. My Bestie made my profile and I didnt tell her what name to put here and so I am stuck with it. Watch Queen of the Damned. Another love story in a way... Just better.





"Why live life to the fullest when you will miss out on the small things in life"




EMO IS A MENTAL STATE NOT A FASHION STATEMENT
I am so sick of people going around with tight pants and died hair saying their Emo when they are just posers.





Spit take...
"92% of American teens today would die if Abercrombie & Fitch said it wasnt cool to breathe anymore. If youre part of the 8% that would be laughing their butts off, put this in your profile."
Sad thing is I do believe that





I believe in the rights of gay and lesbians. Just because some people have a different lifestyle doesnt meant that they should be discriminated against. You would think after all the deaths hatred has caused we would learn by now.





I am a very protective person and if anyone sees my protection stamp on a profile I will protect that person with all I have.





These are some people that are very important to me so I wouldnt mess with them:

1. EsmeSwan07-my bestie in the real world. Love her with all my being

2. DefiantxXxAngel-A sissy who is there whenever u need a laugh or help plannin revenge ;)

3. theweed- a best friend and a great bf altho we r just friends and if anyone hurts him i will kill u

4. CrimsonShadowFox/CrimsonShadowWolf- Another sissy who is great at plannin revenge. Hurt her and i hurt u

5. BringMeToLife101-An amazin girl who has great music taste

6. emoboy16- a great guy who is single. so girls who arent fakes or play games...get at em ;)

7. SamaraMorgan- a friend i havent talked to in a while but is still protected by me :)

8. pain- a beastly dude

9.WEBENEATH- the coolest dude ever!

10. Members of The Coven Of Midnight Shadows- all are my family and i will protect so i warn u not to mess with them if u know whats good for u





If there is something I forgot to cover you can message me to talk I love meeting new people.

If i forgot to mention something it is probably in here: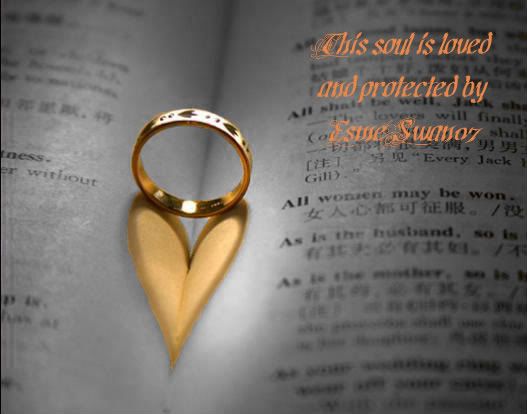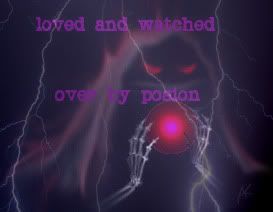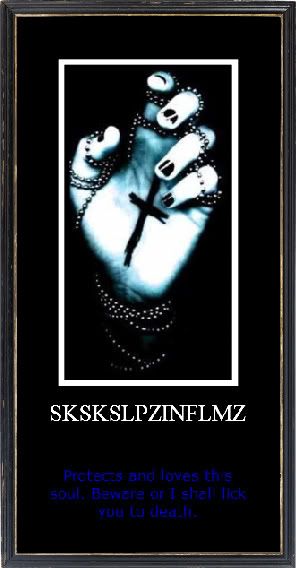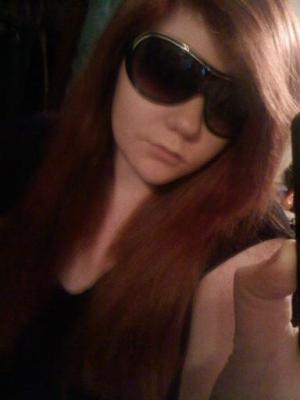 | | |
| --- | --- |
| Member Since: | Apr 03, 2009 |
| Last Login: | May 01, 2011 |
| Times Viewed: | 5,947 |
---
| | |
| --- | --- |
| Times Rated: | 398 |
| Rating: | 9.766 |
Rate this profile


---

ReaperSoulMate
18:25
Nov 14, 2020
Earthgrinder
03:43
Dec 28, 2019

NikkiAidyn
16:15
Dec 18, 2019


You have been visited and rated fairly by Baronial Sire NikkiAidyn. Feel free to stop by my profile... All adds, rates, and favors are returned.


Enjoy the darkness.
[
All Comments
]
REAL VAMPIRES LOVE VAMPIRE RAVE
Vampire Rave is a member of
Page generated in 0.1766 seconds.