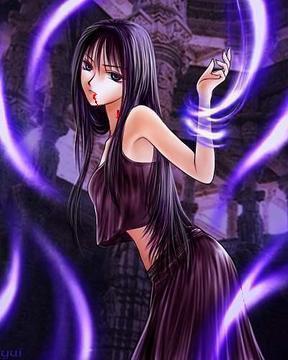 | | | |
| --- | --- | --- |
| | | |

Websites
Quote:

And I tought I was the one who learnt that demons have angel faces and angels do not exist....
WELCOME TO MY WORLD ..
Look in your heart, imagine the perfect woman and then remember I am exactly the opposite... Eyes of a snake, claws of a cat and the soul of a beast... Angel looks and demon heart, try to touch me and the fires of hell will burn you inside out, try to love me and death is what you'll beg...
Approach me with confidence because between life and death.. I will always take life.. other people's life... No one can destroy the frozen walls I built around my soul to hide it from all... So when I ask myself what is more beautiful than what man created... only one thing goes through my mind... the sweet, perfect nothing.. the sweet, perfect... me....
.
WRITTEN IN BLOOD
My name is no more important than the life of a rock... So for everybody who wants to know I'm just Alley Cat or Cat... I'm mean, I'm witty yet everybody thinks I'm cute... I'm too young to cry, but too old to smile... I am who I am and I can't describe that in useless words...
"Knowledge is the power of the mind, wisdom is the power of the soul."
I have no hobbies and I'm not a big fan of company... The thing I enjoy most is making powerful people feel miserable... So.... if that means I'm antisocial then so be it....
"The right to express our thoughts means something only if we are able to have thoughts of our own."
Things I don't like.... Now this is easy.... HUMANS.... there are a few exceptions to this rule... but they are too few to be mentioned... Oh yeah... and I also don't like sweets....
"Obstacles are those frightful things you see when you take your eyes off your goal."
When it comes to things I like it's really easy... cats, vampires and music... Cats help me feel, vampires help me think and music helps me deal with life...
I also enjoy observing humans interacting with each other... it's easier to control them when u know exactly what they want or need...
"Some people are always grumbling because roses have thorns. I am thankful that thorns have roses."
I've been living in this God forgotten country forever and I find it rather amazing that nothing ever changes here.... True... there are some things worth seeing, but what happens after you see them?
"The optimist proclaims that we live in the best of all possible worlds, and the pessimist fears this is true."
Religion... well I'm an orthodox and as stupid as this might sound to some of you I do like to think God exists and I don't care if that's true or not...
Well I do wonder sometimes if there's heaven or hell... but to be honest... I don't really want to know... Right now heaven and hell seem really damn far away...
"God is a comedian, playing to an audience too afraid to laugh."
No 10x... I don't smoke... and I sure as hell don't take drugs... my life is already kinda fucked... I don't need them to mess it up even worse...
Drinks anyone?... Only when I'm with my friends... And I just love red wine...
I can't say I'm addicted to anything... maybe just power cause I love to be in control of everything... but that's not like a really bad thing, is it?
"Power will intoxicate the best hearts, as wine the strongest heads. No man is wise enough, nor good enough to be trusted with unlimited power."
The friends chapter... well I know a lot of people... and most of the people I know I can't stand so lets just skip this part here...
"Friendship is an arrangement by which we undertake to exchange small favors for big ones."
I do not believe in love, I never did and I never will. I can not believe in a feeling that does not last and besides that I like to keep my feet on the ground and my mind in control so love has no place in my world. I am though a big fan of lust.
"A mighty pain to love it is, and 'tis a pain that pain to miss; but of all the pains, the greatest pain is to love, but love in vain."
I really enjoy watching cartoons, anime and reading manga.... They make me forget about the stuff around me.... except that.... from my point of view.. TV is useless....
"The most wasted day is that in which we have not laughed."
Somehow, along the way my life became almost purrfect. I have everything a cat could want and I have my friends. The only thing that does not fit in this beautiful picture is me cause I take life as a joke and truth as an illusion so 'Welcome my friends to my world'...
| | |
| --- | --- |
| Member Since: | Sep 25, 2005 |
| Last Login: | Feb 13, 2010 |
| Times Viewed: | 10,234 |
---
| | |
| --- | --- |
| Times Rated: | 718 |
| Rating: | 9.355 |
Rate this profile


---

NikkiAidyn
22:12
Oct 02, 2021
Earthgrinder
00:17
May 09, 2020

Crowscat
13:58
Jan 11, 2020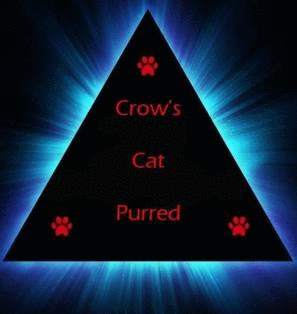 [
All Comments
]
REAL VAMPIRES LOVE VAMPIRE RAVE
Vampire Rave is a member of
Page generated in 0.0627 seconds.