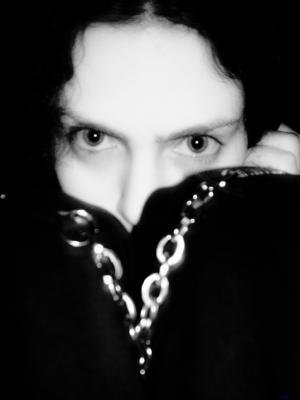 | | | |
| --- | --- | --- |
| | | |

Quote:

"look down on me you will see a fool, look up at me and you will see your lord, look straight at me you will see yourself"-Charles Manson

"Man is just another animal, sometimes better more often worse than those that walk on all fours, who, because of his "divine and intellectual development" has become the most vicious animal of them all!"






*Psychology*
Political Science
Egyptology
Mythology
Philosophy
Religious theology(it serves it's purpose)
Debating
*Photography*
The Occult
Attempting to comprehend the minds of serial killers
Sadomasochism(research not practice)
Hellsing
Vampire Hunter D
Flash Animation
Reading
Most things WW2 related
PC games
Comic Books






Marilyn Manson
Bill Maher
Gore Vidal
Trent Reznor
Stephen King
John Waters
Anthony Hopkins
Tori Amos
Chris Matthews
Aleister Crowley
Friedrich Nietzsche
Maynard James Keenan
Anton Szandor LaVey




*Music*
Garbage(old)
**Marilyn Manson**
Marilyn Manson and The Spooky Kids
Nine Inch Nails
The Birthday Massacre
Tool
Type O Negative
Tori Amos





The Devil's Rain
Apt Pupil
American Beauty
American Psycho
Joshua
Alpha Dog
Catch Me If You Can
Mean Creek
The air I breathe
Chapter 27
Re-Cycle
Edmond
Empty Mirror
At Rivers Edge
sleuth
Sling Blade
The Mudge Boy
The Shining
Red Dragon
Phenomena
Mulholland Drive
Donnie Darko
Crash
Half Baked
Titus
The Island
The Jacket
Jacobs Ladder
Sin City
Sleepy Hollow
An American Werewolf In Paris
Silver Bullet
Wolf
Ginger Snaps
Bram Stoker's Dracula
To Kill A Mockingbird
Party Monster
Spawn
Seven
Strangeland
Wolf Creek
The Machinist
Dark Water(Japanese version)
The Human Stain
The Silence Of The Lambs
Kalifornia
Casualties
Heavenly Creatures
Welcome To The Dollhouse
passion in the desert
the heart is deceitful above all things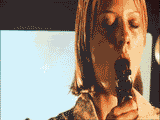 �Every religion in the world that has destroyed people is based on love�

-Anton LaVey







my loyalties rest with few
I forgive, but I do not forget. To forget is to ask to be subjected to the same mistreatment again
I try to be a realist
I am a cross between a pragmatic or (apathetic) agnostic and an agnostic atheist(it exists look it up) and I guess you could say with a little bit of humanism thrown in. Which basically means all the satanic philosophy without the ritual.
This all seems vapid and broody, I apologize. It's just that VR vibe I guess.








"Thou shalt not kill out of anger,lust or evil. Yet to protect that which is important

�self, family,liberty�

kill swiftly and without mercy.
If thou art not willing to do this, ye shall lose all that matters to thee."

I am therefore I hate




"Subjugate thyself not to god nor man, for subjugation knows no honor.

Why should the father wish his children to kneel in fear before him?

better to die free than to live as sheep."





YIM:Ask
MSN:hatetothesheep88@hotmail.com






"A casual stroll through the lunatic asylum shows that faith does not prove anything."
-Friedrich Nietzsche



"Is adult entertainment killing our children or is killing our children entertaining our adults?"-MM.

| | |
| --- | --- |
| Member Since: | Mar 16, 2006 |
| Last Login: | Sep 08, 2011 |
| Times Viewed: | 16,115 |
---
| | |
| --- | --- |
| Times Rated: | 994 |
| Rating: | 9.51 |
Rate this profile


---
Earthgrinder
03:19
Apr 12, 2020

Crowscat
05:44
Nov 03, 2019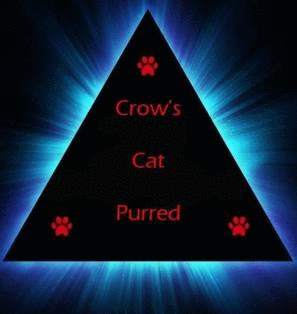 markus666
19:59
Jun 07, 2019
[
All Comments
]
REAL VAMPIRES LOVE VAMPIRE RAVE
Vampire Rave is a member of
Page generated in 0.165 seconds.