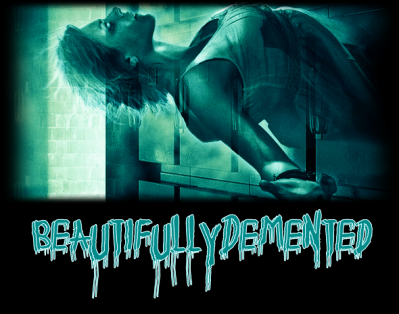 WHAT BEAUTIFULLYDEMENTED IS DOING
Websites
Quote:

I am demented, not crazy. They are not the same. Or are they? An utter departure from rational thoughts. Remembering self but not intuitive thought processes. Forgetting experiential self. A state of incoherence. Permanent stream-of-consciousness that resonates only within. Sinister, twisted, and macabre. Not your grandmother's dementia. No, not that kind of affliction. Not an illness that selects the innocent. The kind of sickness that is percolated, not frequently emulated. From deep inside, a darkness that refuses to hide. Its needle teeth, sharpened to rend your flesh. Possibly indelicate to savor your blood. Dripping like honey, sweet nourishment for my soul. Watching you lose control. Realizing you are as hard as coal. You will never change, forever estranged. Destined to be alone, your heart as cold as stone.


Beautiful girl, hollow soul, thriving on your emotional downfall. Skin like porcelain, skin he will never touch again. Piercing eyes, the kind that mask lies. Crimson hair hints at a temper set to flare. But her heart was not always jaded. She used to find joy in small things until you gave her that fucking ring. Now filled with rage and unforgiveness, a bitter pill that will only kill. That sweet release when his head becomes her centerpiece. Destined to be alone, her heart as cold as stone.


Knot in my chest. Struggle between subconscious and conscious; the genesis of my unraveling. The immense weight, as good and evil fight for my soul. I fall asleep with it. I awaken with it. No peace to be found. No repose for my soul. Tortured. Affected with madness. Disturbed. Mad. Unbalanced. Unhinged. Do you feel the isolation? The cold anonymity of this place? Destined to be alone, my heart as cold as stone.



I have a confession. Yet I am not ready to confess. My silence fills your ears, your lungs. Putting you on edge as I enjoy your divine torment. Truth or sarcasm? You have seen my dark side or so you think as I lie in wait. Oh darling, do not anticipate. You have seen my coarse fringes or so you think as I diffuse hate.


How long can I keep the facade? The happy face? Until I fall into disgrace? Life's a rubber band, how long can I stretch? Until I break down full of stress. What a fucking mess. How long can I hold back what I feel inside? How long will it be until I can no longer hide? Looking calm on the surface, while exploding inside. Behind the pretty face, lies a soul displaced.



I generally do not post many details about my personal life on my profiles. I invite you to get to know me and, as you do, you will learn more about me. I am also a private person and choose, very carefully, with whom I share my life. I am an introvert and I ordinarily find it hard to trust, especially people with whom I interact on a website. Most people who know me off the site or who know me on other profiles think I must be kidding when I tell them I am an introvert, however, I assure you, this is a true statement. If you asked someone who knows me fairly well offline to describe me, they'd probably use one or more of these words: outgoing, extroverted, and/or social. My job and hobbies have forced me outside of my comfort zone for long enough that I have become a situational extrovert. Yes, that is an actual thing. With my father working for Westinghouse in designing, building, and overseeing alternative power sources/resources, my family moved quite frequently, averaging a move every two years before my high school years. I will nervous sweat my way through a networking event or social function where I don't know many people because, despite my nerves, I appreciate these opportunities for the reason that I know they are good for me. But after the event is over, I come home and crash.


I have been a practicing attorney in the State of Alabama since 1999. For these more than 20 years, I owned my own, fairly successful family law-dedicated law firm. In 2015, I started to become progressively unhappy with the constant animosity that a family law practice engenders and I started to consider alternative careers. In 2017, I graduated from Dallas Theological Seminary with a Master's in Biblical Counseling. I was ordained and served one of Alabama's largest churches as a Small Groups and Pastoral Care director. I served in this capacity for 3 years before returning to the practice of law due to being appointed to represent a severely physically and mentally abused child as her guardian ad litem. Recently, I have again left the private practice of law and began working in risk management for one of the nation's largest law firms. People often ask me what this entails. Simply put, I keep lawyers from getting sued by identifying conflicts of interest.


I have been on VR for about 10 years now. I do not remember the exact details of how I came to find VR, I just know that I did and was immediately drawn to the site. Despite taking many breaks from logging in, I have always returned to the site. It is a place where I feel free to express myself in whatever way I so choose. Although the site has changed drastically over the time I have been a member, I still love it here; getting to express the darker sides of my personality without fear of judgment. Sometimes, I just need a break from my mainstream life.


Because my life off VR is of a very serious nature, you will find me to be quite silly, often joking. I am also quite perverse and have never met a dirty joke I did not like. Although I am extremely difficult to offend, I do have a few ground rules. I expect to be treated with respect. If you respect me, I will respect you. The converse is also true. If you disrespect me, expect to be disrespected in return. I do not put up with people's bullshit, whining, or drama. I am not kidding. I also live in the real world where there are no delusions. I am not a vampire or were-creature and cannot turn you, so please do not ask me to do so. I am also not here to edit or evaluate your profile, so please do not ask me to do this either. I come here in my free time for enjoyment and to talk to a few close friends that remain on the site. Please, do not flirt with me if you are in a relationship. I cannot stand cheaters. It is not cute or amusing and I consider that drama as well. Also, please do not message me and simply say "hi." I despise non-substantive messages.


My profiles of late are carrying a theme throughout. These themes represent different facets of my personality, things or stories that I enjoy, and graphics and color schemes that I find pleasing to the eye. I enjoy coding as an expression of my more creative side, which is one of the reasons that I have several profiles.


This profile was created to fit with the theme of my Coven, Letchworth, for which I am the proud Coven Mistress on my profile MalumInSe.


Please feel free to add me, add my journal, and/or stalk me. After all, we all need a little help with bonuses. Just message me so I can make sure to return the kind favor. Thanks for visiting my profile. I hope you enjoyed your stay.








My rating approach has changed over the years. I generally rate everyone who has at least attempted to do something to their profile, a 10. Not everyone is a coder by profession or has the equipment and software to elaborately code a profile. I always take that into consideration when I rate. I am also not a "revenge rater." If you give me a 5, but I like your profile, you will get a 10 from me. I hope that you will consider the time and effort that I put into this profile prior to rating it. Everything I have learned regarding coding and creating graphics is self-taught, with some occasional help from a few dear friends.


I feel that those who rate low due to some irrational, dreamt-up policy do so because they are truly unhappy people, throwing a tantrum because someone disturbed their King/Queen of VR crown. These childish, negative drama queens derive joy from irritating others by passing judgment on the creative works of others without considering the merit of the coding, graphics, or text of the profile. From dealing with children for years, I have found it best to ignore their tantrums and histrionics. But they will come. They always do. And I will take my 1. You are entitled to your opinion as I am entitled to mine. However, I recommend seeking counseling from a licensed psychotherapist; therapy is even available online now.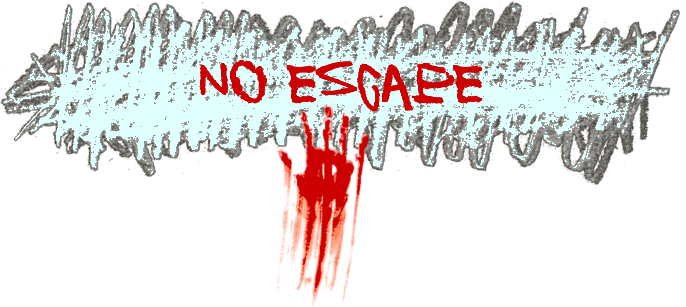 My Coven:




Our Alliance:





My Mentorship:



| | |
| --- | --- |
| Member Since: | Sep 11, 2021 |
| Last Login: | May 30, 2022 |
| Times Viewed: | 1,308 |
---
Rate this profile


---

WitchsMoon
03:10
Jun 18, 2022
awesome
ThanaNight
06:33
May 31, 2022
ShadowDollie
22:45
May 17, 2022
[
All Comments
]
NEWS



16:11:41
Jun 14 2021


I had to apply some security updates. I needed to take the site down for a few hours to complete everything. I did it in the middle of the night.. When hopefully, most of you wouldn't notice :)

More News...