BelleIsra
Belle ~ [běl] French, beautiful
Isra ~ Is·ra' [iz-ruh] Arabic, night traveler

Come... and travel with me....




Who I am...
My name is Mary, but on here, I answer not only to Mary, but Belle or Bella. When I first joined VR, I didn't know what to expect seeing that I am probably the least magickal or "gifted" among my friends or family, and not a vampire/lycan/wiccan/or a were-anything, etc. But being around it as well as a liking and wanting to learn more of all things dark/magickal/spiritual I found many on here very accepting. I grew up in a shamanistic background and according to traditions, now that I am no longer in my father's home, I can no longer "follow" it. But, I am open to all possibilities in this world of ours, so look forward to experiencing and seeing what there is allowed to us.
Who I was...
I was born in mid November, 32 years ago in a small refugee camp, in northern Thailand. My mother always said I was such in a rush to be borne, I came two months early. However, looking back as an adult, I think the gods knew I really was meant to be born under the Scorpio sign. :) [traits: Determined and forceful, Emotional and intuitive, Powerful and passionate, Exciting and magnetic... Jealous and resentful, Compulsive and obsessive, Secretive and obstinate ~ Um.. yea.. me to a T]
We moved to the USA when I was but four months old. We "landed" in New England. My father had a bad case of a wanderlust his whole life- we around moved a lot! But for the most part, it was mainly in New England, specifically Connecticut.
Moving a lot... I went to three high schools. The last one in Stevens Point, Wisconsin. After graduation, I moved to the Twin Cities (St. Paul, MN).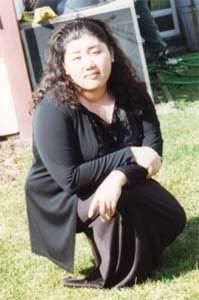 From there, I went to SCSU (St. Cloud State U) for 3 years, before leaving due to a family illness. However, no matter any plans to go back, something kept coming up...
Including a move to San Francsico. However, I only spent one summer there before another illness brought me back to Minnesota.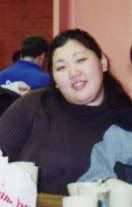 Who I will be...
Now, that is still to be determined I guess. I have many dreams and goals.. and with time I'm sure many of them will be achieved.
I am recently divorced... no regrets as in I find myself the happiest I've been in a long while. I am striving hard in becoming a better person, finish my dream of graduating college, getting healthier and just content with what may be thrown my way. But I do only wish him the best in all that he does, and that he remembers to not just settle for what is thrown at him but to want more and expect all he deserves.
*more to be added as time allows*