My coven Is-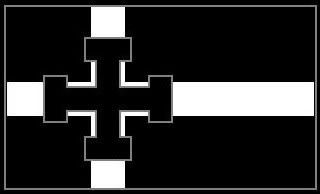 Bookietwo



I'm me, what more is there to say. I guess there is a lot more to say. I am very shy with new people, but once I open up I don't shut up. I may not always act like I am dark or deep, but I do have my moments. (Thay are fleeting, for the most part.) I am a Lady after all.

I do believe in Vampires, Were-animals, and (hold your hearts!) Angels. I believe that some fallen Angels are Vampires. If you can believe in one why not the other?

Thank you for rating me, If I have missed you on the flipside or send me a bite. I'm looking for friends, not on-line lovers. Been there, done that, not going back. Oh yeah, if you add me to your friends list, tell me too. Thanks!







I like all kinds of music, or I'll try it once. I like old Rock N' Roll Elvis is still the king with me. '80's rocker Billy Idol and Marc Bolan and T Rex are favs of mine. Bonnie Rait, Def Leppard and Christina share my playlists with John Anderson and Luke Bryan with a little of the Beach Boys tossed in for Flavor. I have tried ICP and some Death Metal but I prefer the older stuff.





I love to read. I am branching out from romance to mystery, but's it's baby steps. I love Vampire books. My faverite authers are Katie MacAlister, Kerrelyn Sparks, Maggie Shayne, Angela Knight, For the Mysterys Janet Evanovich-The Stephanie Plum series.
I have two children, Milo and Panther, my twin 15 lbs cats.




I love to go to the movies. I just saw 'The Game Plan' Excellent movie!! I love the Rock!! I just saw 'Enchanted" that is a good movie too.





My Protectors are ..........



Meet my little pet Sniffles, He's very frendly.
I just love this Picture!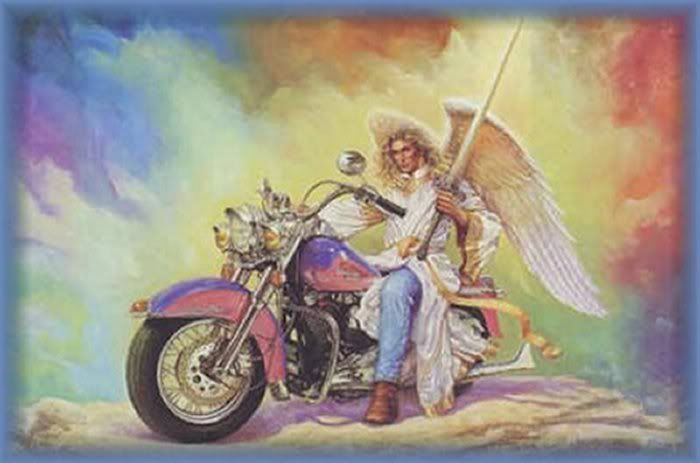 And This one, Sorry ladies, He's all Mine.




I wish, what did you think he was real too?



I have seen this on other profiles and thought I would add it to mine.


What is your name?:
Anna, But please dont call me that.

How old are you?:
A lady never tells

When is your Birthday?:
June 12

What is your zodiac sign?:
Gemini

Where were you born?:
In a room with a Doctor?

Where do you live now?:
My own little courner

What color eyes do you have?:
Blue

What color hair do you have?:
Blondish brown

How tall are you?:
5 foot 9

How much do you weigh?:
Again, A lady never tells

What is your race?:
White with a little of this and a bit of that

What is your worst fear?:
Spiders, snakes

Do you smoke?:
No

Do you drink?:
Sometimes

Do you cuss?:
I try not to, but I slip while driving

Are you evil?:
Not all the time ~.- * Wicked evil grin*

Do you believe that you can be possesed?:
Yes, Wal-mart has possesed me several times

Are you a paranoid person?:
No, why should I be...?

What is your favorite game?:
Runescape

What is your favorite movie?:
Grease 1,2; A Thing Called Love;
Wing Commander; Starwars 1-6;
Smokey and The Bandit; Harry Potter 1-5.
North To Alaska

Who is your favorite band?:
Def Leppard and anything Country

What is your favorite song?:
I Believe In You- Don Williams

What kind of books and/or magazines do you read?:
Romance.

What is your favorite color?:
Midnight Blue, Royal Purple, Hot Pink and Blackest Black

What is your favorite food?:
Anything Home cooked

What is your favorite drink?:
Sweet 'N' Tart

Do you like biting?:
Ummmm biting....

Have you ever dyed your hair an unusual color?:
Yes, burgundy red, loved it

Have you ever shaved your head in a socially unacceptable way?:
Naw, takes to long to grow back

Are you hyper active person?:
I try not to, I drink to much sodapop to be hyper.

Are you religious?:
Sometimes

What do you like most about life?:
That it's mine

What do you dislike most about life?:
It's expencive

Do you believe in love at first fright?:
God, Yes!!

Have you ever pierced a body part yourself?:
Nope hate needles.

Do you own a car?:
Car no, Truck Yes!

Have you been to jail, yet?:
Yep 3 times, longest was a week.

Are your clothes held together with safety pins?:
Please mine are from Wal-Mart, They are of better quality then tape and safety pins!!

Do you have actual scars from punk rock shows?:
Don't think Punk has found Montana yet.

Do you own more than two pair of jeans?:
Yeah, who doesn't?

Does the world piss you off?:
No, Only Stupid People, The world is made up of 99.9% stupid people and I am starting to believe that the other 47 connected states are sending them all to Montana.