| | | |
| --- | --- | --- |
| | | |

Websites
Quote:

"I dont suffer from insanity...I enjoy every minute of it" *Condenmed: Never To Be Released....
CASE# 192761 PATIENT STATUS: UNSTABLE


*DEEMED NEVR 2 BE RELEASED*


Been away for far too long,*twitch* my soul has been awoken, my eyes are now black again, i have a yearning, and its not a yearning*twitch* of good..nor is it evil, the doctors cant even explain it..maybe thats why they took me from te asylum here to the Rave......





don't touch what u cant afford

don't break what u cant mend

don't promise when u cant make it

don't treat what u cant cure

Don judge when u cant be criticised

Don't help when you cannot be helped

Don't talk if I cannot answer

don't love when u only hate

Don't encourage what u put down

Don't hold what u cannot let go…......


i prefer to hang by myself..but your more then welcome to pull up a chair?.......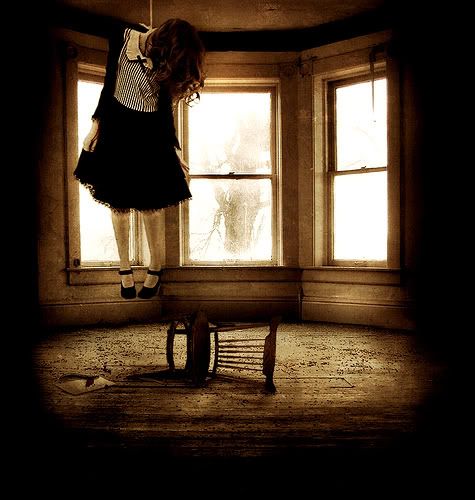 In the swirling mist, my path is lost,
no turning back, it's the cost...

To the darkness, forever I am bound,
for me, final salvation is found...

My darkest secret, black veil of death,
in it's cold embrace, I take no breath...

Final sacrifice, split blood out,
from veins just flood...

Everlasting hunger, my final cross,
in the misery of past, it is no loss...

Last drops of life, poured from the dead,
sacrifice for this night, made for the undead.....


i prefer time to myself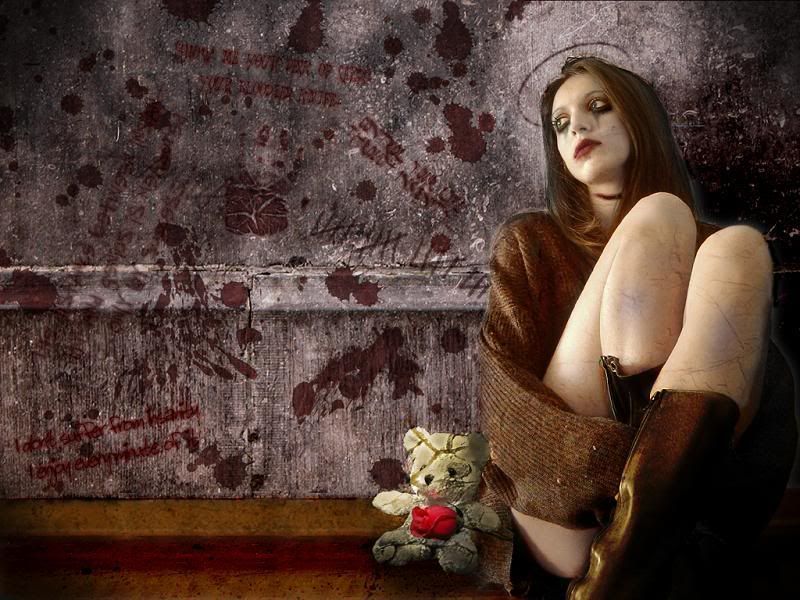 Birth was my first sin, be here,
to cry, with my scream silence tear...

Life was my second sin, just live,
mock this world, my opinions give...

Love was my third sin, to care,
just worship her, how did I dare...

Questioning was my fourth sin, raise doubt,
my mind use, see no reasons when look out...

Rebellion was my fifth sin, my own rules make,
refuse to obey, not orders from others to take...

Arrogance is my sixth sin, to my own sins list,
to think I know, believe my own sins see in life's mist...

I will still have many sins, my own pride I will fall,
I will regret most, hope redemption before death call...

Death will be my last sin, to surrender and die,
just release my life, to darkness and oblivion fly.....



i like taking nice long walks.....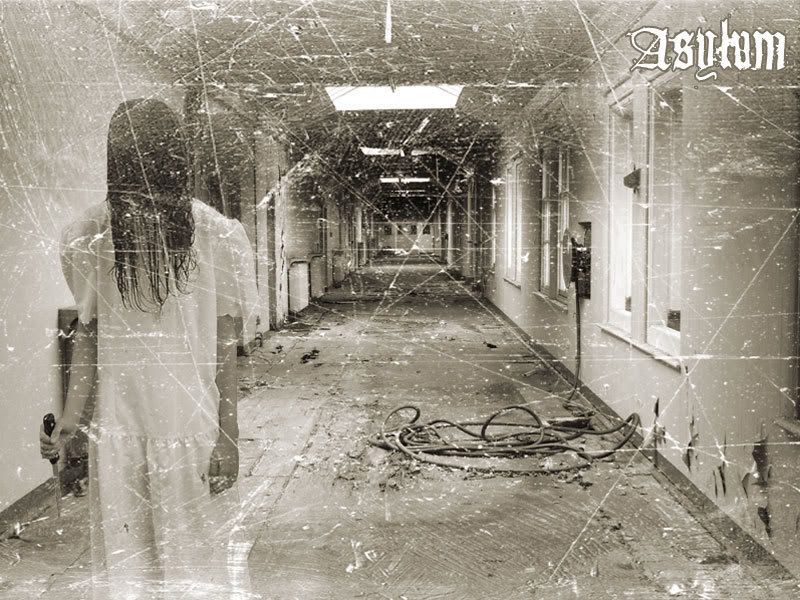 Not used to having freedom,
Nor am i used to not having people in such close proximity to me...or the fact no one here but BleedingMassacre, Aranoch, Thothlestat, NonEntity, TrailorBoy, NewlyAwaken, Radu & Those of my coven has my loyalty or respect..that has to be earned..not given out at whim, you have to prove your worth to me..
I have a problem with energy vampyres..they and i do not get along,so the board of pyschiatric hospital directors recommend, so stay away...far away, dont make an error in judgement...i dont mind going back to my nice warm cozy padded blood smeared wall sanctuary.....






MUSIC I LIKE
alexis on fire*all that remains*bleeding through*arteyu*amity affliction*say nothing*vampiress*rammstein*wish for kings*deathklok*dimmu borgir*disturbed*avenged sevenfold*i killed the prom queen*japanga*trivium*children of bodom*people die*candlestein*killswitch engage*lordi*nine inch nails*parkway drive*rob zombie*system of a down*spineshank*static x*soilwork*sanctity*roadrunner united*godsmack*stain'd*flaw*devildriver*my red cell*mouthguard*provoke*chevell*drowning pool.....




I see demonic shadows,
floating in the darkness,
waiting me to fall a sleep,
searching a moment of my weakness...

Shadows of death,
inside my head,
this outstanding pain,
in my brain...

Flames of hellfire,
in my eyes,
smell of death,
in my nose...

Molten seas of hell,
this demonic smell,
someone is casting a dark spell,
holding me in the hell.....




i enjoy cornertime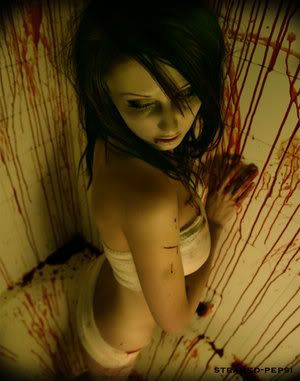 Darkness crawling inside my mind,
eating memories, rendering me blind,
all gone, memories, nothing can I find...

Carved empty inside, pain veiling my sorrow,
sorrow veiling my pain, I am feeling so hollow...

Sea of tears, drowning all, life is just a loan.....



i like painting outdoors...


Love me,
my razor blade.

Peel my skin,
make me scream.

Sink so deep,
make me weep.

Cut my flesh
make me bleed.

Take my life,
set me free....




i like writing letters & leaving notes...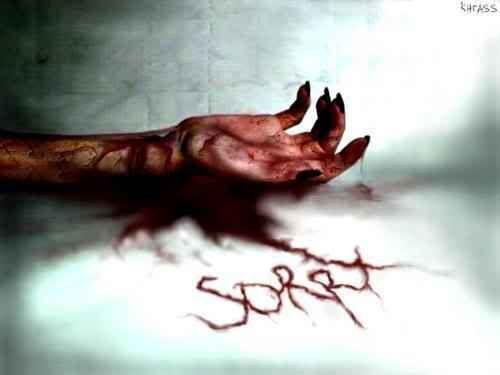 I can feel the darkness around,
it's draining vitality from me...

Coldness slowly filling my body,
my vision is fading away...

Laugh, sick sadistic laugh,
that's the last thing I hear......




i enjoy lazy days in bed...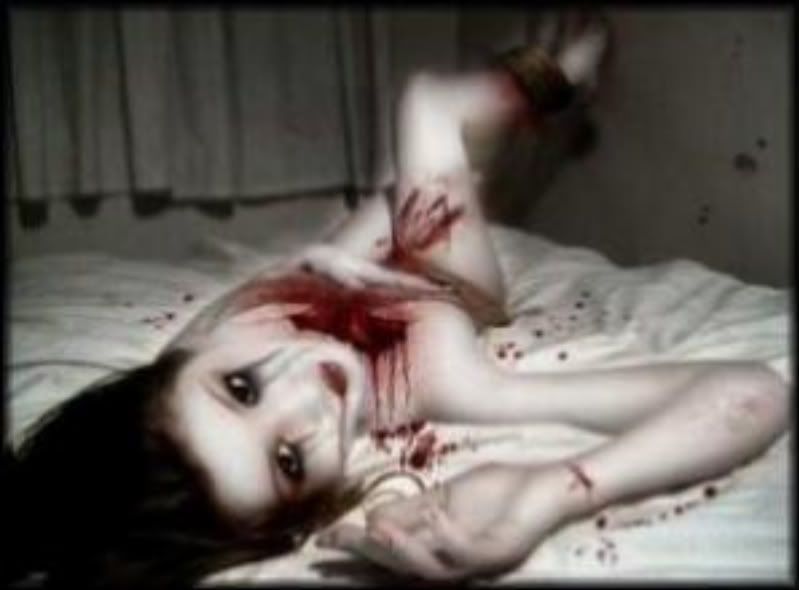 Sharp fangs, shining in the moonlight,
for the living creatures, causing a fright...

Vampires of the mist are in bloodlust,
to drink fluid of life, they must...

Not for them your pity and tears shed,
through the death continue their life undead...

Things for yourself just easy to make,
give your blood, let them your life take...

Let go of your life, they drink away your pain,
then you are not lost, alone, in this vain...

Your soul, your life, for them just to give,
join them, with them in death forever you live......



My Coven Walks Beside Me In All I Do....




And Also my friends....



i believe it's better to leave things broken....
hearts, body parts, mirrors, minds..
Why try to fix something YOU never broke to start with
Yet its all the fault of another kind..
You made them judge & misconstrued my innocent ways
While YOU were they one playing the hate game
So FUCK you for all its worth
And THANK FUCK im no longer within this earth
So now you're the one left lighting the candle
A single last vidual that u have of me
Why do they do pretend to care AFTER you have gone
They're the first ones to cry at my funeral
and WEEP at my grave,
holding my loved ones hand
and say it will be okay..
well its NOT OKAY its just not right
who gave u the fucking gift to make one lose there fight?
I hate what you did to me, I had that ur still there
I hate the fact you made me what i am today
but i THANK the fact that karmas a bitch and You WILL PAY..
How dare u make me try to slit my wrists
How dare u make my creed
How DARE you make me want u bad
And feel u were all I need
How dare u make me wonder why
How dare u make a pact, and leave me in despair
I want u to know
i want u to hear
I may be gone, but im not
i've only just arrived in hell and
IVE JUST ONLY STARTED THERE...
A single last vidual that u have of me "FUCK YOU"
No longer will you own me..No longer will I play
Feel sorry for him they say, she was a dark mess
"Kept to herself she did, never stepped out"
That's a fucking lie.. And YOU know it
You had the key to the dungeon,, just u didn't use it
You left me there..with only my mind
A dangerous tool to leave me with.. You were too kind
So lock your door, kiss goodnight to that bitch
Hide under your blankets, your no longer in gods writh..
so say your prayers, say with ALL your might..
because this, my dear friend..
will be your last of the nights...
....GOODNIGHT......




oh yeah, we may have met before, i used to be known as slave4you..if not, this is me...


As you can clearly see im not here to be hit on, im into reality as u can see im fine in that department....

ALL THE POEMS & WRITING ON THIS PROFILE IS MADE BY ME FOR THE SOLE PURPOSE 4 U TO READ NOT USE.. IF U WISH TO PUBLISH MY WORK ON UR SITE WITHOUT MY KNOWLEDGE I WONT BE A HAPPY CAMPER IT DOESNT FUCKING HURT TO ASK MY PERMISSION OKAY?
| | |
| --- | --- |
| Member Since: | Jan 24, 2009 |
| Last Login: | Jul 22, 2009 |
| Times Viewed: | 6,836 |
---
| | |
| --- | --- |
| Times Rated: | 214 |
| Rating: | 9.692 |
Rate this profile


---
ReaperSoulMate
18:33
Mar 12, 2022

NikkiAidyn
11:17
Sep 09, 2021

AlderxWolf
04:45
Jul 29, 2021
[
All Comments
]
REAL VAMPIRES LOVE VAMPIRE RAVE
Vampire Rave is a member of
Page generated in 0.0685 seconds.