Vampire Rave
Well, my name is Stephen, I'm 22 years old and I live in the central valley area of California. I'm about 6 ft tall, and 240 lbs give or take a few. I enjoy music (a lot), sports (a lot), spending time with my friends and family (a lot), and trying new things.
I have played baseball all of my life, and I am a very devoted San Francisco Giants fan. Other hobbies would include photography, music, writing, among other things.
My personality would be a very mixed review by most people, I definitely do not consider myself cut out from a mold. I'm serious, emotional, and in touch with other people's feelings, but I'm also very silly and outrageous at other times. It all depends on the situation. Whatever it takes to make the people around me happy, really.
I'm not very confrontational, but I will most definitely stand up for what I believe in when necessary, and I will fight for my friends if they need me. I like to make everyone around me as happy as possible, and if that means protecting them, then so be it. My friends and family mean the world to me.
I may not have the most friends in the world, but the ones I do have I consider very very close and I care for them deeply. My family is an amazing family, despite its ups and downs, and without them I would not at all be the same person I am today. Same with my closest friends, and they know who they are.
The easiest way to describe my partying lifestyle (or lack thereof) would probably be to just consider me a straightedge, even though I don't typically claim that label...I might as well lol. I don't smoke, do drugs, or drink. And I never have.
Anything else that you would like to know about my personality, or about me in general, feel free to ask. I'm open to questions and meeting new people.
Also, feel free to send me a friend request on my myspace, just let me know you saw me on here and I'll gladly accept.
I have AIM, MSN, and Yahoo IM, so ask for those if you're interested.
My journal contains my writing, look at it if you're interested and leave a thought or comment if you have the time, I appreciate it. Feedback can only make me a better writer.
I am a vocalist for multiple music projects, the most successful three being: Forsaken Tragedy, Solatium, and Despite The Distance. I do primarily metal/screaming vocals.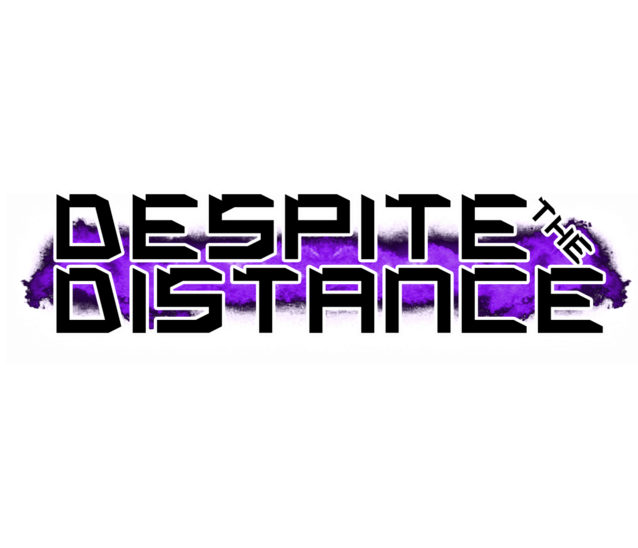 -RANDOM FACTS/INTERESTS-
-First off, I'm probably way more super duper epic mega awesomer than you :P lol jk (yes, I know, awesomer isn't a word, and yes, I know, I'm a dork...kthx lol)
-I'm epic
-I'm brutal
-HAHA
-Yup, deal with it lol :P
-I use smileys a lot? :O :P :) :D :S :3 ;) :A...ok, now I'm just making stuff up...
-I now play disc golf...which is also awesomer than you.
-I like fire, a lot.
-I hurt myself with fire, on accident, sometimes. It comes with the territory of playing with it lol. (partial loss of hearing in my right ear because of things exploding...what? lol :P jk again...about the what part...not the loss of hearing)
-I like music, listening to it and making it.
-Pro wrestling, baseball, and music are my favorite things, in no particular order...and I am active in all 3.
-I seem to hurt people's feelings a lot? I don't mean to...
-I'm most likely different from anyone else you've ever met.
-My hair is blue. Yay lol (NOTE: my hair WAS blue, it is now all black...until I dye it again lol)
-I like to meet new people and make all kinds of new friends.
-I like to listen to people and try to give advice when asked...
-It seems to me, that local independent wrestling is better than the WWE, whether it be the wrestling or the crowds or anything really lol
-I don't intend to do nothing with my life, but I feel like I'm stuck in place sometimes, and I hate it...
-I have moments, sometimes days, where I seem to despise myself.
-Biting? = annoying. impossible to actually type a message saying hi, is it? lol
-I have a high pain tolerance, but can't stand being pinched for some reason.
-I have been injured many, many times.
-My body feels much older than it is some days.
-The longest relationship I've had, was 4 years long.
-I've gotten close to others as well, and felt my share of heartache, as well as given it...unfortunately :-/
-WAFFLES!!!
-I say random things, I'm weird, a spaz, a dork, a doofus, a bit strange, and 100% me...get to know me, k? :)
-There is probably a lot more stuff I could put here, but I'll stop for now...ask if you wanna know anything else, and I shall tell you.

-BANDS-


currently played often by me...or something lol
(get brutal)
((...I SAID GET BRUTAL!!!))

-FORSAKEN TRAGEDY!!!!-...lol
-The Autumn Offering-
-Dir en grey-
-Drop Dead, Gorgeous-
-Dorian's Decay-
-Suicide Silence
-The Juliet Massacre-
-Knives Exchanging Hands-
-Hester Prynne-
-Greta Knights-
-Here Comes The Kraken-
-DISFIGUREDafterDEATH-
-I Shot The Duck Hunt Dog-
-Eccentric Toilet-
-The Red Shore-
-Alice Through The Windshield Glass-
-A Breath Before Surfacing-
-Oh, Sleeper-
-Nevea Tears-
-Eyes Set To Kill-
-Lamb Of God-
-Watch For The Day-
-Sailing The Acheron-
-Theory Of A Deadman-
-See You Next Tuesday-
-August Burns Red-

my favorites right now, are in the middle...Knives Exchanging Hands, Here Comes The Kraken, Hester Prynne...GREAT deathcore.

list is constantly changing, but many of those are actually mainstays...and I like to listen to a fairly diverse bit of music...I try :D haha