User is SUSPENDED until: Infinity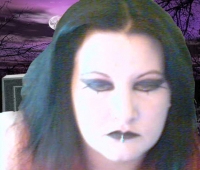 "Only two things are infinite, the universe and human stupidity"
Set at 04:50 on December 29, 2009

Quote:

"You have the right(and hopefully the intelligence) to keep your bull shit and drama to yourself. If you give up this right, any dumb ass thing you say can and will be used against you in any way I see fit to respond to your annoyance."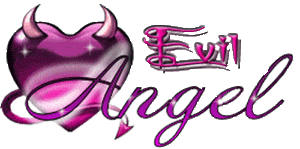 I am an ancient soul in a human form in this plane.
I am the light and the depth of darkness.
I am choas and balance.
I am divine and I am nothing.
All perspectives yet none at all.
Who am I?
I am more than I appear.
I am The blinding light that guides you.
I am the depth of darkness in which you lose yourself.
I am ancient and powerful.
I am she who holds the seam of magic and ties it with reality.
I beckon thee with in my reach... I am evil!!
Few truely know me and fewer yet ever will.
My true identity is reserved for one alone.

If you want to know anything else scroll down the page and feel free to message me.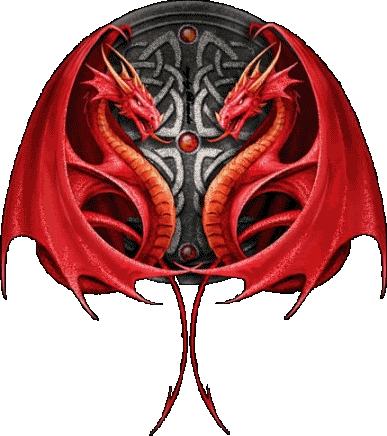 Be warned! I am loved, adored and fiercely protected by my husband
( EvolzeroangeL ) Kalin Xhrist!
He is an incredible man with great knowledge, a brilliant
artist, a talented musician/vocalist, and so much more.
Check his page out while you are breezing through profiles.

EvolzeroangeL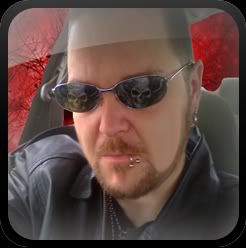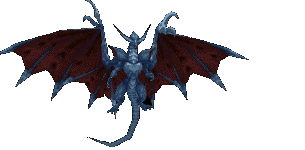 Hi! I am Evi.
I relocated from Missouri to Milwaukee a little over a year
ago after meeting the love of my life.
I am still getting to know this area but I have been here long enough to know that Milwaukee sucks!
My husband and I plan on relocating to a better place but we have things that must be taken care of here first so it will be awhile.
Since I left all that I know behind I am searching for a few new friends.
I am fairly anti-social and do not become close with most people.
I look for intellegence, kindness, and loyalty in those I befriend and I find very few honestly have these qualities.
I live a gothic life style.
Im easy going and I am usually easy to speak to.
I love writing and have written many fantasy fiction storys that I hope to one day get published.
I have a wide variety of interest and too many
hobbies to list here as they change constantly based upon my moods.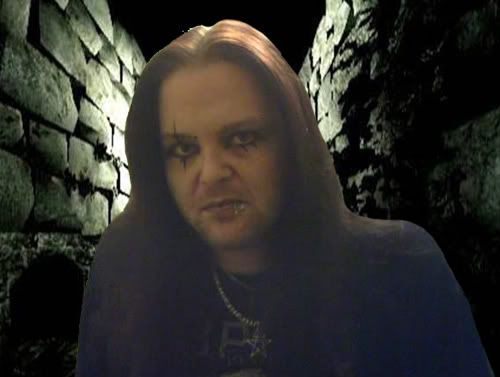 I am married to the sexiest man on earth and we have a very close and loving relationship.
We spend every moment of every day together either in person or on the phone.
We share everything and there are no secrets between us.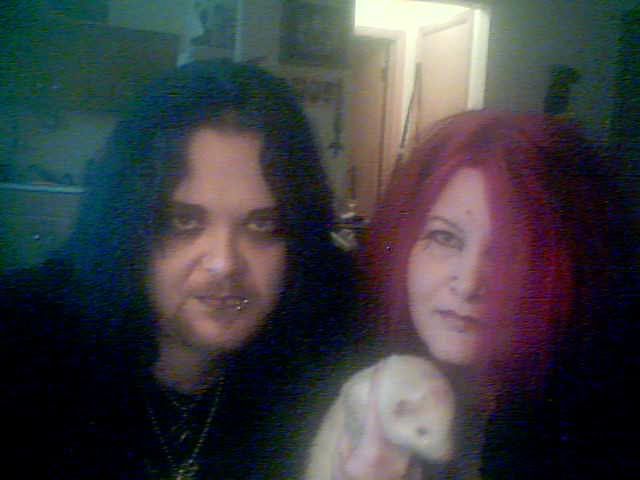 This is our recent family picture
(a few days before Kalin cut his hair)
with our furry son - Woozel the evil weasel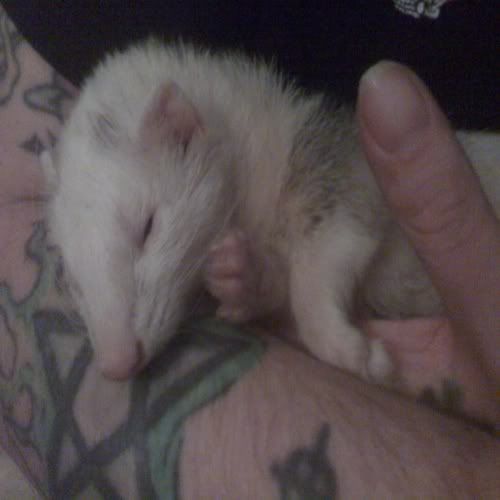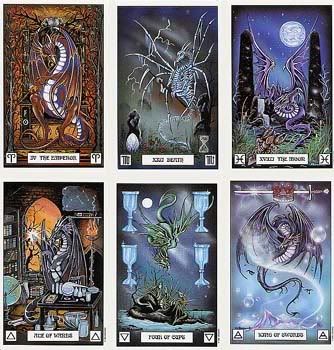 I am an ordained reverend in alternative religions (pagan).
I am a pyschic, medium, master tarot reader, animal communicator.
I love things dark and mysterious.
I investigate and study the paranormal.
I have done this professionally as well as a hobby and I am very passionate about it.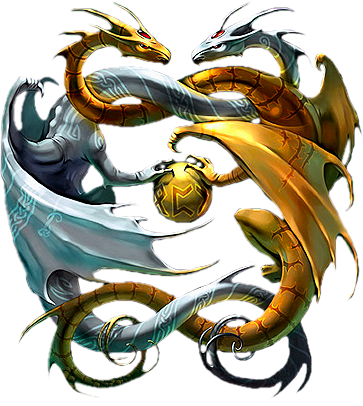 - - Things That I Like -
Working with exotic animals - particularly large parrots and reptiles
Taking walks through the woods in the dark of night and hunting for natural magical objects
Investigating haunted places
Sitting up on the cliff over looking the river
Ren Fairs and character acting
Shopping
Exploring new places
Meeting new interesting people
Online gaming
Chatting
I can make just about any thing fun



- Things I Despise -

Desperate gullable women
Rap Music
Milwaukee
Being broke
Being sick
Peas,onions, and brussle sprouts
Men who disrespect,cheat,and lie
Fake nice people
People who are cruel to animals
Computer lag
Being woken up by stupid phone calls
Being inducted into unsocial covens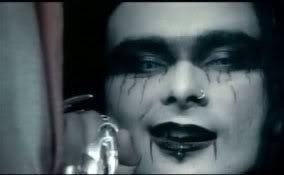 - Music Interest -
Kalin Xhrist
Marilyn Manson
Cradle of Filth
Korn
FlyLeaf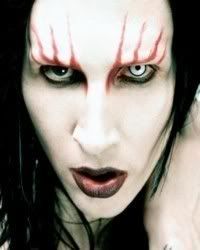 - My Protectors -
(The only people cool enough to make it on to my profile)


EvolzeroangeL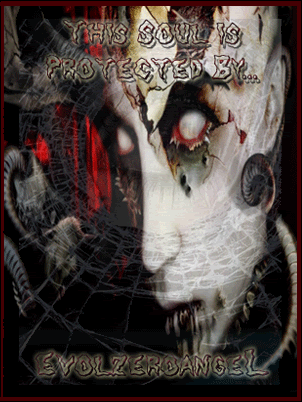 LivNdedGirl

- My Rant About Milwaukee -
I love being here with my husband but this town sucks.
Its ugly and dirty here.
People are not friendly at all.
Trying to get any decent medical care here is impossible!
Everything is too damned expensive here which makes trying to live comfortably a dream out of reach.
I have also discovered all these retarded rules and
regulations that make no damn sence at all other than to
complicate peoples lives!
I do not understand why any one would want to live here!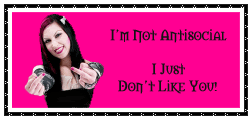 There is one thing I would like to make clear
I set this profile up to meet people and make friends
I dont give a crap about status here
its just a name to me
I will only add people to friends that I get to know
people whom speak to me on a regular basis
Do not ask me to add you unless this is your intention
I dont need hundreds of friends that never speak to me
and my goal in life is not to help you raise your status





I will be working on updating my profile as time allows so
check back soon. 8)


| | |
| --- | --- |
| Member Since: | Sep 18, 2007 |
| Last Login: | Jan 02, 2010 |
| Times Viewed: | 9,847 |
---
| | |
| --- | --- |
| Times Rated: | 622 |
| Rating: | 8.843 |
Rate this profile


---

AlderxWolf
03:13
Sep 20, 2021
BookofWorks
15:35
May 13, 2021

ChaptersWritten
16:39
May 12, 2021
[
All Comments
]
REAL VAMPIRES LOVE VAMPIRE RAVE
Vampire Rave is a member of
Page generated in 0.0604 seconds.