- PROFILE LAYOUT CHANGE IN PROCESS -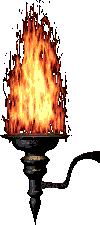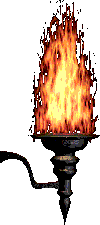 | NON NOBIS, NON NOBIS, DOMINE SED NOMINI TUO DA GLORIAM |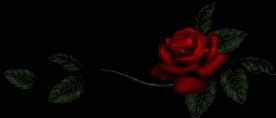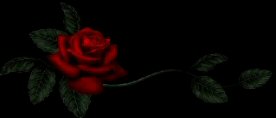 Our Father, who art in heaven, hallowed be Thy name. Thy kingdom come. Thy will be done on earth as it is in heaven. Give us this day our daily bread, and forgive us our trespasses, as we forgive those who trespass against us, and lead us not into temptation, but deliver us from evil.

For thine is the kingdom, the power, and the glory, for ever and ever.
Lord, I desire that in all things Thy will may be done; because it is Thy will, and in the manner that Thou willest.
I beg of Thee to enlighten my understanding, to inflame my will, to purify my body, and to sanctify my soul. Fill my heart with tender affection for Thy goodness, hatred for my faults and love for my neighbor.
I call upon Thee as my sovereign Protector. I seek your grace to strengthen my faith.
Amen
You never know what to expect from me, though some of you may think you do. Sadly perhaps, you only know exactly what I've always wanted anyone to know, one of but many a face I've assumed over the years. With all such masks I tend to run the full gamut...friendly to intimidating and every stop between. I am eccentric and idiosyncratic even peculiar at times, though I admit nothing overly special.
If given the time you will find bits and pieces about myself here, this should give you a better insight as to the workings of 'me'. I'm not exactly typical for my age and I am strongly devoted to my faith, if you've not figured that out by now. Hopefully you will find my sensibilities and mannerisms elegant though I am very business oriented. Please know now I am nothing less then a predator among you.
I am not new nor am I ignorant of the site.
For most of my time here I've managed not to welcome many of you. In fact , at times, I found some of your attempts to be friends with me repulsive. It's simply who I am ... deep down I am a solitary creature and as such, I've never given much personal information about myself, nor have I required it from you. I have never really wished for any of you to know me on a personal level. We will see if this ever changes.
I find I tend to limit my interaction with people, not only online but in real life as well. I'm not much of a conversationalist and have never found myself to be entertaining. Most of the time people feel uneasy around me due to my formality and silence. Several say I'm difficult to read, I can safely assume at least part of that would be the walls I force to remain in place. I'm cynical, what can I say. I fully believe even truth is filled with lies.
I guess my main reasons for joining Vampire Rave were boredom and a longing to create a environment for myself. I have to say both are still the very reasons I remain here. I've watched from the shadows as so much has changed ... some for the better others for worse. That's nature though, change is inevitable.
I say "watched" but truthfully I was at times part of everything going on. We all make mistakes, we all have our own baggage to carry around. It's true I've not always been the best of people in the eyes of others, nor do I ever expect to be. Such is my burden and one I agree to bear. I have no plans to ask forgiveness nor expect such to be granted, I try to live my life without remorse or regrets and to it's fullest. Only my God may judge me.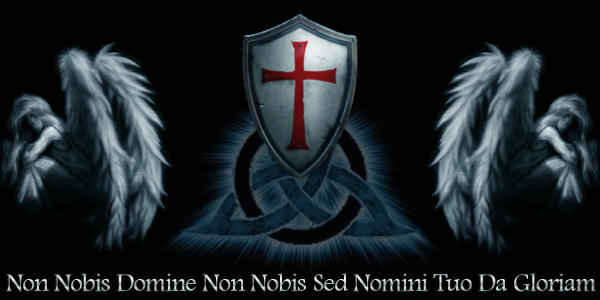 'The edge must be sharp, the resolve must be merciless, the instinct to kill must in no way be blunted'
Night gathers, and now my watch begins. It shall not end until my death. I shall take no wife, hold no lands, father no children. I shall wear no crowns and win no glory. I shall live and die at my post. I am the sword in the darkness. I am the watcher on the walls. I am the fire that burns against the cold, the light that brings the dawn, the horn that wakes the sleepers, the shield that guards the realms of men. I pledge my life and honor to the Night's Watch, for this night and all nights to come.
-Vow of the Night's Watch
I, Father, creation of the Almighty, do hereby pledge to honor the strictures of this sacred heritage and promise by my faith to be loyal unto my Sovereignty, maintaining my devotion against all persons without deception or forethought. Further, I vow to promote and uphold the principles of Valor, Honor, Honesty, and Humility; and to solemnly and faithfully follow the edicts of my Faith and my Deity. I take this pledge freely, without coercion or expectation of reward, sworn in blessed memory of those who have given their lives to this noble cause.
-Vow of the Knights Templar
I, Father, do solemnly swear that I will support and defend the Constitution of the United States against all enemies, foreign and domestic; that I will bear true faith and allegiance to the same; and that I will obey the orders of the President of the United States and the orders of the officers appointed over me, according to regulations and the Uniform Code of Military Justice. So help me God.
-Oath of Enlistment, US Military
You might be asking right now "what's up with the three sections above" and I can't blame you. The first one is fictional and part of the 'A Song of Ice and Fire' series by George R. R. Martin. I put it here because it carries strong ties to many oaths taken by medieval military orders. To me it's a reminder of better things and times and gives the sense of brotherhood. The second is the vow of the Templar Knights and is dear to me on a personal level because several years ago I petitioned and became a member of the Sacred Order of the Temple, which is a modern fellowship with ties back to the Templar's of old. The last is the oath taken when one joins the US Military. I was an active duty soldier for six years in the Army and loved every minute of it. I would like to think had it not been for injuries forcing me out I would still be there.
I have much more to put here, but it will take time. I ask you to bear with me as I compile my thoughts.

- UNDER CONSTRUCTION -