Drop dead, on the dancefloor
Set at 20:56 on April 18, 2013

Status:
Caitiff (17.00)
Rank:
Member
Honor:
0 [

Give / Take

]
Affiliation:
No affiliation.
Account Type:
Regular
Gender:
Female
Birthdate:
June 7, 1990
Age:
32
Location:

Hell's Grace
Websites
Quote:

There once was a girl, with a tiny little curl...right in the center of her forehead. And when she was good, she was really really good...and when she was bad, she was absolutely HOMICIDIAL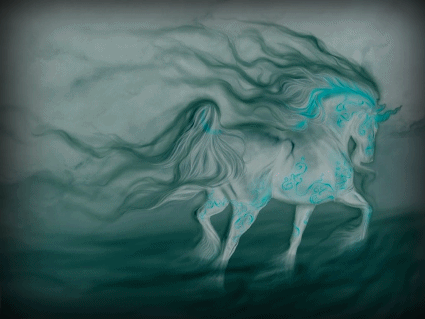 I knew a girl who had telepathic dreams.
She had a new religion, it was called No More Lies.

She walks between shadow and darkness, because in reality, she's afraid to be seen. Everytime her heart starts beating, and she starts to feel alive...Death comes so quickly. Could her heart and mind handle one more disappointment? Perfection is as perfection says it is...inevitably perfect. But she knows, true perfection is in the eye of the beholder....and anymore these days...she's blind.

Words, words, what wonderfully sweet words. She'd wish she could hear them the way that they were spoken...but she hears the doubts, the fears, the pain. By the end of everyday, she prays. Wouldn't it be nice, if everyone could just pretend to be nice? The madness is only temporary, she promises..But her promises fall upon deaf ears and are heard by the mute at best.


Rip skin. Bind fist. Infect the mother, flick the switch.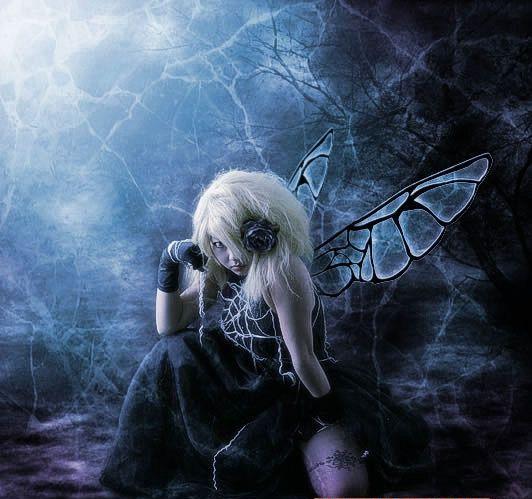 Run as fast as you can, he's after you.
2, 4, 6, 8, Hex-Cut, Decapitate; Disembowel, Disembowel, Lock the doors and stay up late
Maybe I am someone, maybe I am nobody. Either way, I at least exist, and I am here. I might be sweet, I might be kind...I might be a bitch, and I might hate. Who knows what and who we really are? As long as I live my life hard, and leave a pretty corpse behind...I will consider my life complete.

I am not looking for love, I have found it...no matter how insane and dysfunctional it can sometimes be. Love isn't love if it comes easier..the harder you fight for it, the better it is in the end. We are both lost souls, trying to be the best we can be...together, and I LOVE him for it. ♥



There is not much to know about me. I am strange, weird, and yet I am sweet as can be. But do not take my sweetness for weakness...It's actually the complete opposite. I can be just as rude, just as mean and just as ignorant as anyone else. I just rather be respectful. In saying so, my friends and family are my world. I would do anything to protect them and make sure they are taken care of.



I am excited to learn new things; And to refresh what I already know. I can sit in my room and read for hours if I wanted too. I love music, and have a strange mixture of music. I am obsessed with all things strange and paranormal, and I love the ocean. If I met a genie, I'd have three wishes. Become a mermaid. Become a werewolf. Become a vampire. Then marry one of the three. (haha, that is so funny, it even made me laugh.)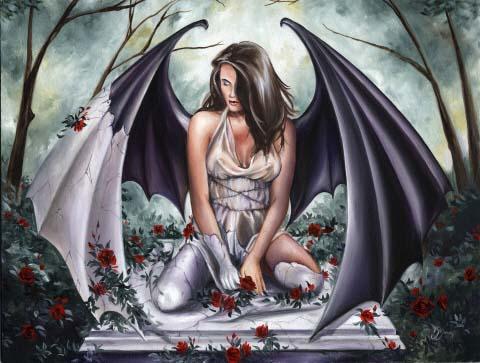 I am back, and currently editing this. Please, bear with me.
| | |
| --- | --- |
| Member Since: | Mar 16, 2013 |
| Last Login: | Jun 17, 2013 |
| Times Viewed: | 3,101 |
---
| | |
| --- | --- |
| Times Rated: | 172 |
| Rating: | 9.693 |
Rate this profile


---

MistressofChains
01:21
Mar 09, 2022
you have been rated fairly

by

MistressofChains

NikkiAidyn
21:30
Mar 02, 2021

HNTR
22:01
Jul 31, 2020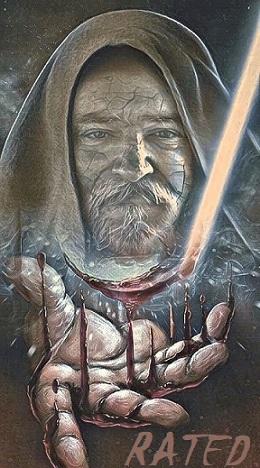 [
All Comments
]
REAL VAMPIRES LOVE VAMPIRE RAVE
Vampire Rave is a member of
Page generated in 0.067 seconds.