He whispers of forever; promises me everything, but is he really the one? I open myself to him, and I begin to sense uncertainty. Did he lie?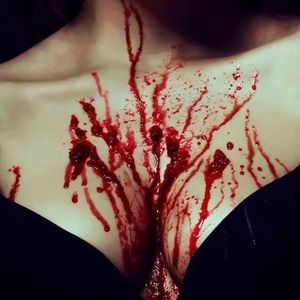 A kiss...A touch. I can't tell. But I continue to hope. A bite...A scream. I get closer. The scent of his blood wraps around my senses. Is he the one?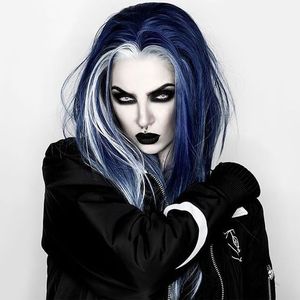 I cut deeply into his flesh. Is it here? Is it hiding!? I plead with him to be the one. He plays hard to get and my rage soars. I want it. And he's hiding it from me.
Denying me. NO! I straddle him as he struggles, taking the blade and slashing at him blindly. Hoping to release what he's refusing me.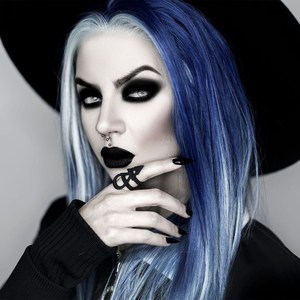 He fights more and his fear rises. It has to be there. It has to. I whisper for him to surrender; my lips lightly brushing against his.
To surrender and release the animal within. Yet he whimpers in response. The fear and pain washing over him are staggering.
And I know that it can't possibly be him. He doesn't have it. He never did. It was all lies. Trickery and deceit. How dare I be denied again!
How dare I have to continue the hunt! In a blind fury I plunge my blade deep into his chest. Maybe he doesn't know. Maybe he has it and just doesn't know it.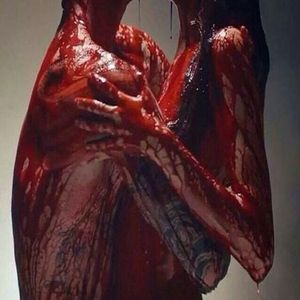 I stab and cut and dig; first with my blade and then with my bare hands...but he is empty. He doesn't have it. Another night wasted. Again,disappointment.
But I continue to search, leaving broken bodies in my wake. I won't stop. I'll find it. Him. And then it happened.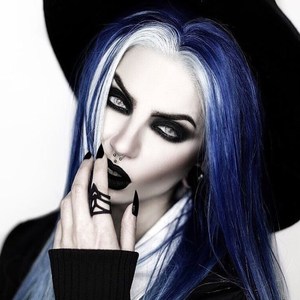 Leaving the bar to escape the common masses. The search; again, futile. No compatibility, no challenge. I stepped out into the night...
...and everything changed. An electric charge filled the air, causing my senses to heighten. Something otherwordly staining my surroundings.
I catch the faint scent of blood and quickly give chase, until my search brings me to a door. It's just a simple,ordinary door, but I know that he is on the other side.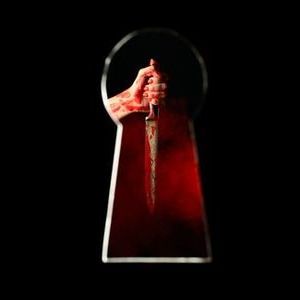 Finally. I force open the door, surveying the scene before me. The smell of fear overpowering, yet intoxicating. And then I saw him.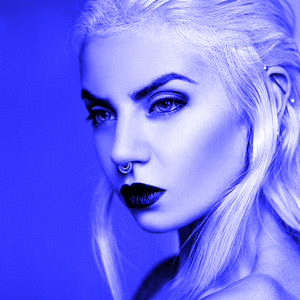 Watching me; frozen. I studied him as he began to crawl in my direction. He was afraid,but there was something more. Excitement. Anticipation.
As he reached my feet, I couldn't help but smile. He raised his knife up to me, and I took it, knowing that my search had finally come to an end.
I looked deeply into his eyes, knowing that I would never be separated from him again. And that is when I heard it. Her. The girl in the cell watching me.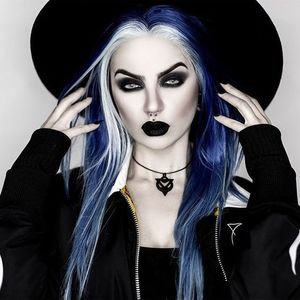 Us. Him! She reeked of desperation and hope, and I had to grin. I would never allow this girl to get to my man. I would not be her salvation.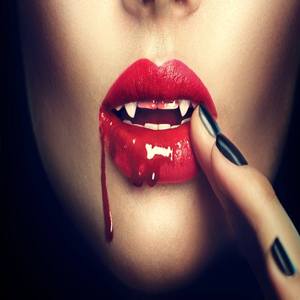 How dare she even look at us! I took his hand, rushing into the cell, grabbing her by the hair, and slicing her throat as I laughed, passing him the blade.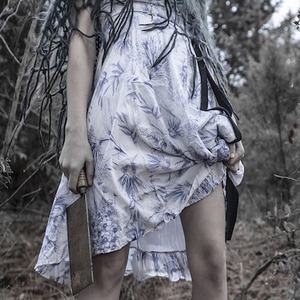 And the magic began. We are two halves merged together to create a maniacal force.

Inseparable.
Insatiable.
We prowl the night.
Feeding.
Together.


He is my one,
my everything...
My SplatterEffect...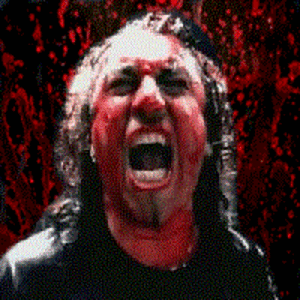 (Owned & Operated by Mistress Payne)