#TribeLove #OTEP
Set at 00:27 on February 22, 2014

Quote:

I see this woman, who without even knowing it, who has made a big impact on my life,who loves me,this torn,neglected,misused doll.."Siren"
Our struggle is not against flesh and blood but against the rulers,against the powers,against the world forces of darkness,against the spiritual forces of wickedness.



See above statement,that belongs to me and my girlfriend,see below,that would be us together.We are blessedly damned..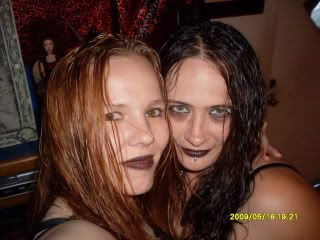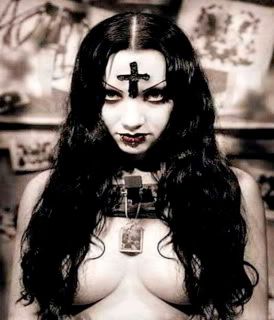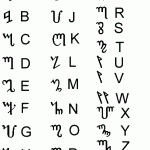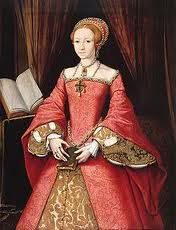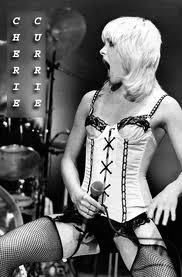 Elizabeth Bathory,my obsession,the woman who bathed in the blood of 600 virgin women,she fascinates me with her believe in blood which is the giver of life making her young,truth/fact it matters not she was a astounding woman and considered a great beauty,her torture devices turn me on insanely,except the part of death,instead of imprisoning her they sealed her away for eternity behind her own walls with nothing but a small window.I will find this one day.Secondly we have Queen Elizabeth 1,the worlds greatest monarch who single handily defeated Spain during the ARMADA,her reign has never been surpassed,her reign was 45 years and noone has ever ruled like her,and Lastly we have Cherie Currie,the lead singer for the Runaways,she overcome a massive drug addiction a beating and torture for 7 hours at age 17,she stabbed the man to get away,she is my hero,someone I relate to completely..The Cherry Bomb,still touring with Joan Jett,she never seizes to amaze me.
Quotes we should all understand




"Sleep.
Those little slices of death.
How I loathe them."
E.A.Poe,The best poet to ever live

"Does the walker choose the path, or the path the walker?"

"A religion without a goddess is halfway to atheism." Dion Fortune

"Religion is about creation,
and for that reason religion should be about the earth."
- Laurie Cabot


"I would rather have a mind opened by wonder than one closed by belief." — Gerry Spencer

Don't worry about the people in your past. There's a reason they didn't make it to your future.

Dreams are illustrations from the book your soul is writing about you. -- Marsha Norman

I may not be perfect, but I am perfectly me. I also respect that you are not perfect, but are perfectly you. It is that part of you that I love. -- Bonnie Rebecca Strayer

"Speak your mind, even if your voice shakes."
-Unknown

"People are often unreasonable, illogical and self-centered; Forgive them anyway. If you are kind, people may accuse you of selfish, ulterior motives; Be kind anyway. If you are successful, you will win some false friends and some true enemies; Succeed anyway. If you are honest and frank, people may cheat you; Be honest and frank anyway. What you spend years building, someone could destroy overnight; Build anyway. If you find serenity and happiness, they may be jealous; Be happy anyway. The good you do today, people will often forget tomorrow; Do good anyway. Give the world the best you have, and it may never be enough; Give the world the best you've got anyway. You see, in the final analysis, it is between you and God... It was never between you and them anyway."
- Mother Theresa

"Obedient women are never remembered in history"
- Unknown

"Imagination is more important than knowledge. Knowledge is limited. Imagination encircles the world."
-Albert Einstein

"Tempus Omnia Revelat"

"Each friend represents a world in us,a world not possibly born until they arrive,and its only by this meeting that new world arrives"
-Anais Nin

Eternal - "Forever without ending or beginning"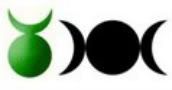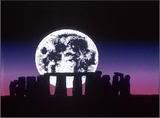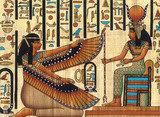 Religion:

In my opinion it's the start of many senseless wars and murders.I believe everyone should have their choice of what they feel is inside them.Paganism is my practicing religion,which is the oldest religion or so the Druids woulds say,not many Christians would agree with that,my religion often brings criticism which are mostly Holy Roller Preachers who drink and have sex all week then tell people at service they must repent,it makes one sick as they understand nothing and, No "GOD", does not talk to them,senseless humans.I do not believe in the Devil ,crazy people stating our sins are caused by whatever name they call him on any given week.We all make our own choices in life whether good or bad,that's human nature.The Vatican holds deep interest for me because I know the secrets they store behind the city would surely bring about our deaths because they would have us killed,it would ruin them,yet they work for and again I say "GOD",I am the one who would cross the line to find what's hidden in the city,what can I say beyond that's my nature.Satanism people say this about me,no I am not although it is a Religion as well,not all sacrifice,they believe in a eye for a eye,you give what you receive and some humans should not be allowed to walk this Earth even though Compassion is one of the greatest things one can give,some just don't deserve it.Nature is the giver and receiver of life,that is why we breathe on this Earth,without it we would all be in a void of nothingness...side-note: Let me go on the street corner and state GOD has spoken to me.I will see you all in the Mental Ward,but a Pastor can spew off GOD demands this of us,he came before me and spoke to me..and then I entered hell.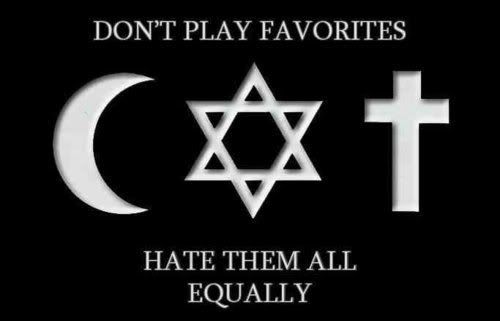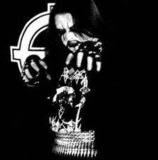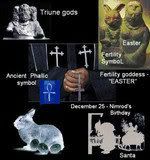 The Chief Priestess of the Celtic Moon Goddess was required to act as executioner whenever a human sacrifice was made.She had to kill the victim with her own hands,after a battle,for instance,the prisoners were so sacrificed,their heads being cut off while they were held over a silver cauldron in which the blood was caught. One of these cauldrons was found in Jutland and is now in the museum at Copenhagen. It is embossed with figures that not only show scenes of battle but also depict the Moon Goddess and the sacrificial ceremonial. The silver cauldron was called the Cauldron of Regeneration. It is the cauldron of the Moon Goddess who was the giver of fertility and of love. The blood poured into it must have formed regenerating drink,or possibly a bath.






Proud Member of: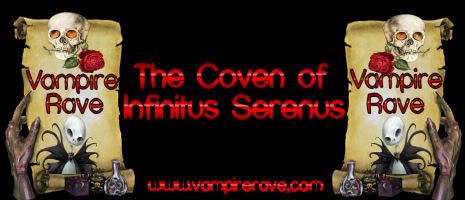 I am proud of this,considering all my other previous Coven's didn't do things like this.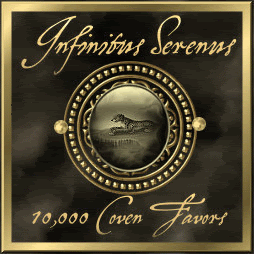 | | |
| --- | --- |
| Member Since: | Mar 12, 2007 |
| Last Login: | Nov 14, 2018 |
| Times Viewed: | 19,627 |
---
| | |
| --- | --- |
| Times Rated: | 1,274 |
| Rating: | 9.832 |
Rate this profile


---
Ravefox
11:24
Nov 26, 2023
XxBrokenAngelxX
02:59
Nov 16, 2023

NikkiAidyn
02:06
Nov 02, 2023
[
All Comments
]
REAL VAMPIRES LOVE VAMPIRE RAVE
Vampire Rave is a member of
Page generated in 0.0975 seconds.