User is SUSPENDED until: Infinity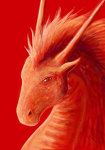 | | | |
| --- | --- | --- |
| | | |

Websites
Quote:

I'm the dragon master, and I declare war on those who are weak.



My name is Gregory, also known as MysticValentino, Vampirika, Krab, caustic, and many other names. I have/had several accounts on the Rave. I'm a Russian 20 year old living in New York at the moment. I like to travel a bit and meet new places, new people. I love meeting and talking to new people and love seeing new personalities. I hate followers and people who try to "fit in". Most of the time, I think outside of the box, so you might see me doing some crazy or otherwise "weird" things, but in the long run I believe those things are less crazy and "weird" than the things everyone does every day.






Here on the Rave I have somewhat of a name.. heh. I'd like to think most, or a lot of people here know me or know of me. Some people like me, others don't.. but hey, that's life right? I don't kiss anyone's ass and I bow to no one. I'm my own person, which is exactly what my reputation here is. I don't care what anyone thinks of me, but I know exactly what each individual thinks of me. I have this nice little ability where I can read a person in 30 seconds, yes, just from a little web page. I personally advise you not to fuck with me, but then again I can't tell you what to do. Try me and find out. =)






My "rating system" is very simple. I will give you a 10 if I see you put effort into your page. If you tried but failed, I won't give you lower than an 8. Honestly, I don't give a rat's ass what you think of my system. If you have a problem with it or anything I'm able to do on here, then you can go complain to the site admins who gave us all these rights and options. If you have a problem with me personally, then message me. I'll be very happy to rip you a new one. And if you so much as dare give me an unfair rating that's based on anything but THIS profile right here, trust me when I tell you, you WILL be sorry. I won't even rate you back, but I will do something worse.






And last but not least, I wanna give a shout-out to all my friends and loved ones here on the Rave. You all know who you are. Harpia, sockpuppet, FelixFelix, Frenzy, immortalxkiss, H3LiX, xXMelXx, miniminx, everyone in my Coven (Coven of the Dragon), and so on. I love all you guys. Without you, I wouldn't be on the Rave today. So much love to all of you.




Peace out! :D




Hella proud ACM of:



| | |
| --- | --- |
| Member Since: | Sep 19, 2006 |
| Last Login: | May 24, 2008 |
| Times Viewed: | 14,227 |
---
| | |
| --- | --- |
| Times Rated: | 358 |
| Rating: | 8.083 |
Rate this profile


---

Ylvax
10:50
Dec 09, 2021
ShadowDollie
15:42
May 13, 2021
Savagery
16:53
May 12, 2021
[
All Comments
]
REAL VAMPIRES LOVE VAMPIRE RAVE
Vampire Rave is a member of
Page generated in 0.0644 seconds.