Me? hmm. Where do I start with me? I guess I should go with the Vampy parts. I love my fangs. I wish to someday have them permanently capped, but this is good for now. I try to wear them as much as possible but it freaks the g/f out, so I can't wear them as much as I'd like. I always wear them at work because there is nothing better than to have a pissy customer, and as they're leaving, give them a BIG toothy smile and say "thank you for shopping at...." Nothing gets them out of your face faster! (Now that I write this, I sure hope my boss isn't reading this ;)

Life's too short to not have a sense of humor.

Most of my wardrobe consists of all black, not only because it's the dress code, but I think it is defiantly my color. Nothing looks more flattering, on me at least.

I can't stand the sunlight, if only because i have naturally pale blue eyes and it kills to even open them in anything stronger than an overcast. Especially in the winter when the sun is SO low on the horizon and it refects off the snow. Not to mention i have never tanned, just burn and i dont need to tell you how much THAT hurts.

I am looking forward being part of the community here and as I progress, to meet new people and learn new things. Not the Destination, it's the journey.



How I Rate
I have no set rating system, but i do beleive that people deserve an "A" for effort. I know some wont like this, but I always rate a 10 for profiles, portfolios, articles, etc. My thought is at least they're trying, being a part of the community, and contributing something.
| | |
| --- | --- |
| Unless there is literally NOTHING on it of course, thats a different story. Those people aren't doing anything now, are they? Oh yes. One more thing, and this is a recent development. If someone gives me a rediculously low rating, for example "1", without any comment on why, I will return the favor. I'm not a prick, I expect others not to be. Pleeeeease? | |
Anybody else ever notice the difference between a vampire and a Cat? I tend to look at myself in that manner then that of a bat. Most bats really don't feed like that. They eat insects or fruit. Some merely make small cuts and lap the blood as food, where a cat actually attacks and devours using its fangs to puncture. That and cats are almost sensual, in the way they move and their mystique. A lot of those characteristics found in vamps.
I have an intense interest with anything mechanical. I have always loved to take things apart to see how they work. Experimentation is the best way to learn! I would absolutely love to restore an old car someday. Maybe 1955 or earlier (back when they were still made out of metal). Ahh, those were the days, back when I was a handful of molecules, not formed into a vague thought. My ultimate goal is to be an aircraft mechanic. Of course, there is nothing sexier than a woman with an impact wrench!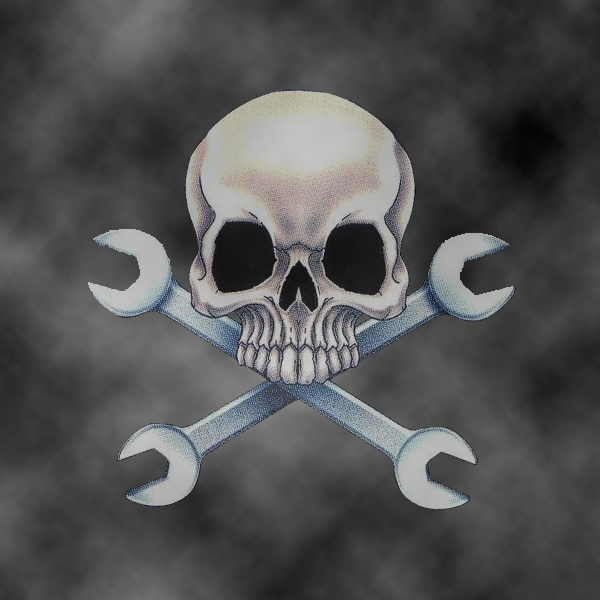 Proud Contributor to the Coven of the Ancients