| | | |
| --- | --- | --- |
| The Ultimate Vampire Resource and Directory | | |

LS

I keep coming back.. ;)=
Set at 08:23 on September 04, 2014

Quote:

My Halo Doesn't Shine ;)=



My name is Levi. I am a Chemical, Biological, Radiological, and Nuclear Defense Specialist in the Marines. Most of my pictures and info on here are from my former, pre-marine corps career. I'm slowly updating with new content to reflect my latest lifestyle. I'm still very much into music and artistic performance, but as you can imagine, I've been busy with other things of interest lately. ;)=

The band broke up when I joined the military, but now we are getting back in business. We will be playing our first show in over two years on March 25th, 2011.

I realize now that thinking I had a nack for modeling at a whopping 120 pounds was slightly silly, and trying to attempt it again weighing 30 pounds (still skinny as hell) more with a bad haircut would probably be just as lame. So, any new "professional" pics that may end up floating around are purely for my own amusement and vain gratification and in no way am I actually trying to be a "real" model.




Ahh, my former life...how sweet it was. But really, I wouldn't give up who I am now for anything.

I'm 25 (er..27..yeah update..blah blah...). I'm a musician (sort of), photographer (hardly), model (I'm laughing on the inside), and I'm currently taking Criminal Justice to become a private investigator (not so much anymore). I play guitar, bass, drums, keyboards and I sing..well I pretend I can. I also produce songs and CD's for independent artists. I love to go clubbing, see movies, concerts. I'm also very adventurous, I like to go cave exploring, rafting, biking, hiking, camping, Rock climbing, repelling.




I have been a solo artist for years, and my solo album is still in the works. Recently, however, I have joined a band (and watched them collapse and reform). I played my first live show with Wolfcult Choir on June 30th. We will be playing live all over Texas this summer/fall/winter. We are a neo-goth/rock/goth folk/metal band...it's hard to explain (tell me about it). We frequently play at an event called "The Blood Drinkers Ball" at a place called "The Vampire Lounge". That place closed down while I was away. Such good memories there. ;)=




I have a very sarcastic personality, and I never take things too seriously. My profile may not be covered in poetry or quotes from great minds of the past, and I have no super intelligent phrases of my own, but I'm not here to prove that I have a dark heart, crying out through words most people don't read anyways.

If anyone sends me a message asking if I'm a vampire; I will not respond. I'm not a what, I'm a who, and I'm just me ;)=





Bands I have been a part of:

Silence In Nothing



Damned In Eternity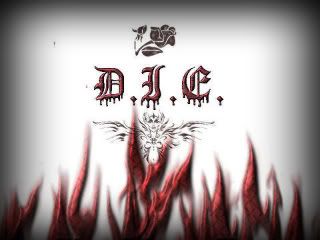 Favorite Bands:

NIN, Korn, BLS (Zakk Wylde), Tool, VAST, Marilyn Manson, Metallica, Blue October, Stabbing Westward, Death Cab For Cutie, Dead Can Dance, Loreena Mckennitt, Blind Guardian, Garbage, Days Of The New, The living End, AFI, Flogging Molly, A Perfect Circle, The Stone Roses, Depeche Mode, Paul Okenfold, DJ Tiesto.





Favorite Movies:

Devils Rejects, Donnie Darko, Equilibrium, V for Vendetta, Domino, LOTR,
Boondock Saints, Army of Darkness, The Hunger, Hero, Pulp Fiction, Lost Boys, Dark City, Wanted, American Psycho, Day Watch, Let The Right One in, The Matrix, Hitman, Iron Man.




Interests:

Vodka
Music
Guitars
Girls
Motorcycles
Guns
Marine Corps Martial Arts
Grenades
I really love grenades
MRE's (not so much)
Chemicals and Nuclear stuff (I'm a nerd)
Physical Fitness
Pizza (half of my diet) :P








My First Tattoo: The fang, blood drop, and single bite mark on my wrist. "It's a band tattoo" ;)=



My Wings (soon to be modified drastically)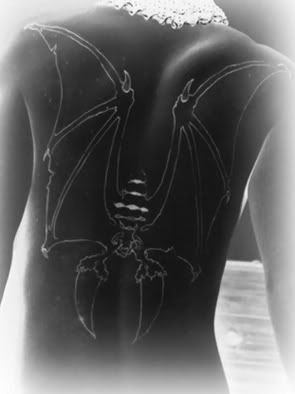 *Disclaimer* No one really cares about this crap...

I have a really deep voice, people tell me I sound like a serial killer..

My favorite colors are black and red, however it used to be blue when I was younger....what? People pay for this kind of info! Seriously, give me a dollar.

I have 11 fingers.... Ha!... ..gotcha!

I have 5 guitars. 2 electrics, 1 bass, 1 acoustic electric, and 1 classical electric.

I collect guns. I have been shooting since I was 4.

I love red wine, mmmmmmmmm; and raspberries.

I used to hate driving cars. Now I looooove them! Almost more than motorcycles.

My eyes change color; from blue to green to grey.

I love to travel. And I'm always traveling

I want a bat...somebody get me a bat! No! Not the baseball kind...unless it has wings ;)=

;)= Is my signature. If you see it, you know I'm doing something terribly wicked and you should run to your nearest local church and take cover immediately!! (or just kick me in the nuts)


"Love never dies..." Image by LS



Ok, this will be the only Protections Stamp I will honor on this page. And that's only because she can kick my ass! ;)=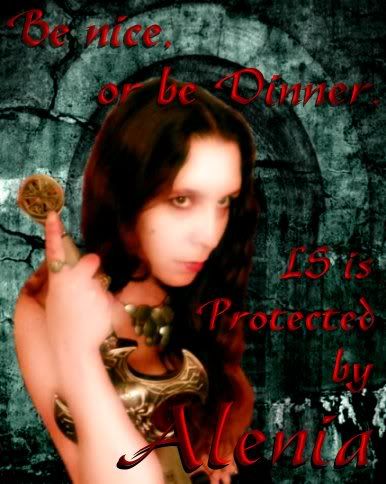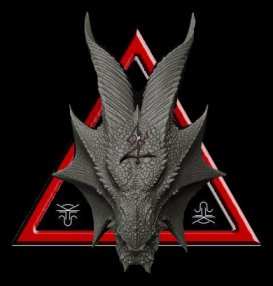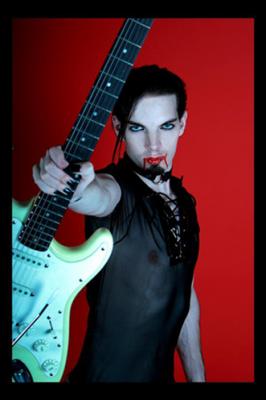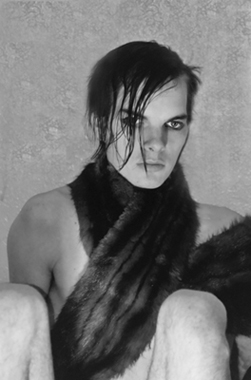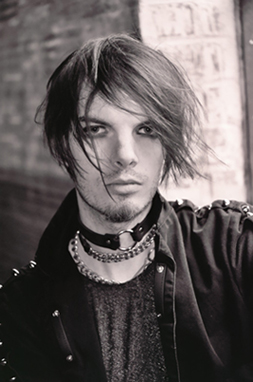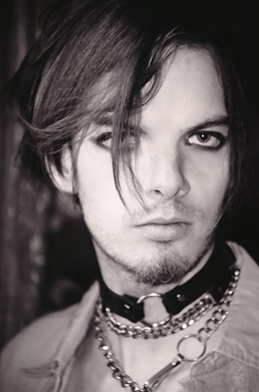 | | |
| --- | --- |
| Member Since: | Apr 02, 2008 |
| Last Login: | Oct 11, 2018 |
| Times Viewed: | 17,326 |
---
| | |
| --- | --- |
| Times Rated: | 898 |
| Rating: | 9.94 |
Rate this profile


---
HisFelina
07:04
Jul 25, 2020
Earthgrinder
04:35
Mar 04, 2020

MutantGoth
20:25
Feb 27, 2020
Psychic Vampire of the Gangrel Clan 96...
[
All Comments
]