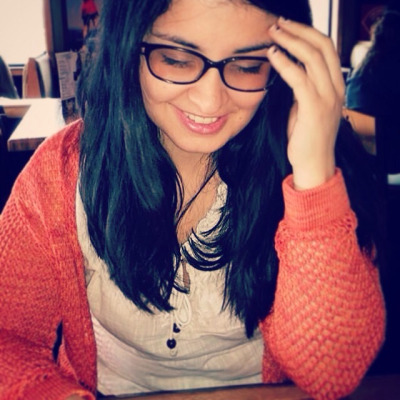 | | | |
| --- | --- | --- |
| | | |

Quote:

There is no happiness in love, except at the end of an English novel.





Read and tread carefully...


_____________



Looking for friendships and close connections. Please get to know me before being—forward.

As far as pictures go what I choose to share is what you'll see.

Please try your very best to send me coherent messages if you wish to speak to me. I don't have the patience to decipher incoherent sentences.

I don't ever down-rate or revenge-rate, but I do not hand out tens to everyone. Why should someone that wrote one or two sentences deserve the same rating as someone who put a good amount of effort into their profile? As my stamp says, I rate fairly and couldn't care less if it doesn't sit well with that person. If you do happen to add to and update your profile (this is specifically directed at whelps and newer members) I will be happy to re-rate just shoot me a message.

Now if you got through all of that, congratulations. Feel free to add, stalk, or message me if you wish. :) Rating explanation below.






My rating goes a bit like this:

1) I give out ones if there is absolutely nothing on your profile, the account has been suspended, or if it's something along the lines of a physical description along with something like 'cum 'nn talk 2 me ;)'. This isn't a dating site and a paragraph describing yourself isn't so laborious of a task that one can't do it.

2-4) I hand these out if your profile consists of one to four coherent sentences. Anyone can post graphics. If there is no description, it's a one. Attempt to describe oneself and I'll take that into account.

5) One that writes a good paragraph or two describing oneself using proper grammar and spelling receives a five.

6) The same as above, but with a bit of glitz (i.e.: graphics, pictures, background, etc).

7) A bit more of a text description. Going into likes and dislikes, music, hobbies, etc. Well-placed graphics (nothing that stretches out the width of the site a ridiculous amount) and no annoying quizzes that have external links to these sites.

8) Description is there along with even a bit more effort. When I get a sense of who you are I really like to rate this. There are just still a couple of mistakes on the profile. Nothing too eye-scarring though.

9-10) I rate this when I believe your profile possesses all of the above and then some. When I feel it's unique and I really grasp a bit of your personality.




Hello. Welcome to little realm. It's not much, but it's mine. Brace yourselves for the ride. Any pictures that I post on here will be linked to their respective owners if I can find it. Below is a playlist I put together for your listening pleasure or a video to feast your eyes on. It's completely your choice whether to indulge or not.


I would say there isn't much to say about myself, but I'd be lying and I mean that in the humblest way. Don't worry, I'll condense it. I go by Aeliin on VR and have been here a while. I've come back from a long reprieve energised and ready to meet new and interesting people. I was born in Puerto Rico, but moved to the States when I was seven. I've lived here ever since. My Spanish is still intact if a bit fragmented, but I can get my ideas across. I currently am going to uni majoring in history. I am chronologically twenty-something years young, but my mind is far from that. I am most of the time pegged the 'grandmother' type of my group and not ashamed to admit it. I love having intellectual conversations at any time of day or night. It electrifies me and I live for it. There's nothing like a good sparring of words. Anyone's welcome to spark my curiosity no matter the subject.



Authors:
Brandon Sanderson

J.K. Rowling

Anne Rice

Ayn Rand

Charlaine Harris

Terry Goodkind

J.R.R. Tolkien

George R.R. Martin

Poppy Z. Brite

Dan Brown

Konstantinos

Scott Cunningham

And many more...
Interests:

I have many interests. This will be a mash up of everything. To start, I love anything sci-fi/fantasy. I am a major Star Wars fan. I love the original trilogy and love the prequels for what they tried to do even if they were a bit of a let down. I like anime and manga, but I admit I'm not the most educated. If anyone wants to speak to me and try to broaden my horizons they're more than welcome. I'm a bit of an anglophile so I love anything BBC. I'm a huge Whovian. I want to thank Netflix for that. It's become a major obsession of mind. Granted, I haven't watched all of the old episodes, but I'm slowly getting there. I love anything that features Gordon Ramsay. His unabashed and candid attitude makes me smile. I love food and I love his brashness so it's a perfect combination for me. A good bit of my day consists of music and although I am not as heavily influenced by music nowadays I stick to the few groups that still makes a shiver run up my spine when I hear the first notes. Writing is very cathartic for me. I love spilling my thoughts out on paper as incoherent as it may be at times. It's a great release. I hate to admit that I watch a good chunk of television. Aside from BBC programmes, this fall I really enjoy NBC's comedy line up. It's sad to see The Office on its last season, but it had a good run. I've cured some of the blues by picking up watching Parks and Recreation.




Random Facts


_____________



I love being a brunette, but I sometimes secretly wish I was born with red hair.

I love playing MMOs. I hate playing shooters and am hardly a console gamer unless it's an amazing RPG. (Suggestions welcome.)

I want to teach English abroad and finish my education overseas.

I hate clowns and anything clown-like.

I do not smoke and rarely drink.

I love reading anything sci-fi/fantasy.

The Walking Dead and Fear the Walking Dead are my favourite series on AMC at the moment.

I do not have many friends, but those I do have I treasure dearly.

I'll add more as it comes to me...

The Red-headed Twins




I relate a lot to the Twins' story. Mostly with Maharet. She was the first character I ever took on role playing and it has stuck with me ever since. Their story brought me to tears and channelling a part of myself that not many people are privy to through Maharet has helped me through so much. Even though he is not a member of this site all my love as a friend and companion goes to my Aluraune.




Without him, I wouldn't have been able to connect with myself on such a deep level. I owe him a lot. He's a fantastic writer and a hell of a friend...





Spirituality:


This is a grey area for me to say the least. One thing I am sure of is that I do not affiliate myself nor do I support oppressive schools of thought and I personally feel that's what most organised religions are. Again, I cannot stress this enough, this is my own personal opinion. I walk a very thin line and one could label be an agnostic, but there are times where that is very blurred. I honestly just try to be a good person. I treat others with respect and expect it in return. I try to put out positive energies as I know it will come back to me. If there is anything I believe in it's the power of kind words and actions without expecting anything in return. I try to achieve that every day. I do find myself dabbling in the Wiccan beliefs from time to time and try to make my own Path.










Likes and Dislikes:



I like any other person have pet peeves and things I'm fond of. I will focus on certain characteristics people lack or have an abundance of. First, the positive: generosity, compassion, and understanding. A person can not show enough of these amazing qualities. I love people who really try to understand others without any judgement. Compassion is essential to the survival of us as a whole. Without compassion there can't be selfless love and with the little time I've spent in this world I've observed that it is crucial. Giving without expecting anything in return is what I was raised to believe. It pains me to see people give and expecting a reward. My dislikes are simple and can be summarised as being the opposite of the three starting qualities. I cannot stand selfishness and cruelty. It's pretty self-explanatory and won't go into a tirade about it. Please don't bring negativity here. I can not be more frank about that.


LOVE:
I must admit I have an infatuation with this particular devilishly good-looking man... I think he is a great artist all around. He has an amazing singing voice that melts my heart and writes lyrics that make me weep from joy. I cannot find the words to thank him and the rest of the band. I look at my tattoo every day and I don't see the ugliness of scars, but the mark of survival. I will always be a HIM fan.
FoREVer a loyal deathbat. I'm not ashamed to admit it. They've helped me through so much and I believe they are so talented musically. Any song I hear of theirs gives me chills. I support them through everything and have seen them live three or four times. I love their music and I love how respectful and loyal they are to their fans. It really makes me smile.
There will be more to come soon... Thank you for stopping by.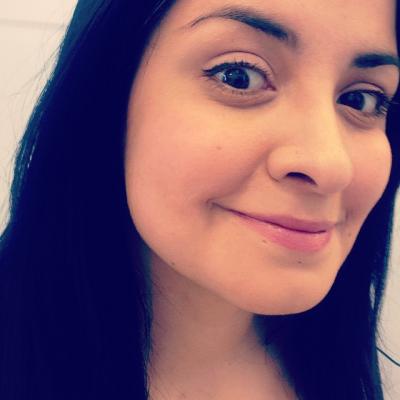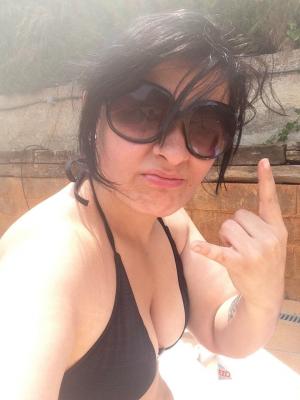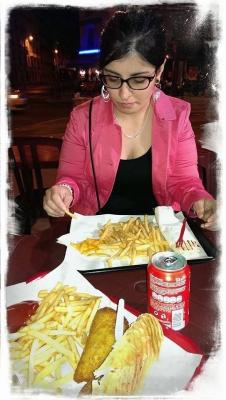 | | |
| --- | --- |
| Member Since: | Oct 09, 2008 |
| Last Login: | May 30, 2020 |
| Times Viewed: | 7,721 |
---
| | |
| --- | --- |
| Times Rated: | 688 |
| Rating: | 9.848 |
Rate this profile


---
LadyWiccanMoon
01:45
May 11, 2021
Wiccanmoon
22:18
Apr 19, 2021
Zarr
03:30
Jun 27, 2020
[
All Comments
]
REAL VAMPIRES LOVE VAMPIRE RAVE
Vampire Rave is a member of
Page generated in 0.1925 seconds.