| | | |
| --- | --- | --- |
| | | |

Quote:

I am creature of the night - a night wolf.



Hey my name is Chris my nickname is Wolfman. I go to Northwest Vista College. I belong to the video gamers club there, where we just play video games all day between classes. Yah I know I am cool, and I suck at the same time because while you are going to class I am passing the time kicking bad guy ass! LOL. I like vampires as well as werewolves, and witches, wizards and wiccan I am a lone wolf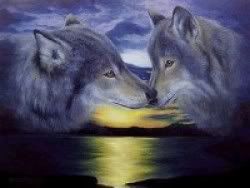 Whatever you do, DON'T CLICK ON THIS!!!


I like to help others. I am a great friend and I am always into meeting new people. I write stories about helping others.

I write stories based on my character: a werewolf.

I love playing guitar and playing song on it .

I like to play the guitar, and have been playing for about three years.

I like werewolves, wolves, vampires, and hybrids. Obviously why else would I be here. I hope to meet a lot of great people, from what I heard about this site it is great. And so far I can't complain. I have met some good people on here.




I am an only child of both parents. I am half Spaniard and half Italian.

Flag of Spain



Italian Flag



When I am not at work or school I have friends a lot of friends on Vampire Rave. I like to keep in touch with my friends on Vampire Rave in my spare time



MY LIKES



I watch….
Charmed,
Wrestling,
I like…..
Underworld
The Lost Boys
Empire Records
The Howlling
Phantom of the opera
Iron man
Ghost Rider
Music I like…
James Blunt
Simple Plan,
Black eyed peas
Greenday
Rick Springfield
Pat Benatar,
Natasha Beddingfield
All American Rejects
Sports
Wrestling
Football
Bowling
Basketball
playing my guitar
Video games
Guitar Hero one, two, and three
Smash Bros Melee
All the Grand Theft Auto games
Counter Strike
Kingdom Hearts
Tenacious D and the pick of destiny
I love playing my real guitar it is a accoustic/electric guitar
And I guess that is it for right now at least.






MY DISLIKES



Impatient people
Those who try to take away free will
Especially like people telling others what to do.
Criminals
Men who hurt young women and children
Rapists
Murders
Thieves
Anything that is the criminal element
People who fear another because they are different
People who do things for only money
People who judge others
And liars










I am catholic, but also believe that everything happens for a reason. I believe that humanity has a capacity for good; we just lack the light to show us the way. I believe that love is the way, it is the greatest gift of all. I also believe that there is freedom in manual labor.

I have a different style just a shirt on cold days and t-shirts on hot days as well. I have a John Cena Shirt; it is a black shirt with a picture of him on the front. The same with my Eddie Guerro Shirt and Jim Morrison shirt. So just a shirt and jeans, that is all for me. Don't think I need to fit in and definitely don't think I have to dress a certain way to fit in. I am who I am, I like what I like, and my clothes shouldn't change that appeal.




I have black hair and brown eyes. I am tan, and I wear black square frame glasses.

I am looking for a few friends on VR. Am Looking For A Woman I Can Conncet With. Am Single My hopes and dreams...I want to have the world and help others.... the same goes for my goals.





THANK YOU FOR COMING. PLEASE LEAVE A COMMENT SO I MAY RATE YOU BACK. COME BACK ANYTIME. AND IF YOU ADD ME TO YOUR FRIENDS LIST PLEASE LET ME KNOW SO I MAY ADD YOU AS WELL.


With thanks to LadyKrystalynDarkstar for updating my profile.


| | |
| --- | --- |
| Member Since: | Mar 09, 2006 |
| Last Login: | May 02, 2009 |
| Times Viewed: | 25,521 |
---
| | |
| --- | --- |
| Times Rated: | 1,066 |
| Rating: | 9.244 |
Rate this profile


---

AlderxWolf
03:16
Sep 20, 2021

CailleachGealach
20:08
Apr 24, 2021
MontanaMoon
22:30
Apr 21, 2021
[
All Comments
]
REAL VAMPIRES LOVE VAMPIRE RAVE
Vampire Rave is a member of
Page generated in 0.0666 seconds.