I welcome you to my profile. Below you will find some facts about me. It will be appreciated if you rate my profile and enjoy it. I will also let you know when I update!
Love, MsElektra


About Me:
AGE: 26 (June 23, 1981)

GENDER: Female

LOCATION: Malta

HOMETOWN: Gzira

ZODIAC SIGN: Cancer



PASSTIMES: Socializing, Music, Collecting porcelain dolls,


art & design, fashion and reading

EDUCATION: University of Malta taking B.Communications & Maltese Language

FAVORITE BANDS: Garbage, Portishead, Within temptations




FAVORITE SINGER:



FAVORITE ALBUM: Confessions on a Dance Floor



FAVORITE FILMS: Wizard Of Oz, American Beauty, Edward Scissor Hands, The Virgin Suicides , Phantom of the Opera, Queen of the Damed

FAVORITE BOOKS: All by Danielle Steel and Meave Binchy, Biographies about famous personalities and Maltese writers.

FAVORITE TV SHOWS: Bold and Beautiful, Maltese Drama and Quizzes

FAVORITE ACTORS: Leonardo di Caprio, Harrison Ford, Johnny Depp, and Keanu Reeves

5 ITEMS I CAN'T LIVE WITHOUT: hmmmm Money, Make-up, clothes, shoes, my turtles and my cat, my beloved boyfriend and those who loves me.

MAKES ME HAPPY: rain,




warm cookies, playing music, good shows, tea, cute animals, ice tea, surprises, my note books, kisses, painting, photography, bubble baths,


pamper my self,



my boyfriend and nice pressies.

MAKES ME SAD: hurt animals, mean people, death, liars, dishonest people and pretenders.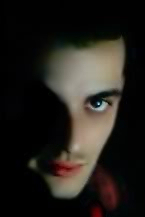 Yendor - My Brother



MstJuan - My Beloved