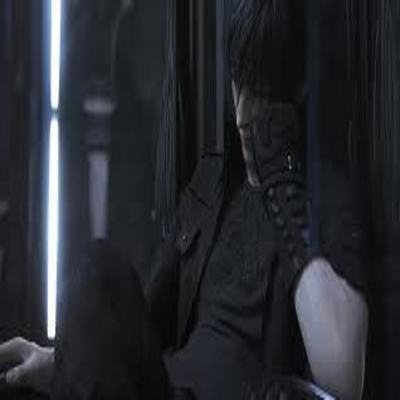 New poem. 5/16/2019
Set at 07:15 on May 16, 2019

WHAT NOCTISLUCISCAELUM IS DOING
Websites
Quote:

Went to bed with a 44 & 3 bullets, woke with 1 bullet. I need a drink




Alliance: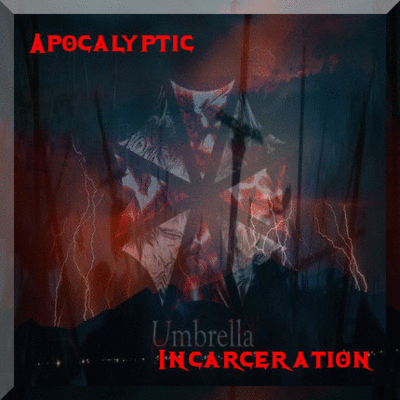 I'm 6'1, I have brown eyes and long brown hair. I like to listen to music, write poetry/lyrics, hang out with friends, play guitar and meet new people. I like to write guitar riffs. I usually don't like sitting in one place for too long unless it's something really got my attention. I like to walk and have conversations with people about almost anything (I'm a slow typer so please don't get annoyed) I have a son that's 13 years old, he is the best part of my life (even though he's a little punk) When it comes to my friends, I pretty much consider them family. I would put more right now but I'm not really that good at describing myself (I hope you don't mind) I've posted some poems that I wrote in my journal cause I wanted to see if anyone likes them, If anyone does like them and would like to see more posted feel free to let me know. Also if you don't mind, If you add me to your friends list can you please let me know so I can add you to mine, I would really appreciate it.



Movies:
Halloween, Friday The 13th, Nightmare On Elm Street,
Iron Man 1 & 2, Spiderman 1,2 & 3, The Amazing Spiderman, X-Men 1,2, & 3. Ghost Rider, Final Fantasy: Advent Children, Frozen, 28 Days Later & 28 Weeks Later, Turistas, The Crow,
Texas Chainsaw Massacre, Silent Hill, AVP 1 & 2, I Am Number 4,
Underworld 1, 2, 3 & 4, Resident Evil 1,2, 3, & 5, Messengers,
The Day After Tomorrow, The Book Of Eli, The Eagle
Cowboy Bebop, Green Zone, Pitch Black,
The Chronicles of Riddick, Transformers: The Animated Movie,
Transformers 1,2, & 3, Carriers, The Bourne Series,
Pandorum, Fright Night, The Priest, A Man Apart,
Unstoppable, Urban Legend 1 & 2,


:
Final Fantasy VII, VIII, X, X-2, XII, Prince Of Persia 1-5,
Metal Gear, Snake's Revenge, Metal Gear Solid -4,
Tomb Raider and Rise Of The Tomb Raider,
Devil May Cry 1-4, Haunting Ground, Boderlands,
Kingdom Hearts 1 & 2, Castlevania: Symphony Of The Night




Music:
Heaven & Hell, Black Sabbath
Ozzy, Guns N' Roses, Dio, Alice Copper,
Skid Row, Warrant, Iron Maiden, Pantera,
Rob Zombie, Metal Church, Theory Of A Deadman,
Slayer, Faith No More, Avenged Sevenfold,
Soulfly, Hell Yea, Mudvayne, ,
Three Days Grace, Breaking Benjamin,
Adema, Linkin Park, Godsmack, Ill Nino,
Slipknot, All That Remains, Dope, Sixx A.M.,
Five Finger Death Punch, Megadeth, Disturbed,
Atreyu




Wasting Time: (Just something that I felt like writing)
(7/19/08)

Not trying to be cruel,
or make people sound like fools.
nor am I'm trying to say
that everyone's prey
sitting next to a stepping stone
in a room all alone.

I just don't have the time
to redesign every design
that comes to mind
of what might be a possibility
of the flaws in my inner reality

Which in the end, I won't pretend
that to make a mends for my sins
I must plan to make a stand
to change everything I have damned

Not trying to complain or claim I'm sane,
just need to change and rearrange
my inner view on what to do
so I can see my life through

To see my life not as wasted time
just waiting for the clock to chime
to have someone see me for being me
not just some debris
created from someone else's misery





My Inner Angels
(7/26/08)

Stuck in a world outside my mind
sometimes sanity can be hard to find
the things I keep out of sight
are to keep the light from getting
to bright

I sometimes sit and laugh at what
the voices in my head have to say
while staring at the back of my door
contemplating a game of war

It's like playing tic tac toe
with nowhere to go
where your only friend's a knife
by the way how is your life?

Been walking around for days
in what seems like an endless maze
locked out of my own personal hell
I'm left in the shadows to dwell

The light at the end of my tunnel died
my inner angels all have lied
I may sit here battered and alone
but at least I haven't been turned to stone

So now I'll sit here and say my prayers
as I look into my world of despair
just four more flights of stairs
then I'll no longer have to worry about
the lack of air




(__/)
(='.'=)
(")_(")
This is Bunny. Put him on your
Vampire Rave Page and help him on his way to world domination
| | |
| --- | --- |
| Member Since: | Jul 09, 2008 |
| Last Login: | Sep 05, 2023 |
| Times Viewed: | 22,296 |
---
| | |
| --- | --- |
| Times Rated: | 1,220 |
| Rating: | 9.948 |
Rate this profile


---

Witchykitten
13:19
Sep 15, 2023
ArturoVoss
17:40
Jul 25, 2023
DiamondRose
01:33
Jun 14, 2023
[
All Comments
]
NEWS



16:11:41
Jun 14 2021


I had to apply some security updates. I needed to take the site down for a few hours to complete everything. I did it in the middle of the night.. When hopefully, most of you wouldn't notice :)

More News...