Hallo und Wilkommen! Hello and Welcome for those who don't speak german. my name is Angela. i'm new to VR but have made a lot of gut freunds(good friends) that have made me feel most welcome. this site, this place is like a second family, i finally feel like someone understands me and what i'm all about, without being judged or critisized for being myself. DankeSchon(thank you) everyone for that.i studied at the church and school of wicca under gavin and yvonne frost for many many years, they teach that there is no good or evil that everything is neautral, but it;s hard to be so complacent and sit in the shadows and go unnoticed just to keep from making "waves" or drawing attention to yourself.i'm tired of hiding in the shadows. i have the knowledge, i have the power, and damnit, i want to use it without fear of ridicule or banishment.my Book of Shadows is full and pulsing with energy! and i'm gonna use it.
a little about me:
name:Angela Sabine Vecchio
family heritage:
my mother's family hails from Hamburg,N.Germany and Stuttgart in S.W. Germany. My father's family hails from Catanzaro,Italy.I was born in the states.Virginia,on a military base(my father retired military)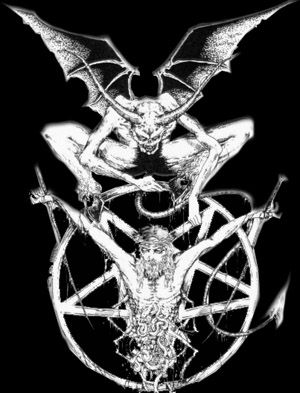 Likes:Honesty,Honor,Integrity,Determination,Confidence Tempered with Humility,Compassion,Empathy,Tolerence towards others.
dislikes:
dishonesty,people who are unreliable,laziness,people who lack compassion or are unwilling to accept the fact that they are sometimes wrong.
people who exhibit signs of having Narcissistic Personality or Histrionic Personality(don't laugh these are real disorders that can be prevented, some people just don't care)
Fears:
clowns and ventriliquist dummies(hey, don't rag me on this one please.you gotta admit there's something just not right about them!
education:
highschool graduate
college graduate
currently back in college to further my degree

occupation:
massage therapist(officially_
friend and counselor(unofficially)
Fav. bands in no certain order:
Iron Maiden
Ozzy
Godsmack
Disturbed
Metallica
Pantera
Queen
Rammstein
Unheilig
Blutengel
Eisbrecher
Enomine
The 69 Eyes
Seraphim Shock
Cradle of Filth
Loreena McKennitt
Inkubus Sukkubus
After Forever
Stevie Ray Vaughan(love the blues,man!)
Here are a few pictures of my favorite bands
Seraphim shock

here are some pictures of the Godsmack concert i just recently saw

Blutengel

Enomine

favorite movies:
Highlander ---- Bad Moon
Dragonheart ---- Full Eclipse
Prophecy ---- Evil Dead
Aliens ---- Dog Soldiers
Pumpkinhead
PitchBlack
SplitSecond
Something Wicked This Way Comes
Underworld
Tales From The Crypt-DemonKnight
Waxwork
NightBreed
HellRaiser
Excalibur
Mists of Avalon
The Keep
Clash of the Titans
The Craft

fav. vampire movies:
Subspecies
To Die For

fav. vampire series:
Forever Night

fav. vampire from the movies:
Radu from Subspecies

favorite books:
Shannara series by Terry Brooks
Book of the Dead by E.A. Wallis Budge




fav. authors:
Terry Brooks
Ray Bradbury
Alfred Hitchcock
Dean Koontz
Clive Barker
(sorry not including anyone profound like Nietzsche,Jung Tao,Frued,or the Dali Lama.i scramble my brain enough with deep shit cause of college studies!!!!!!!)





video games(yea I got the old Gamer bug too, whenever I have a spare moment which is rare):
Legacy of Kain
Summoner
Champions of Norrath
Drakan Ancients Gate
Eternal Darkness
Legend of Zelda Ocarina of Time
God of War
Shadow of Rome
Soul Caliber
BloodRayne
Prince of Persia trilogy
I'm seriously into mythology, doesn't matter.can be egyptian,greek,roman,norse,celtic,mayan,incan.I love it all!

I collect crystals,dragon figurine,other mythological collectables,egyptian stuff, swords,and memmorabilia from the different Wars(Civil War, World War II,etc.

books I recommend:
Practical Magic The Spiral Dance by Starhawk
Positive Magic by Marion Weinstein
Earth Power by Scott Cunningham
The Witches Qabala by Ellen Cannon Reed
Cosmic Trigger:The Final Secret of The Illuminati
The Templar Knights
Is minic cuma Ainged ar an Diabhal fein--There is often the look of an Angel in the Devil himself





Like one, that on a lonesome road
Doth walk in fear and dread
And having once turned around walks on,
And turns no more his head;
Because he knows,a frightful fiend
Doth close behind him tread
---Coleridge





Even the man who is pure in heart
And says his prayers by night
May become a wolf when the wolfbane blooms
And the moon is pure and bright.
---The Wolf Man 1941





By the pricking of my thumb,
something wicked this way comes
---Ray Bradbury






...and it's so easy when you're evil
this is the life,you see.
the Devil tips his hat to me
I do it all because I'm evil
and I do it all for free....
your tears are all the pay I'll ever need
-----When You're Evil
by Voltaire