"If only the soul could communicate our most intimate truths to others
Set at 09:37 on October 24, 2020
WHAT SHATTEREDEXISTENCE IS DOING
Quote:

"When your dream's shatter the pieces really never fit back together exactly right "



Come in if you wish; time here is just another day when describing this person's state of mind. A shattered existence is the reality at this moment if you must know, yet another letdown. I am sure she will bounce back as she always does, right now it's just another moment in time were they put hopes, dreams, and their heart out there to be shown anything but what was wanted or needed. This woman will not crawl off in a dark corner, blaming the World over injustice, unfair treatment; no, she isn't. She's mending wounds, overcoming insecurities, and stepping into her own power without regrets of anything that put her in this state at this moment in time.





Just a little glimpse into the person behind the profile, so it's clear I am not new here. I have been around for a while, have a few profiles on here besides this one. I don't give a lot of info about my personal life anymore because it's not beneficial to my family or me to let strangers into my life without getting to know who I really am speaking to. You can call me Ivy; that's all I am willing to give to anyone who I don't really know or am aware of. If you know my real name, where I live, or personal things about me, I considered some of you to be trustworthy friends. These days it's not that easy to put yourself out there to others; your not even sure are real or who seem to be betraying multiple people for god knows what reason.

Well, enough about me; thank you for dropping in; if you add, rate, or journal, I will do the same.





Things I like:

Getting out in nature

Tarot reading on others

All Genres of Music have the right tone and meaning.

Paranormal Investigating

The conversation is more than two words, sentences, not a conversation or effort to get to know someone.

I like talking to people who have similar beliefs and qualities.

I really like to get to know people who have their own ideas, beliefs, and wants out of life without judgment from either side.





My Dislike or pet peeves:

Disrespect in any form toward others.

The one or two words pick up lines; if you want to talk, communicate, please do; it's not that hard to say hello or strike up a conversation. The one or two-word stuff is not even worth a reply for me most days. I rather concentrate my energy on people who seem to be generally interested in having a positive conversation.

People who use derogatory words or behavior toward another meant to tear down, belittle, or abuse another is spinless. If someone can't say something positive or constructive without belittling, being abusive, or emasculating another person, they may need to self-reflect on their behavior. It's better one thinks before speaking before impulsively putting themselves in a bad light.

I feel saddened when others seem to put their own spin on the person I am, in their mindset without even really speaking or getting to know the person behind this profile. I have lost people I have cared for because of others' own perceptions and limited understanding of who I really am as a person who seems to be a common theme on this site and others.


I use the block button to avoid conflict or if someone does not seem to understand when I have had enough of someone's behavior. I treat people these days in a way they treat me, meaning if their nasty or rude, I will either block or treat them like they don't exist. I feel conflict is best avoided if possible; it just seems to suck the energy out of you when continued.






My coven





My Alliance





My Mentorship





Sanna Nielsen - Undo




I chose this Artist music because it narrated the meaning behind this profile to reflect its tone and mood. I wanted others to feel, see, and experience the in-depth emotional aspects of what this profile and content represents. This profile is raw, emotionally charged, and unfinished, which is what life is represented in the big picture of our existence.


| | |
| --- | --- |
| Member Since: | Oct 18, 2020 |
| Last Login: | Oct 26, 2020 |
| Times Viewed: | 688 |
---
| | |
| --- | --- |
| Times Rated: | 86 |
| Rating: | 9.882 |
Rate this profile


---

EclipsedMoon
21:34
Oct 26, 2020

BeautifulKarma
21:09
Oct 26, 2020

GothMaiden
20:29
Oct 26, 2020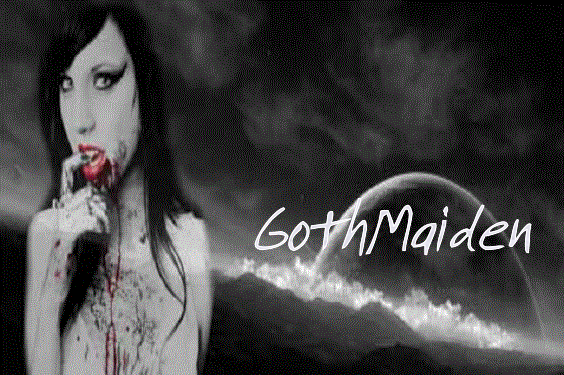 [
All Comments
]