I AM HAVING SEVERE COMPUTER PROBLEMS. IF I'M NOT ONLINE FOR A BIT, IT IS BECAUSE I HAD 2 SEND MY COMPUTER AWAY TO GET FIXED. IF I DO NOT RESPOND TO YOU MESSAGES OR EARN FAVOR FOR THE HOUSE, IT IS A RESULT OF THESE SERIOUS COMPUTER PROBLEMS. PLEASE FORGIVE ME!





Currently reading: The Craft: A Witches Book of Shadows








BTW, I really detest talking about myself. So, if there isn't enough info here for you, just ask me what you wanna know!
Just a little FYI! I took the quizes for fun, not so ppl could rely on them for information on me. If you don't like the quizes, simply pay no attention to them. I think I've written plenty of information in my profile for everyone to get a general idea of who I am. If you want to know something, then rather than criticizing me, just ask! I'll most likely tell you if you're nice about it.



Murderdolls
-
White Wedding
Music Video Codes
at
MySpace
ToolBox
5', blue eyes, long red hair, pierced nose, love music, love sex, bdsm, recently left my husband, looking for something new (or old) and exciting in my life.
I have 2 kids, both girls. The oldest is 14 and my youngest is 5. They are the lights of my life. though they constantly drive me crazy!
Bondage movie! You're into BSDM (Bondage &
Discipline, Dominance & Submission) and chances
are, you're fond of whips, chains, harnesses,
and tight leather outfits. You like to mix a
little pain with a LOT of pleasure, baby!
What kind of porno would you star in?
brought to you by
Quizilla
Take the quiz:
"What Is Your Kink?"

Submission
You live to serve! You're most excited when someone else takes the reins and controls the situation. You're happy to do whatever will make your partner happy, even if it isn't your favorite thing to do. In the bedroom, you aim to please. Your motto is, Yes Sir/Ma'am
BRIDES OF DESTRUCTION (original members)
I like my men tall, at least 6',preferrably over 6'1(but if the right one came along and wasn't tall, that would be ok). I like short women, thats would be under 5'4. With the exception of my Nova, who is 6'.
"Bite me" is not just a saying! And candles are not just for lighting. Theres something 2 b said 4 hot wax!
Music: MOTLEY FUCKIN CRUE, DISTURBED, SEVENDUST, BRIDES OF DESTRUCTION, 58, Saliva, Shinedown, Staind, Three Doors Down, Danzig, Korn, Ted Nugent, Godsmack, White Stripes, NIN, Static X, Slpknot, Mudvayne, Drowning Pool, Ramones, AFI, Faster Pussycat, Murderdolls, Poe, Ozzy, Kiss, Henry Rollins, Zombie, Luda, Snoop, Manson, 80s hairbands/heavy metal, Stabbing Westward, Pantera, Biggie,GC,Eminem,LP, Cure, Prince, Rick Springfield, old Brandy, old Janet Jackson, a very small portion of Michael Jackson, Blondie, Abba, Bee Gees, the Beatles, Ace of Base, the Go Gos, the Runaways, etc....I enjoy lots of music from many genres, and I LOVE 80's music! Fav soundtrack: Trick or Treat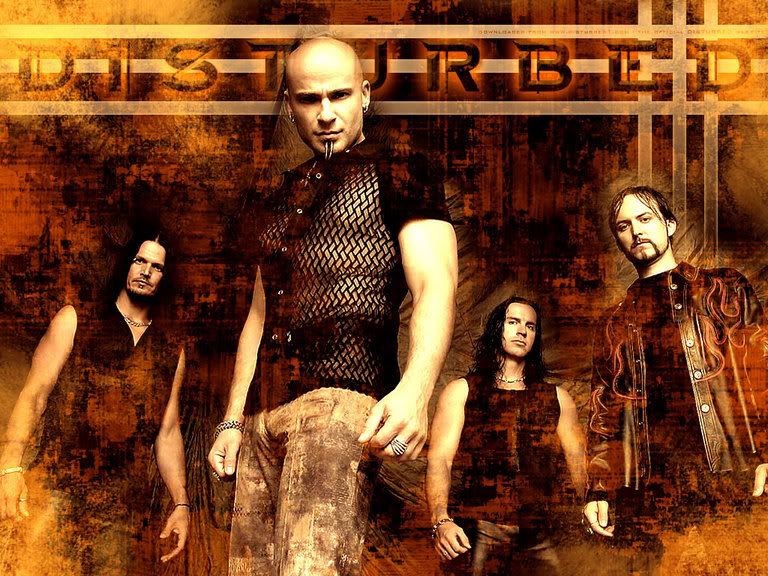 DISTURBED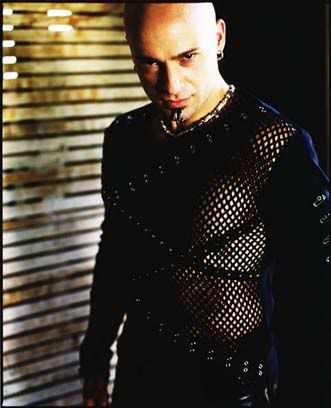 David Draiman ~ Disturbed
"Meaning Of Life" - Disturbed
I wanna get psycho
Run you little bitch
I want your power glowing, juicy flowing, red hot, meaning of life
It's not enough to have a little taste
I want the whole damn thing now
Can you dig it?
Need to get psycho
wanna hear you say it
say, you want it, need it
Don't wanna wait until we finish the show
It's not enough, you hunger for more
You're one twisted little fuck
And now you wanna get psycho with me
Give in Give in
Decide
I wanna get psycho
Scratch my itch
Give me your power glowing, juicy flowing red hot, meaning of life
It's not enough to have a little piece
I want the whole damn thing now
Can you dig it?
Need to get psycho
Wanna hear you scream
Tell me to take you, scare you, fuck you
After we finish the show
It's not enough, you listening whore?
You're one twisted little fuck
And now you wanna get psycho with me
I can feel the blood, flowing through my veins
Spilling on my soul
And now the hunger's getting bigger
Come a little closer now pretentious whore and pull my trigger
Free the violence that is building in me
I say now end of the ride, murder suicide
Is how I've been feelin'lately
Come a little closer my pretentious whore I'm living with a feeling that I can't ignore
Come a little closer my pretentious whore I'm living with a feeling that I can't ignore
Come a little closer my pretentious whore I'm living with a feeling that i can't ignore
And the need to get psycho is not a question to me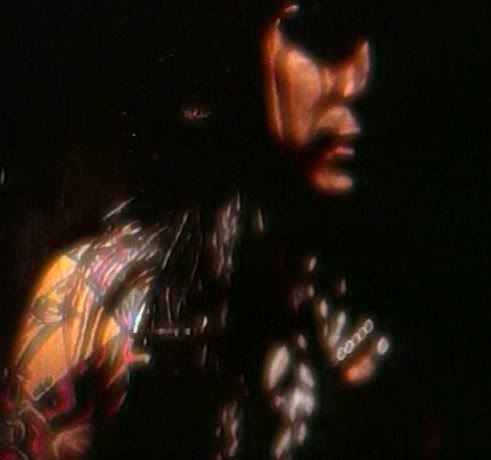 If this were lurking in the dark, I'd never wish for light! MEOW!
If anyone wants to IM me go ahead. Alot of times I appear as invisible, so just try neway.
Yahoo: cosmostarr
MSN: starrjinx@hotmail.com
AIM: StarryEyesSixx
I LOVE to sing. I was in choir all the way through school. I have had formal training. Went to a lot of competitions, both as a solo artist and in a group. When I was 14, I auditioned to sing in a choral group with the Kansas City Symphony. Of course, I got the part, but it was a very strict audition. Unfortunately now, I have horrid stage fright. Performing is in my nature, but the stage fright has taken over. A lot of it may be due to SAD.
The stage fright seems to be getting better, as my self esteem returns.
I live with my grandmother and I take care of her. I don't know how much longer I can stand it, but I'm doing my best.
FYI, since my self esteem has been returning, my stage fright has lessened, quite a bit actually.
I'll add more later as it comes to me.
I am a HUGE Nikki Sixx fan/freak. Whichever you prefer to call me. I'm also a huge fan of Johnny Depp, DAVID DRAIMAN, Brent Smith, Josey Scott, Taime Downe, and Bam Margera. All men who wear eyeliner, save one...hmmmm, what does that say about me?????
Yes, I'm a member of the SSS! For life. SSS have about 5 websites or so and occasionally you can find us where it all began, at www.motley.com I'm a Sixxaholic baby!
SSS=SixxSexSlaves
Got a problem with that? Well, I guess you'll just have to deal with it all on your lonesome!
I'm also a Bridesmaid, which began at the same place...for Brides of Destruction. I think back and we were almost Cockheads, tff. They almost called the band Cock Star, hence Cockheads. But they figured it would be hard to get any radio play if the djs couldn't say the name of the band on air...Hard for touring too.
Shows I've attended: Pantera(2), White Zombie(2), Breaking Benjamin, Three Doors Down, LA Guns(2), Motley Crue, Cinderella(2), Bullet Boys, Winger(2), Poison(6), Bret Michaels, Vince Neil, American Anthem, Skid Row, Ted Nugent(5), Lynnard Skynnard(4), Damn Yankees, Bad Company, Pretty Boy Floyd, London Choir Boys, Green Jello, Testament, Blaque, Nelly(EEEEWWWW), Cake, Weezer, Story of the Year, Veda, Downtown Clown, Garth Brooks, Reba McIntire, Ratt, Prince, Staind, Smile Empty Soul, Soil, Fuel, Puddle of Mudd, Saliva, Disturbed, Corrosion of Conformity, Opiate for the Masses, Mudvayne, Sevendust, 10 Years, seems like theres more...I'll add as I remember!
Upcoming shows I hope to attend: Taste of Chaos Tour: Def Tones, etc; Rob Zombie; Korn; Ozzfest
Dislikes: Assholes who purposely slam into you at shows knowing you're not interested in moshing(its guys like this who give moshing a bad name!), Nirvana, Kurt Cobain, ICP, System of a Down, Ashlee Simpson, Kelly Clarkson, dishonest people, useless arguments, people who preach at me, double standards, homophobes, people who beat their kids, pedophiles, cheaters, assholes, unhygenic people, Simple Plan, whiney bitch music, useless people, stupidity, serial killers, dirty diapers, wet toilet seats, new Metallica, dial up internet(thank god I have broadband!!), people who don't keep their cat box fresh, cocaine(recovering for life), most cops, children who think they know more than they do, Whitney Houston and Bobby Brown, Primus, Rush, Simple Plan.(more to come)
Pet Peeves: When people put the toilet paper on the wrong way or don't replace it, when people hang the towels wrong in my house, doing dishes, cleaning the toilet(but I do it anyway), dirty people who have access to showers and toothbrushes and just refuse, (more to come)
Online Games: Literati with my SixxFreak group(they know who they r); Mahjong; Pyramids; Solitaire
Great Movies: Queen of the Damned; Interview with a Vampire; Bram Stoker's Dracula; Sgt. Pepper's Lonely Hearts Club Band; Grease; Grease 2; Lord of the Rings(all); Harry Potter(all); Prey for Rock n Roll; Rocky Horror Picture Show; League of Extraordinary Gentlemen, Trick or Treat, Xanadu, Two of a Kind, Pulp Fiction, Never Ending Story, Legend, Labrynth, Dark Crystal, The Incredibles, Barbie:Fairytopia(shhhhh), Beavis and Butthead Do America, Jay and Silent Bob Strike Back, Friday trilogy, Vampire Clan, Nightbreed, Blade trilogy, Star Wars Episodes 2 & 3, Jersey Girl, Team America(fuck yeah!), Sin City, Aeon Flux, Connie & Carla, Alexander, Kingdom of Heaven,
Fav kids shows and cartoons, old and new: PeeWee's Payhouse, Fraggle Rock, Hi Hi Puffy Ami Yumi, The Grimm Adventures of Billy and Mandy, Teen Titans, Speed Racer, He-Man, She-Ra, Thundercats, Transformers, G.I. Joe, The Muppet Show, Menudo, Aqua Teen Hunger Force, Winter Steele, Beavis and Butthead(more to come)
Favorite books: Go Ask Alice - Author unknown; Motley Crue: The Dirt: Confessions of the World's Most Notorious Rock Band; Dark Angel - VC Andrews; The Crucible; Forbidden Fruit - Erica Spindler
Books I'll be reading soon: The Heroin Diaries-Nikki Sixx; An Education in Rebellion:The Biography of Nikki Sixx; Motley Crue In the Studio; Fortune - Erica Spindler; Star - Pamela Anderson; Star Struck - Pamela Anderson; Shocking Pink - Erica Spindler; Cause for Alarm - Erica Spindler; All Fall Down - Erica Spindler; See Jane Die - Erica Spindler; The Killer Takes All - Erica Spindler
Fav Vocalists: Vince Neil, Aaliyah, Ozzy, Corey Taylor, Dani Filth, David Bowie, David Draiman, Gina Gershon, Gene Simmons, Paul Stanley, Bret Michaels, Sara Brightman, Sarah McLachlin, Phil Ansalmo, Prince, Taime Downe, Wednesday 13
Fav Bassists: Nikki Sixx, Gene Simmons, Kelly Nichols, Duff McKagen, J-Mo
Fav Guitarists: Mick Mars, Randy Rhodes, Zakk Wylde, George Lynch, Tracii Guns, Slash, Ted Nugent, Dweezil Zappa, Dan Donegan
Fav Drummers: Tommy Lee(great drummer, shitty person), Carmine Appice, Randy Castillo, Joey Jordison
Nicholas "Razzle" Dingley Nikki Sixx w/ Robbin Crosby
R.I.P. Robbin Crosby, Randy Castillo, Randy Rhoads, Razzle Dingley, Dimbag, John Lennon ...We miss you!
R.I.P.to my best friend, Julie Neastvold...There will never be another like you. I'll miss you forever!
R.I.P. to my Pepa, Charlie Blanchard, my Pepa Bill Fitzgerald, my Mema MaryJane Fiztgerald, and my wonderful Uncle Pitiful(Brandie)
As of 9-5-05, I have opened a brand new SSS thread. We can now be found at www.NikkiSixx.net in the Bored section under Fans. I'm so happy! We've already got a ton of new members!
Fav TV shows: General Hospital, Days of Our Lives, One Life to Live, As the World Turns, All My Children, Young and the Restless, ER, Friends, Joey, Sex and the City, Fat Actress, Bullshit, Six Feet Under, Gastineau Girls, Grey's Anatomy, Charmed, Buffy, Angel, Desperate Housewives, Summerland, the Osbornes, Till Death Do Us Part (Carmen nd Dave), VIP, Medium, Las Vegas, Nip Tuck,Criss Angel Mindfreak
Fav Actors: Julian McMahon, Tyler Christopher, Maurice Benard, Johnny Depp, Orlando Bloom Sean Connery, Steve Burton, Roger Howarth, Billy Wirth, Henry Rollins, John Travolta, Keanu Reeves, Chris Noth, Stewart Townshend, Billy Wirth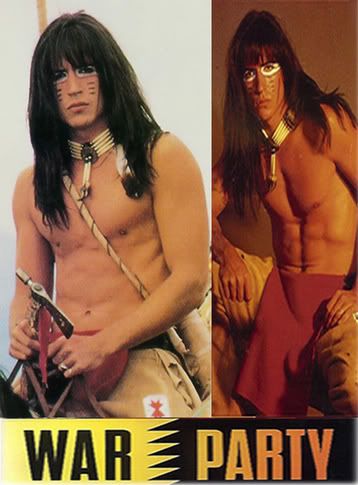 Fav Actresses: Pamela Anderson, Angelina Jolie, Tamera Braun, Sara Jessica Parker, Drew Barrymoore, Jessica Alba, Natalie Portman, Maggie Gillenhal, Alyssa Malano, Shannon Doherty, Aaliyah, Gina Gershon, Kari Wurher, Liv Tyler

Your Birthdate: July 29

Your birthday on the 29th adds a tone of idealism to your nature.

You are imaginative and creative, but rather uncomfortable in the business world.

You are very aware and sensitive, with outstanding intuitive skills and analytical abilities.



The 29 reduces to 11, one of the master numbers which often produces much nervous tension.

This is the birthday of the dreamer rather than the doer.

You do, however, work very well with people.
Sexy-like Vampire
What type of vampire are you?
brought to you by
Quizilla
Legardored is your Vampire name.
You are one hell of an insane Vampire. Anyone who
messes with you is out of their minds.
To use your new Vampire name and become a Vampire,
go here:
www.life-blood.vze.com
What is your Vampire name?
brought to you by
Quizilla
Take the quiz:
"Are You Kinky?"

You are ONE VERY KINKY PERSON!
Rock it baby! Neither age nor gender will keep you from getting some. You enjoy the wild side of life and trip the light fantastic as often as you can. True, you may wait until the weekend to let your kinkiest side emerge but it is well worth the wait! Your partner undoubtedly thinks you are the absolute. You enjoy a playful yet exciting sex life. You get it on as often as possible and you never let fatigue be a determent. Work never comes first, life is for the living. You love sex and enjoy it often! Nothing will stop you from getting some. Not even your mama. Knock boots, baby. Take it where you can get it!
What is your name?
What would you like it to be?
How old are you?
30
When is your Birthday?
7-29-75
What is your zodiac sign?
LEO
Where were you born?
KCMO
Where do you live now?
LoserHell
What color eyes do you have?
blue
What color hair do you have?
burgandy
How tall are you?
5'0
How much do you weigh? (Be Honest Ladies)
I'm little enough to be slammed against the wall, hair in one hand, cheek in the other!
What is your race?
variety
What is your worst fear?
that something horrible happens to one of my kids
Do you smoke?
yes
Do you drink?
yes
Do you cuss?
Fuck yeah!
Do you use drugs?
hell no, been there done that
Have you ever or will you ever steal?
Your Heart
Are you dependable and/or trustworthy?
absolutely
Do you play in a band or play an instrument?
no, i sing
Do you have any tattoos and/or piercings?
ears & nose ...tatts soon
If you had a favorite serial killer who would it be?
not into serial killers
Do you suffer from depression disorder?
S.A.D.(look it up)
If you had a choice about how you wanted to die what would it be?
during sensational sex
Have you ever tried to commit suicide?
unfortunately!
Have you ever purposely caused harm to yourself or someone else?
DUH!
What subculture do you belong too?
children of the night
Are you evil?
but of course!
Do you believe that you can be possesed?
of course
Are you a paranoid person?
you're not paranoid if its really happening to you
Do you ever get jealous of somebody else?
depends
Are you obsessive and/or compulsive?
"Hang your towel correctly!" no
Are you a violent person?
possibly, if provoked
Do you take your anger out on other people?
only if it is deserved
Do you blame other people for your mistakes?
no
What is your favorite game?
hmmmm have 2 think about that
What is your favorite movie?
Queen of the Damned
Who is your favorite band?
Disturbed / Motley Crue
What is your favorite song?
Wait and Bleed-Slipknot, Sway-Coal Chamber
What kind of books and/or magazines do you read?
fashion, rock, entertainment, soaps(mags);science fic, horror, dark novels, romance with a dark twist, wicca(books)
What is your favorite color?
purple, burgandy, black, periwinkle
What is your favorite food?
man...woman...
What is your favorite drink?
cranberry w/ cranberry vodka, water
Do you own a pari of converse?
not anymore
Do you own a pair of dickies?
nope
Would you ever kill yourself or someone else?
yes
Are you a virgin?
Ummm, that would be a big NO!
Are you kinky?
absofuckinlutely
Do you like biting?
mmmhmmm
Do you masturbate?
not in this lifetime!
Do you watch pornography?
sometimes, I prefer if it actually has a decent plot, so more on the soft core side
Have you ever dyed your hair an unusual color?
of course, my hair has been every color of the rainbow, and then some
Have you ever shaved your head in a socially unacceptable way?
yes
Are you hyper active person?
sometimes
Are you religious?
no, but I am spiritual
Do you have any self inflicted scars?
yes, doesn't everyone?
Does pain turn you on?
absolutely
Do you stand for originality and creativity?
definitely
Do you like meeting new people?
sometimes
What do you like most about life?
right now, not much
What do you dislike most about life?
a LOT
Do you believe in love at first fright?
yes sir
Have you ever pierced a body part yourself?
yes
Have you ever had to beg for dinner money?
no
Do you own a car?
no, but i have 1 to drive
Have you been to jail, yet?
yes
Are your clothes held together with safety pins?
no
Do you have actual scars from punk rock shows?
no
Have you ever vomit while making out?
no
Have you held a job for less than a day?
no
Do you own more than two pair of jeans?
yes
Have you ever had to fuck stuff up for no good reason?
of course
Have you ever been kicked out of your parents house?
yes
Have you ever been fired from your job because of your attitude?
no
Does the world piss you off?
yes
Morpheus
?? Which Of The Greek Gods Are You ??
brought to you by
Quizilla
You are an Elite Master, the highest class of
vampire. You stand for power and wisdom. Your
servants are loyal and numerous. Your
overwhelming powers are of a chief element, be
it fire, earth, water, etc. You are a unique of
few. Be proud.
What class of vampire are you? (more new images!)
brought to you by
Quizilla
Are You Damned?
Brought to you by Rum and Monkey
The Dante's Inferno Test has banished you to the Seventh Level of Hell!
Here is how you matched up against all the levels:
Take the Dante Inferno Hell Test
You are the Final Lover. Romanic, honey-tongued
romeo, you are the master of love's last kiss.
You woo the young ladies, pluck them from
light's caress and give them a smile as they
sink into death.
Your evil eyes are blue. As evil as they come. The
Blue Fire in your eyes it what makes you evil.
Your cold..
What Evil Eyes Would You Have?
brought to you by
Quizilla
You are a foxglove sprite! A very rare sprite, you
love to tease people, you are often quite
shaded about yourself and yet you have the
ability to gain almost any information about
anyone.
Which sensational sprite are you? (entrancing pics!)
brought to you by
Quizilla
You are the fairy of Fire! You are quite strong and
powerful, people look up to you greatly and
often seek your protection. You have the
ability to gain many friends. Not everyone is
capable of leadership but you certainly have
the willpower and flare to do it.
Which fluttering fairy are you? (gorgeous pics!)
brought to you by
Quizilla
You are the Spirit of Innocence. Always with the
sweet smile of a child, you know how to have
good clean fun, you have a natural vunerability
about you, which makes you able to make friends
very well, as they are drawn instinctively by
the urge to protect you. But even though you
look as fragile as a child inside you are very
strong with your easy look on life. When you
get a partner (because there is no way you
cant!) your life will be perfect.
Which stunning spirit of emotion are you? NEW AND IMPROVED! (amazingly beautiful anime pics!)
brought to you by
Quizilla
You are a dark angel! You don't want to be an
angel, banished from the race of goddesses you
were forced to live as an angel, because you
abused your power. Now you are powerless,
except to help others, you are very lonely and
reflect a lot.
Which astounding angel are you? (awe-inspiring pics!)
brought to you by
Quizilla
The Goddess of Magic and Peace. You are a born
star. Always supportive and influential, you
the centre of attention and you are
exceptionally friendly. You are a classic
beauty.
Which gorgeous goddess are you? For girls! (breath taking pics!)
brought to you by
Quizilla
Vampire: A creature of the night, you feed off the
blood of human beings to survive. You often
times feel like an outsider looking in on the
living. Just on the edge, but never fully a
part of the life you left behind when you where
embraced. You are a predator, and people are
your prey. You have all the time in the world
to plan out your un-life, but your sensations
are a pale mockery of what you once had in all
things save one, the feeding, the embrace, the
feel of blood as it flows into your body to
sustain you. It is the one thing that you can
feel fully, and you cling to it.
What type of World of Darkness Creature Are You?
brought to you by
Quizilla
Congratulations you have achieved level 4 witch
status... you have studied hard and learned
well!!
What Level of Witch are you
brought to you by
Quizilla