User is SUSPENDED until: Infinity
new owner but i think i will keep the name because it suits me.
Set at 22:27 on May 10, 2013

Websites
Quote:


Those who do evil to others - the killers, the rapists, psychos, sadists - you will come to know me well. Frank Castle is dead. Call me... The Punisher.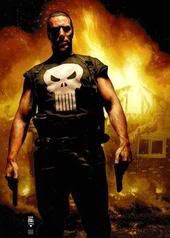 The value of a life in my head is something to despise..
A child at first is pure then later treachery fills it's eyes..
Those eyes are now dark with intentions such of greed..
It sets my thoughts aflame wanting those eyes to bleed..

You could not imagine how many times those eyes deceived..
Repeatedly yet innocence have kept those eyes reprieved
I damn the very moment such a thing was let into this will..
So I must take the pedistal and see to it that that thing...is killed..

You will feel...This blade driven down you throat
Now your treachery is dead, nothing more to gloat..
Time to return the favor...

Hanging you by your feet so that your hands dangle down..
fingers dipped in flames so that your screams aloud sound..
Along with the sound of chains gripping at your flesh..
I drive the hammer into your waist..the bones slowly mesh..

I get in your face and scream as your vision blurrs "You fucked up!"
I am your punisher here to damn your soul corrupt
Heating up the blades and slowly drive them across the skin..
1,000 lashes more for every fuckinging sin..

Your age is now 100, you've been here for 30 years..
You were killed at 80 from an act of revenge and fears
You got what came to you..and now you suffer for it
I am your punisher..i slay you over and over..in my pit..

You fucked your life and so i'm reaping your sins..
and when i'm through with you i'll toss you with the kids..
who are to be born..as god takes them to the whore..
And you will live the same..life ..as before..

Then when you are killed once again..
I am your punisher..waiting for your sins..
Waiting for your sins.....
Waiting for your sins.....
I am your Punisher.....
Your torturing begins...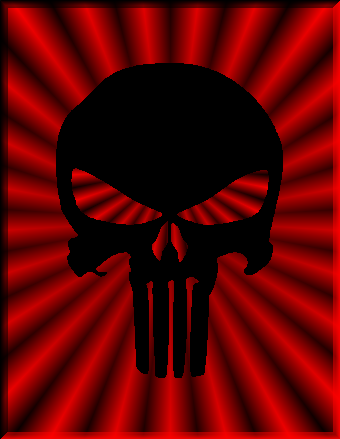 I am the punisher
the man without fear
I am the man
Born from a tear

The wicked I hunt
The downtrodden I save
I am only a grunt
To this dangerous game

Souls I have set free
Some I've sent to hell
I get down on my knees
From grace I have fell

Those that have lost their way
Are not on my list
Those that to the evil pay
Will cease to exist

I kill only those
That are already dead
Living for the devil
To pay for their bread

Head this advice
If you sing the demons song
You will pay the price
This world you don't belong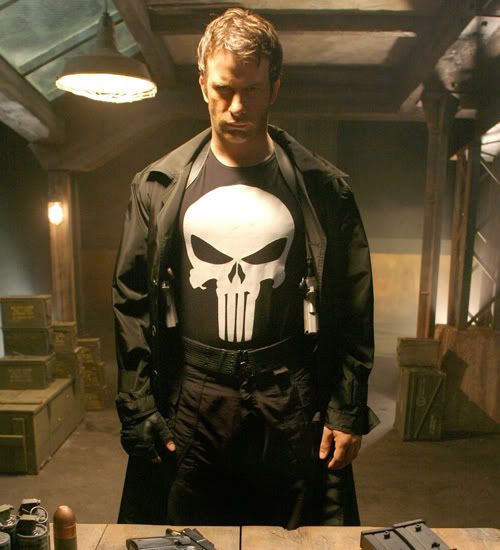 I am the punishment of God...If you had not committed great sins, God would not have sent a punishment like me upon
you.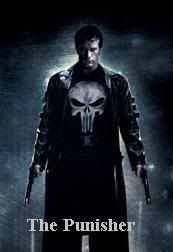 It only took one day
and everything I loved was taken away
but now every time I think of it I laugh
for now I'm on my most destructive path!

One day you're going to remember
that I'm just returning to sender
I'm just returning the favor
so these last moments you better savor!

I'll never be the same
for you've started an inextinguishable flame
You've torn my world apart
now your turn is about to start!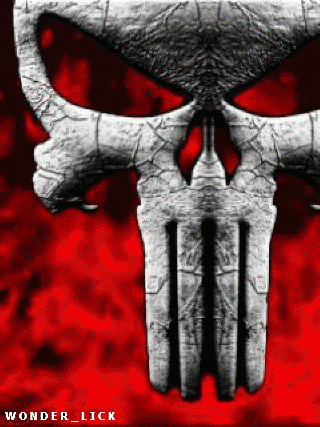 | | |
| --- | --- |
| Member Since: | Feb 26, 2012 |
| Last Login: | May 14, 2013 |
| Times Viewed: | 5,534 |
---
| | |
| --- | --- |
| Times Rated: | 113 |
| Rating: | 7.785 |
Rate this profile


---
LadyAtanasya
00:58
Jan 26, 2023

MistressofChains
22:09
Mar 21, 2022

viperess
13:59
Jun 17, 2021
[
All Comments
]
REAL VAMPIRES LOVE VAMPIRE RAVE
Vampire Rave is a member of
Page generated in 0.0647 seconds.