| | | |
| --- | --- | --- |
| | | |

Websites
Quote:

"Love sees sharply, hatred sees even more sharp, but "Jealousy" sees the sharpest for it is love and hate at the same time."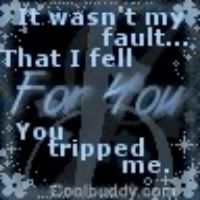 WELCOME


My name is Nicole, and I am a very blessed person... Here are a few things about me:

My heart:

My heart is broken up into halfs.... I have 2 loves in my life... First my children, and then my husband....

First half: My Children

I love my children more than life itself... I would do anything for them... I have 3 children and they are amazing... I love them so much...

My first born was my son... His name is Joshua and he is 5 years old... Everyday I am thankful to have him because I didn't think that I would be able to have children, and I nearly lost him several times... Now he's here and is a wonderful 5 years old little boy and I am so thankful for him...

My second born was my first daughter... Her name is Cadie and she is going to be 4 years old in March... I am also thankful to have her... Her pregnancy was easier than Joshua's, but still difficult in it's own little way... Cadie is just like me... She is sassy, prissy, and smart mouthed, lol... And she looks alot like I did when I was her age, she is a little mini me, and I am thankful for her...

My third and last child is my second daughter... Her name is Rachael aka Ray Ray and she just turned 2 back in December... Like the first two, I am also thankful for her... Her pregnancy was the worst as far as the sickness part goes... I literally lived off of hotdogs, chicken strips, ramen noodles, and apple juice, lol... She didn't like anything, but now she'll eat anything, lol... I am very thankful to have her...

Second half: My husband

My husband is someone that I used to go to school with, and never in a million years did we ever think we would end up together... He is a wonderful and amazing man... I love him so much, and am thankful to have him in my life... He is sweet, kind, compassionate, caring, and understanding... He is a great man, and there is no other like him, and I love him because of that...

Other Areas of My Life:

I would also like to add that I am a nerd... Some of my friends and I here on VR kind of have a nerd club... Here's the stamp that the great Fizbop made for us... I would like to say that he is the Captain... Here's our stamp:




I prefer to live just on the outskirts of town. I don't like living in the city because there's too much concrete and too much noise. But I don't like living out in the country either because I need to be close to a doctor for one of my children. He has special needs and it's hard to get to a doctor from way out in the country.

Did I mention that my favorite color is pink and that I was born in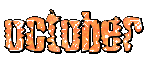 ? October 12th to be exact. :)

As far as religion goes, I'm kind of lost right now. I am leaning more towards the pagan side, though. I just hope to find what's right for me.

I'm for gay marriage, I believe that they should have the right to marry whoever they want. I mean, I have a gay cousin and a gay friend and I want them to be happy, and if that's what does it then so be it...





I love all kinds of animals. I had a black cat named Bumble Bee, but he is no longer with us and I miss him, he was my baby... My children have two kittens.. Pink and Blue are their names... My youngest named them... I also have a beagle named Lucy... She is a great dog, and is great with my children...

I do love my family. I come from a family with 5 brothers and 4 sisters. I'm actually only close to one sister and two of my brothers...
I am, also, very pro military. My husband and I are in the Air National Guard... I also have two brothers that are in the Army...
If you support our troops, then wear red on fridays. It means a lot.

My Rating Rules

1. I don't care who you are, or what your status/level is, I rate based on content... If there's nothing there, you will get a low rating...

2. Revenge raters get an automatic 1, no questions asked... Also you will get to sport my revenge rater stamp seen under these rules...

3. If I gave you a low rating and you update, I will re-rate you, just let me know...

4. I don't give automatic 10's, you have to earn it...

5. If this system pisses you off, GET OVER IT!!!!!!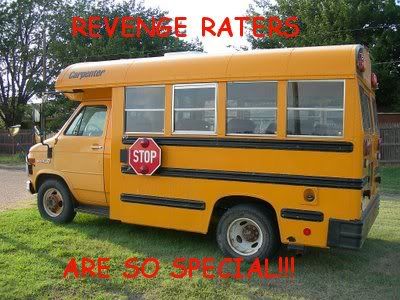 Mentorship:

| | |
| --- | --- |
| Member Since: | May 03, 2010 |
| Last Login: | Oct 28, 2021 |
| Times Viewed: | 17,048 |
---
| | |
| --- | --- |
| Times Rated: | 880 |
| Rating: | 9.922 |
Rate this profile


---

Cadrewolf2
04:18
Nov 07, 2023
BeautifulAbyss
21:54
Aug 20, 2023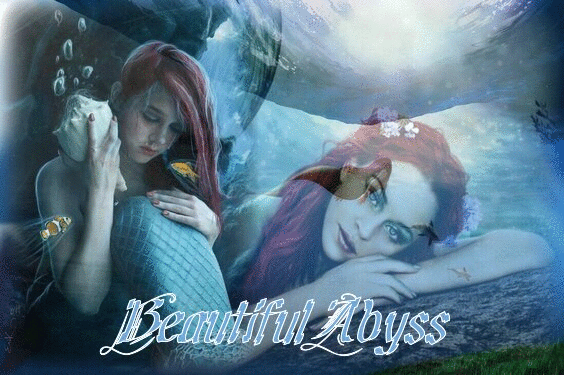 Shadowing
15:30
Jul 28, 2023
[
All Comments
]
REAL VAMPIRES LOVE VAMPIRE RAVE
Vampire Rave is a member of
Page generated in 0.147 seconds.