Thanks for premmie Rosemary
Set at 14:20 on June 15, 2014

Websites
Quote:

a spy never tells unless under torture






Your mission, should you decide to accept this, is to read on-


Always loved spy movies since I was a kid. I think it was the cool James Bond that started it all. The name is Bond, James Bond. He always got the girl. On TV, I watched the Man from U.N.C.L.E. and Secret Agent. Loved the cool gadgets.
I named one of my birds after Napoleon Solo. I know, what a geek! I played a spy rpg game, Free Lancers, with my geeky friends here on VR. In day camp, my troop were the UNCLE agents.

While some were playing cops and robbers, I was Secret Agent Man.

It was definitely a way to escape and it was one hobby my dad passed down to me.




I also loved the whole mystery persona of a spy.





1. all the Bond movies
2. Mrs. & Mrs. Smith
3. Our Man Flint
4. Red
5. True Lies
6. I Spy
7. Austin Powers
8. Spy Games
9. The Bourne Idenity
10. Top Secret
11. Mission Impossible
12. The Saint





Not a heavy gamer, but I do like LOTR. Of course I have played the Bond games. I love the shoot them up games. Although some I know here, not mention names, cheat by diverting your attention to the game food on the table, and kill you dead.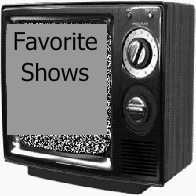 BBC shows
oldies like Monty Python, Faulty Towers
The Animal Channel
The History Channel
The Prisoner
Merlin
Sherlock Holmes
Dr. Who, all the old doctors as well





Not much time for listening but when I do, it's mostly old school, oldies, rock, classical to soothe the nerves and opera. I do love Tina Turner.




Other than spy stuff-
1. hobbits
2.train yards
3. subways
4. family and friends that are forgiving
5. Christmas with plum pudding
6. Japanese food and futons
7. the Philipines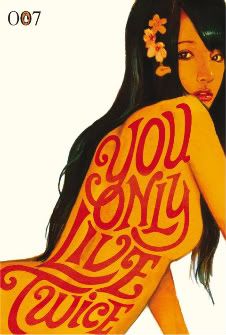 Some were classic for being so funny-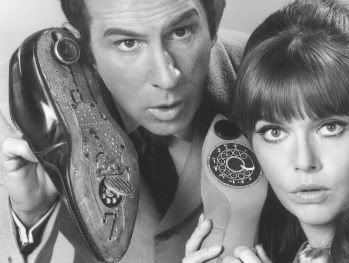 Who could forget Boris and Natasha



My first crush was on Emma Peel of The Avengers. I admired her independence and strength. She made that laytex jumpsuit famous.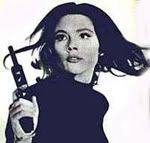 <



Happy member of House Umbre Octo



And mentorship-



I do computer repair, do modeling railroading as a hobby. Friends, family and ex are all on the Rave. Favorite books of all time- The Hobbit, Lord of the Rings series and The Christmas Carol.I turned the ex on to the Hobbit, LOTR and The Christmas Carol. Read them to her in bed. Also like Murder on the Orient Express. It's about a train, what else! My ex raved about the Rave, so here I am. My son, my ex's hubby and all of their gamer and long time friends are here. I feel honored that they welcomed me as well.

Joined the Coast Guard to see the world and get out of a one horse town. Didn't see much promise there. Very happy living in NY now. Work for the subway. A dream job considering I love trains!

Love dogs. My mother bred dobermans, Blaze and Lady. My ex and I had a lovebird named Napoleon. He didn't have a Josephine. Our son learned to walk chasing him.


What do I look like?Well, the ex thinks I look like Ryan O'Neal from the shows Bones. I think she is too kind or she needs new glasses







This message will self distruct in 5 minutes-
| | |
| --- | --- |
| Member Since: | Jan 16, 2011 |
| Last Login: | Jun 15, 2014 |
| Times Viewed: | 8,047 |
---
| | |
| --- | --- |
| Times Rated: | 685 |
| Rating: | 9.87 |
Rate this profile


---

LORDMOGY
05:52
Aug 13, 2022




LORDMOGY, Master of The Coven of MOGYOLOGY has rated you a 10!



However, down the dark decades of your pain, this will seem like a memory of Heaven.

You see what you think of as pain is a shadow.

Pain has a face.



Allow me to show it to you.








I Can Bring You Both Pain & Pleasure



For I Am A








I'm also a Medical Cannabis Patient-Dr/Advocate Who Recognizes The Spiritual Side Of It As Well And I'm a Supporter to legalize it World Wide!








8/12/2022

PaganMoon
20:04
Jul 24, 2022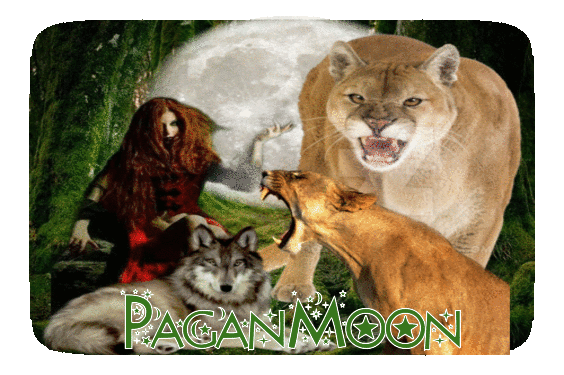 BeyondWonderland
00:38
Apr 30, 2022
[
All Comments
]
REAL VAMPIRES LOVE VAMPIRE RAVE
Vampire Rave is a member of
Page generated in 0.0549 seconds.