Websites
Quote:

Charity starts at home.
Hello all. Welcome to my second Sire account here on VampireRave. The first one, and the one I worked 7 months to reach Sire on, is my main profile under the name VampireWitch39. I have been a member of this site since April 2006 and have seen the good, the bad and the plain ass ugly sides of people. In life I have always been a person who keeps to herself, picking only a few dear friends that I interact with. This site just enforce that trait in me.

This Sire account was offered up by a very kind member name MBK to raise money for a charity. Do I think Sires should be brought? Nope. If I had been offered to buy one before I would of said no, due to the effort and time I put into my first account on this site to reach Sire. To me- If you buy a Sirehood you do not learn to appreciate it. Its only when the money went to a worthy charity that I agree to buy one.

Other then charity why did I chose to buy it? Because I want to explore a little on the site, and the other sites that are coming out soon in the Dark Network. This account will not be tied down to any society, to any jobs within the societies. This is my "knocking on the door to have a visit with ya all" account. House Eternal is my home on Vampire Rave, but that does not mean I don't want to visit with my friends in other places. With a Sire account I hope they will let me in for a time to visit, share in the fun, maybe laugh and learn a little from each other. With that said I understand some societies will not be willing to let me visit with them.

I do understand the reasons most have for this- that I will stir up trouble, that I will tell what people are saying and carry tales, that I will steal forum ideas. Really no way I can change your mind if you think that of me, and truly I will not waste my time trying. That would take the fun out of this account and I will not allow that to happen. Ask around- I don't think I have pissed off too many people in the last three plus years. But you never know… lol. Really folks- its a website. Not going to get all worked up about it.

I will say this about myself- I have been in several Covens with other accounts on this site and I am Assistant Coven Masters in two of them. And known in a few Houses as well. Most people do not know this because I don't talk out of term. Out of term meaning its no ones business in a societies what I or anyone is doing in the others. I will treat any place I am allowed into as such. I will show respect to your membership and the work you have put into it making it a home for those you chosen. So if you see me knocking on your door- at least answer it would ya?

*shrugs* Even if no one invites me to visit- I will of helped out a great charity, and will enjoy being a free…*Steven Martin impression*…"wild and crazy Sire." lol

Thanks for stopping by and rate as you see fit. I just thank you for the visit. :)
| | |
| --- | --- |
| Member Since: | Aug 03, 2007 |
| Last Login: | Feb 08, 2023 |
| Times Viewed: | 15,232 |
---
| | |
| --- | --- |
| Times Rated: | 512 |
| Rating: | 9.851 |
Rate this profile


---
1Synthetic8Cyanide7
22:04
Feb 08, 2023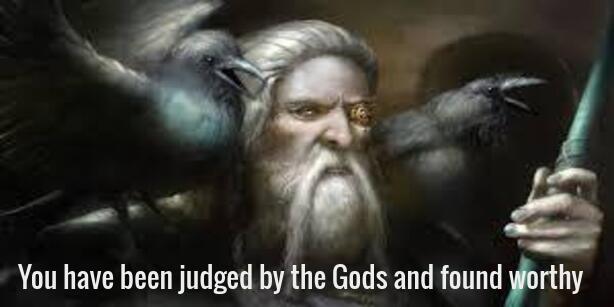 CuriousAlice
07:27
Jan 18, 2023

MistressofChains
03:25
Jan 18, 2023
[
All Comments
]
REAL VAMPIRES LOVE VAMPIRE RAVE
Vampire Rave is a member of
Page generated in 0.0699 seconds.