what a loser you are...always in others business Prick
Set at 05:21 on September 12, 2010

Websites
Quote:

We are Watching you!


Alone I sit on the top of a hill
Thinking of how my life has been
Of the pain and the sorrow I've seen
In the eyes of my victims before they lay still.

Though a hunter in darkness I must be
The feelings of guilt always come back
When I sink my teeth in another
My conscience is the only light left in me.

All I want is to leave the shadows behind
And truly this time I will,
For I no longer desire to kill.
Thoughts of light are now on my mind.

I'm waiting for the sunrise today
On the lonely hill where I sit
And maybe, I'll catch a glimpse of it
Before the wind blows my ashes away.



The sun sets.
The creatures of the night
coming to play...
to play with humans...
naive humans...
No one knows what will happen.
You don't know, either.
Although it's your life
that's going to end...
tonight.

The darkness is falling.
And you're still happy.
You still don't know what will happen.
Still don't know anything.
Soon you'll learn...
You'll learn to love eternal life.
You'll learn to love the night.
You'll learn to hate the day.
Same as I did.
And you'll learn to love me.
And maybe, someday, I´ll tell you...
tell you why you had to die...
tonight.

The moon is rising.
And I found you.
I took all my hate...
and made you one of us...
Now you're lying on the ground.
The pain is for the moment...
but it'll let you go.
And only the sadness will stay.
The sadness of having lost your life.
And maybe, one day,
of having lost your love.
But for the now it's the sadness
of having lost your life...
tonight.


You think I'm a monster?
I'm not.
I never was.
What made me a vampyre
that was a monster.
Cruelty was its fun.
Killing its sense of life.
But I'm different.
I didn't want
to become what I am.
I never wanted
to live forever...To hurt Forever,
But this way of life
is no real life.
It's only existing.
And I'm too weak...
too weak to stop existing...
I was young.
I was full of dreams,
of hopes...
And then there was
death...
I fell...
into a dark whole...
Complete silence...
No one around...
No feeling left...
but sadness.
I long for my past...
So much time ago...
I long for the sun...
Maybe, one day...
I have the strength to see it again!
Now!
The last thing I see
before I stop existing!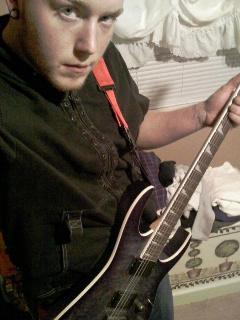 | | |
| --- | --- |
| Member Since: | Aug 23, 2009 |
| Last Login: | Nov 08, 2011 |
| Times Viewed: | 6,295 |
---
| | |
| --- | --- |
| Times Rated: | 211 |
| Rating: | 9.839 |
Rate this profile


---

MistressofChains
23:31
May 07, 2022
MistressofChains was here
ShadowDollie
21:48
May 08, 2021

CailleachGealach
19:59
Apr 24, 2021
[
All Comments
]
REAL VAMPIRES LOVE VAMPIRE RAVE
Vampire Rave is a member of
Page generated in 0.0715 seconds.