Visitor my dear,

My warmest greeting and thanks for visiting my profile. I hope you will 'read' and 'understand' the contents so you won't message me and ask about myself ( i surely won't reply to those kind of messages). I don't expect to get the highest rating from you (coz my premium membership has just expired), but please rate me fairly.

Underneath and biting,

ILLUMINATA


introducing... ILLUMINATA


I'm 22 years oldand 5" inches in
height - pretty small but terrible. I have raven
and wavy black hair, brown skin and black
brooding eyes...

sometimes, i was thinking if i was trapped in this body. More often that not, i cannot control my facial expressions and the tome of my voice. Therefore, any rudeness or meanness on my part should therefore be declared "unintentional". I may look snobbish but really, that was just my defensive mechanism.

I'm of stone and steel, but everything beneath is made of feather and anything sensitive.

I also have a short term memory loss, so please forgive me if i ask your name over and over again. i have a tendency to forget what i just did minutes ago.



I keep my nails long and
sometimes I paint them purple



or green

depending on my mood.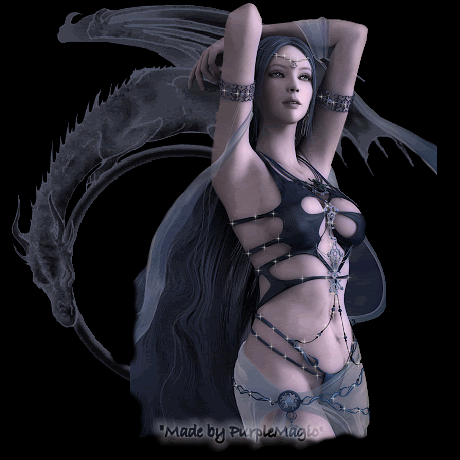 TODAY...

I live in the Philippines with my family who
adopted me when I was still too young to eat
by myself. I am their only child and the soul
heiress to the limited and small riches they
possess. I am now and proud to be a maritime journalist. i currently work for a maritime media company as a senior editor and radio reporter.


YESTERDAY...

I was born out of wedlock, the youngest children from parents who are both married to another. I haven't seen my mother since i was born, i only got the chance to meet her early this year and it seemed to be a strange encounter. My eldest brother is a seafarer and despite the irony in our situation, i can say that among all of our half-siblings, we are the only career stable and successful ones. Despite everything, I'm not ashamed of where i've been and what i was. I wouldn't be here without them and I'm not who I am now if it didn't happen.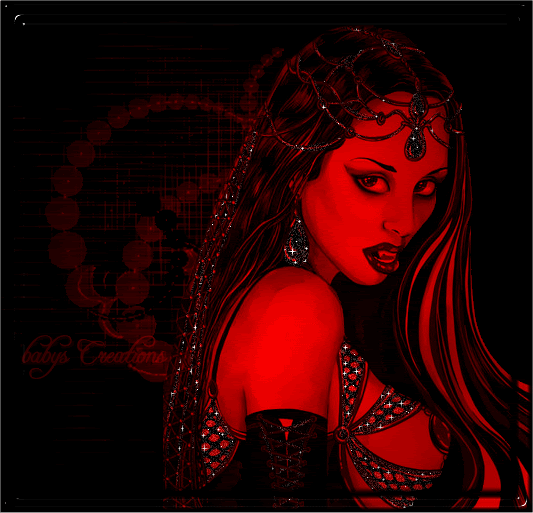 MY DARK DAYS...

My foster mom is a very strict, perfectionist and self-centered person. Therefore, this made me an emotionally and physically abused child back then. Shameful as it is, I sometimes feel insecure of my appearance for i look too young for my age, indeed a friend told me that I'm way beyond my league and my brain works overtime than my appearance.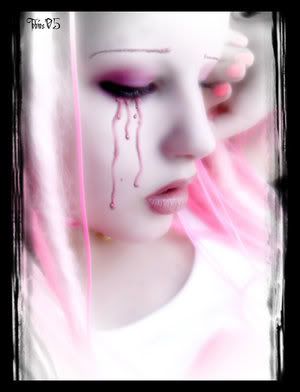 MY BELOVED COVEN



the very first time i saw this group in the coven list, i already felt that this is where i belong, where i can find a family within the walls of the rave. my interests lies in here, my friends, and my ideas. the endless flow of knowledge and fun is found here, and different nice people unite to form a wonderful and warm coven of knights.


I LOVE...

I love reading novels especially
those authored by Stephen King, Anne Rice,
Dan Brown, James Patterson, Joan Kathleen
Rowling and Thomas Harris. I'm also into
watching movies at home. Historical movies
like Titanic, Casanova, The Man In The Iron
Mask, The Davinci Code, and The revelation.
Dance movies like take the lead, Dirty
Dancing and Bring It On and feel good movies
like The Debut and Click. And of course
vampire movies like Queen Of The Damned
and Interview With The Vampire. I also
appreciate movies like the Harry Potter series
and Lion King as well as Casper. I'm also
interested in dark creatures such as witches
and vampires. I like how they look, their
attitude and their capabilites. If im not
reading, I'm writing some news pegs, short
stories or poems.
MY DREAMS...

I badly want to be filthy rich, travel the world,
have my own house, be famous and be
everything. I want to learn how to play the
violin, I want to learn how to dance ballroom
and some bumpin stuffs, and I want to have
my own business and be legendary. I want to
be an immortal because I fear dying without
accomplishing all of these dreams. Of course I
want to grow taller and have fairer skin.
I
mentioned my house earlier, I want it to look
like this (just imagine): a 2 story Edwardian
style house situated on a hilltop overlooking
the city on the right and rice fields in the left,
a beach on the north, and mountains on the
south. It should have a mastersbedroom, a
nursery, 3 guestrooms, a pantry and laundry,
kitchen, dining room, 4 bathrooms and a
ballroom. There should be a seperate building
for my library. It looks like a tower with a
sharp turret, it has winding stairs and the
books and scrolls are on the second
floor, the first floor of the tower will be the
receiving room and painting will be on the
third floor. There will be a secret passage from
my room to this tower. And my room, it will be
Egyptian style lined with gold and maroon. My
house should be surrounded by a beautiful
fountain and a pool. That's it... a bit
impossible.

MY BELIEFS

I'm an atheist and a freethinker. I believe that
there's a supreme entity who caused us into
being although it is not with the same image
and attitude as with the Christian or other
Asian and Western gods that people
worship fanatically.
I'm a skeptic of God for the reason that
primeval people used to live harmoniously and
contently without a God, but as soon as
curiosity and profound intelligence questioned
the source for miracles and other
unexplainable things, they need to have an
icon for whom they could attribute all of the
things beyond their understanding.
Religion thrived for thousands of years for
different reasons, it could be for knowledge,
purity, absolution, and a political propaganda
to unite clashing nations. Men made their own
representation of God, usually a male, when it
is said that God has no gender. Fanatic men of
their own religion wrote the Bible and years
after, their descendants say that it is the word
of God. Priests would say during confessions
that God would forgive you for your sins if
you're going to pray one Our Father, three Hail
Marys and say the whole rosary who are
they to decide for their God? People say that
their God is ever merciful and loving, and yet
they say to their fellowmen that God will
punish you for what you've done, he'll not
accept you in heaven and send you to hell
instead.


These are some of the reasons why I don't
perform religious practices such as praying
and going to church. If God answered prayers,
then people would say that he is kind, if not,
they would say that God slept and forgot
listening to them. People tend to decide for
their own God without ever realizing that is
them who is the master of their selves and the
soul maker of their destiny. I believe that man
made God in different ways and for different
purposes, and now they are the strong
fanatics of their own creations.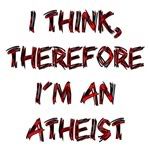 MY FAVES


[books] By anne rice - interview with the vampire, the vampire lestat, queen of the damned, blood and gold

By stephen king - misery, the green mile, the shining, the dark half, insomnia

By thomas harris - red dragon, hannibal

By james patterson - when the wind blows,
1st to die

By dan brown - the davinci code, angels and
demons, digital fortress, deception point

By jk rowling - harry potter and the sorcerer's
stone, hp and the chanber of secrets, hp and
the prisoner of azkaban, hp and the goblet of
fire, hp and the order of the phoenix, hp and
the half blood prince

Others: the alchemist by Paolo Coelho, a walk
to remember by Nicholas Sparks


[movies] titanic, edward scissorhands, take
the lead, the revelation, the davinci code,
aeonflux, naked weapon, the beach, dirty
dancing, interview with the vampire, queen of
the damned, the green mile, enemy at the
gates, cassanova

[actors] dante basco, leonardo dicaprio, ryan
gosling, jude law

[actress] lindsay lohan, nicole kidman, angelina jolie


MY SYMBOL

This is a combination of the blade (the symbol
of man) and chalice (the symbol of woman),
thus making it The Star of David, a balance
symbolism for human beings. It also balances
heaven and nature as it embodies the ancient
alchemical symbols, Earth,Air, Fire, Water and Spirit. These five alchemical symbols,
together with the five hands of the star
embodies the sacred feminine and when
enclosed in a circle, the star of david becomes
a pentacle, sign of wisdom, beauty and
strength.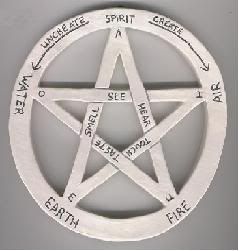 LIKES

- DARKNESS soothes my soul

- SUNGLASSES protects my easily-irritated

- eyes from the sun

- I cherish the sweetness of SILENCE

- I love STUDYINg for it quenches my thirst for
knowledge

- I care for my FAMILY and my white baby BEAR


What kind of Eyes do you have?

Eyes of Fate
You have the eyes or truth and pure heart you are true to the very end weather you have chosen the dark side or that special stop just in the middle whatever you do you do whole hearted nothing is left half finished the way you look at things..is what will be will be there is my denying such things
How do you compare?
Take this test! | Tests from Testriffic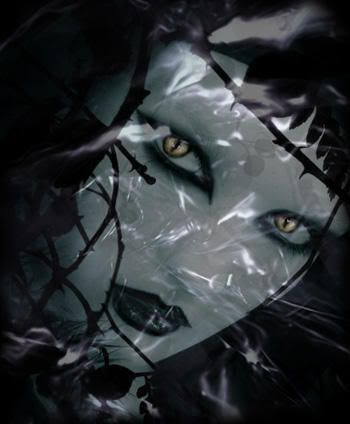 DISLIKES

- I despise rats and rodents, just a mere thought of them makes me sick

- I hate being with stupid people, acting like
the know things well enough and fishing for praises after

- I loathe sarcastic people, hell's bells are
bangin for them

- It maddens me to hear rantings, naggings
and babblings of noisy people (were you born
in a marketplace)

- And I hate myself for being a paranoid



Visitors my dear,

I bid you farewell as you are now standing at
the end of my lair. But before you prepare to
leave, let me tell you something first.
For those who are kind enough to appreciate
my efforts in building this profile through
reading and understanding, I give you
my wholehearted thanks. Now that you know
me well, I hope that you will add me to your
friend's list (but remind me first).

And for those who just scanned through without reading, I suggest that you DONT
message me and ask things that are
already found in my profile.

BuT of course, you are all welcome my beloved visitors, to come back to my humble lair. Just don't forget to rate and bite of you can.

Message me if you are willing to start a
conversation.


Underneath and biting,
ILLUMINATA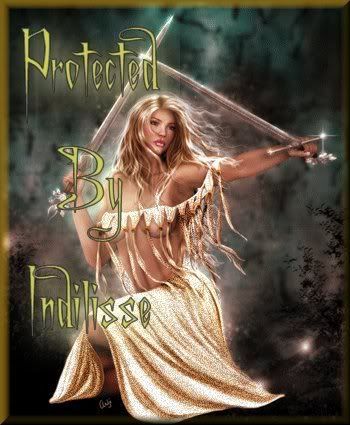 updated with care by LadyKrystalynDarkstar